Fort Walton Beach's
Pressure Washing Pros
Matt's Pressure Washing is the premier pressure & soft washing specialist in Fort Walton Beach. They're dedicated to customer satisfaction, and ensure amazing results for a great price.
When asked about his company's philosophy, Matt Orzolick, the owner of Matt's Pressure Washing, said, "I believe what sets us apart is the desire to treat you as people and not just an invoice. Building genuine relationships within the community through business."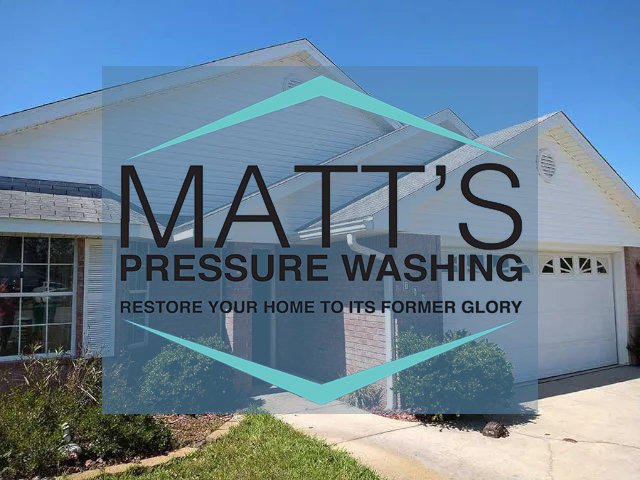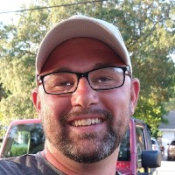 "I've grown from a $400 pressure washer from Home Depot and my Jeep Wrangler to a brand new Chevy Silverado and a paid for $10k rig with an upgraded trailer ready to build and more..."
The
Problem
When Matt's Pressure Washing was looking to expand their marketing, they didn't know where to start. They needed a website, but they weren't sure what to look for. They knew SEO was important, but they didn't understand the concepts behind it. To put it simply, Matt's Pressure Washing needed contractor marketing experts to help.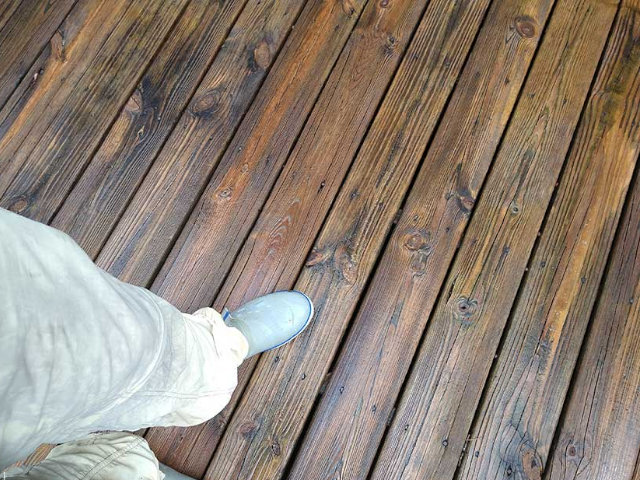 The
Solution
Matt's Pressure Washing decided to give Footbridge Media a shot. We quickly started working on the website, ensuring it was search engine optimized, as well as locally optimized. We also made sure all of the listings were formatted correctly, and perform on-going maintenance and project additions. We also have our marketing consultant staff that works with the company one-to-one to ensure they have a clear and consistent marketing strategy to yeild the best marketing growth.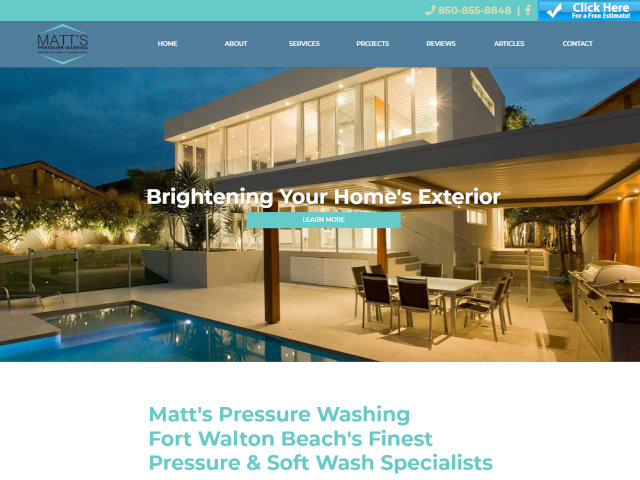 How It's
Going Now
After all of our marketing efforts were utilized, success has been realized! The Matt's Pressure Washing website has amazing user interaction, leads have increased, and they now have a consistent marketing strategy to work with.
Relying on the right experts to assist with your marketing from day one is a great way to take some work off of your shoulders - and choosing Footbridge Media as your partner makes that process as easy as possible for our pressure washers.