5 Reasons Business Owners Should Not Use Personal Emails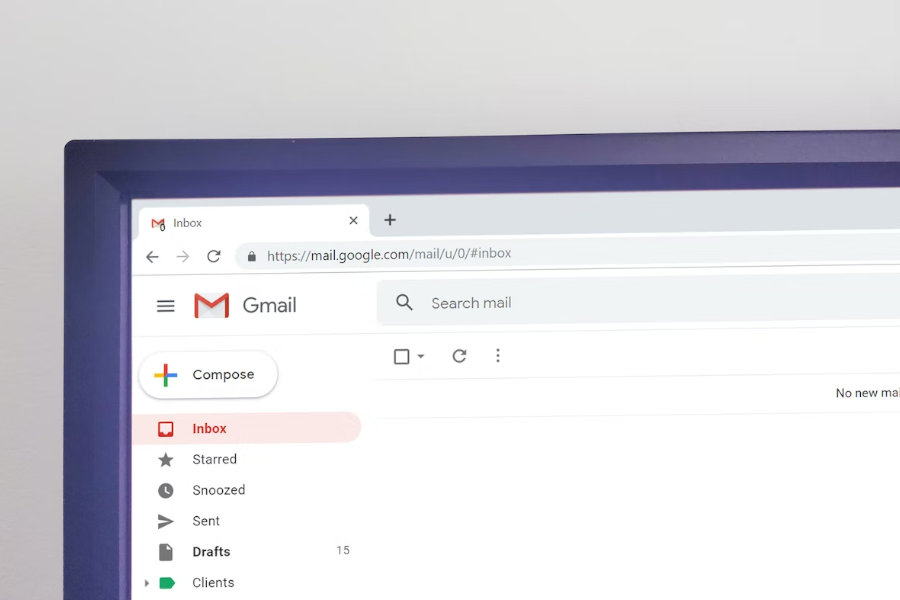 Aaron O'Hanlon
October 19, 2016
Many Americans today have their own email accounts, maybe even two or three different accounts. So, why does it matter if you use your personal email to conduct your business? One of the biggest problems with the internet today is anonymity. Anyone can create an email account on Yahoo, Gmail, Hotmail and more. When a person creates one of these email accounts, they can be anyone they want to be and say whatever they want. So, how can your potential clients trust an email from a personal email account? Your best bet is to have an email account that carries your website address. This way when you are sending out your initial contact email, it carries more trust. Having a business email account will promote: Professionalism, Credibility, Brand Awareness, Customization, and Dependability.
Professionalism
Let's say you are looking for a roofing contractor in your area and you visited 3 or more websites. You put your personal contact information on the website forms and you are waiting for a reply. Would you honestly want to respond to an email from a personal account or an email that has the company website address included in it? A professional appearance is a vital aspect for any company. Your potential clientele would like to know that you are a business owner that cares about your reputation and the services that you provide.
Credibility
In order to have an email with the a company's website address you must register the domain with a domain registrar. This means that there is some credibility already entrusted with your company. It is unfortunate, but there are many scammers out there and many consumers will not be willing to share their information with roofguy@gmail.com. A branded email address will give your customers a sense of security, reassuring them that you are a legitimate business.
Brand Awareness
What is brand awareness? It's where consumers become familiar with a company, a product, or a slogan. Just Do It, is a slogan that Nike uses to promote it's product. Whenever you use a business email to contact your clients, suppliers, and associates, you are promoting your brand. Consumers are less likely to buy from brands that they do not recognize, so as a business owner should take every opportunity to get their company's name in front of everyone they can.
Customization
Customization is a big part of creating and sending professional looking emails for your current and potential clientele. You can have the ability of inserting images, changing background color or patterns, and having your own personal signature that can link your clients to your social media to help boost your brand. The image can be the logo of your company, letting everyone who opens your email know beyond a shadow of a doubt who you are and what your company does. The background of an email tends to be ignored a lot. It does not have to be a bland white color. It can be as unique as your website, so experiment a little. You may find that specific color that speaks to you. Personal signatures are an advantage point that is severely overlooked by most business owners. There is plenty of potential for improvement and it does not only have to say your name and your contact information. Your signature can promote your seasonal specials and discounts, highlight a campaign that your company is currently working on, and provide links to your social media as well. With just a little bit of effort and experimentation your email can be as unique as you are.
Dependability
We have all seen emails that did not get delivered. This misstep in communication is difficult to foresee and can also difficult to correct. The trouble with having a private email like yahoo, hotmail, or AOL is that some emails can and will be blocked from delivery. Almost any one can have a number of these accounts running scams and trying to collect information from the recipient, so some of these email may not reach their destination. Another issue with these private accounts is you can be locked out. Meaning you can not access your email account losing communication with everyone. With a business email that can never happen. If you a locked out of your business email you can always be granted access much faster than with a personal account. Keep your line of communication open with a business account.

About Aaron O'Hanlon
Aaron O'Hanlon is the CEO and Co-Founder of Footbridge Media, a digital marketing agency, specializing in the contracting industry. It is his mission to create awareness of marketing online to the home improvement industry and to educate, inform, and assist contractors in taking over their own online presence.