Mobile Devices and Marketing: Market Your Business Using Your Smartphone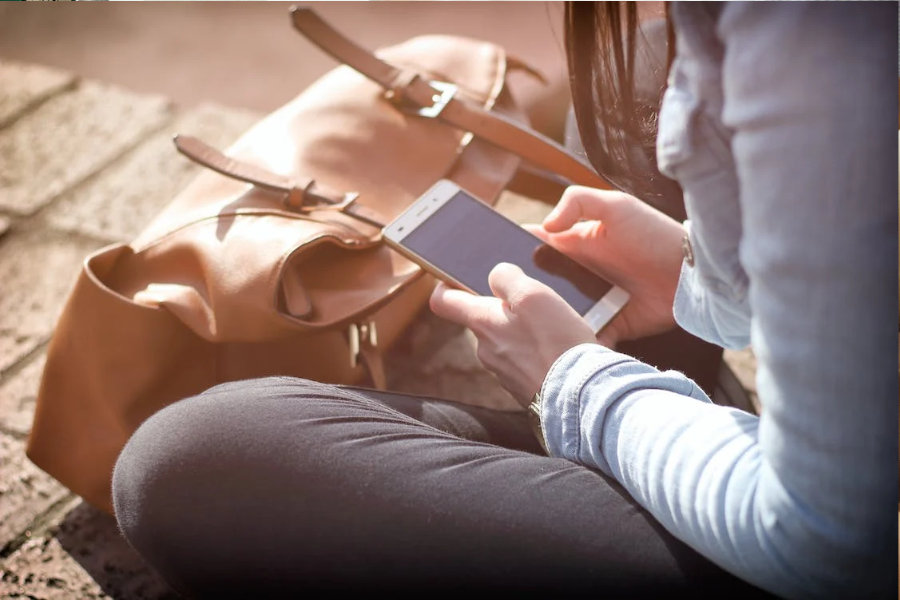 Footbridge Media
August 15, 2017
With the ever increasing presence of smartphones in the hands of potential clients and contractors like yourself, are you taking full advantage of mobile technology? Let's discuss a few ways you can best market your business using your smartphone.
On Site Photography
While cellphone cameras, even just a few years ago, often were poor quality and took grainy pictures, today's popular iPhone, Android, Blackberry, and Windows phones feature high quality still image and video cameras. Cell phone photography can be tricky, but with a few simple tips, you can take some great pictures of your best work.
Useless Photos
Like we've discussed here before, potential clients want to see your best finished work, not torn up, dirty work sites. So, unless you're saving pictures for a "Before & After Gallery", take pictures of your final product.
Hold Your Breath
It may sound silly, but take a deep breath and hold before taking your picture. Holding your breath means that you'll be moving less when you take your picture, which means less blur. This is especially beneficial in low light settings.
Here's a Bright Idea
Without getting too technical, your camera takes longer to take a picture in darker settings than in brighter settings. Dark rooms and overcast days often result in blurry, grainy, and generally less attractive photos. Whenever possible, take pictures using lots of natural sunlight or in a well-lit room.
Clean Up Your Act
While that new master bathroom may look beautiful, the drop cloths, water bottles, and garbage bag will not. Clear the shot of any work materials and debris, and make sure the final product looks clean. That's not too say take everything out of a picture – a renovated kitchen staged with clean appliances, stools, and wine bottles can add some depth to your picture.
When in Doubt, Take Lots of Pictures
The beautiful thing about digital photography is that you get lots of chances to mess up. If you take one picture of your worksite and it doesn't look good, you're out of luck. If you take 30 pictures, at varying angles and with varying light sources, chances are you may have one or two good ones in the bunch. And if not, all you have to do is delete the pictures. No wasted film or extra cost to you.
If you don't fancy yourself an expert photography, I recommend you take the time take plenty of pictures and even some video of your latest work site or design project. Upload your images and clips to your home computer, and select the best images to go online. A great quality, well-lit picture is worth a thousand words – but a blurry, dark image will get skipped for sure.
For the more smartphone camera savvy user, phone applications like Instagram (which we've talked about here before) can help you to take pictures on the job site, add a filter or contrast, and send your photo to a variety of social networks.
And don't forget to have a little fun with your smartphone marketing endeavors. Not everything has to be so serious. You can market your business using your smartphone camera to take pictures of your employees on a lunch break, or an employee celebrating their birthday, or other appropriate "non-work" events and activities that give some insight into your company's personality.
Don't Cross the Streams! If you use your phone for business and personal use, make sure you know what account you're posting to!
Communicate with Clients
We've talked about it here before, but it's very important to be reachable. When clients are calling or emailing you, it means they want to pay you and use your services. Remember that if a potential client doesn't get a chance to talk to you, they will go talk to your competitors.
Be available to your clients. Maintaining open communication with your clients is the best way to ensure their complete satisfaction. Keeping an open dialogue, be it via phone, email, or text, fosters a relationship between you and your client. Extremely satisfied clients will sing your praises, offer rave reviews, and recommend friends and family. Don't forget that dissatisfied clients do just the opposite...and they do it well.
If you're especially skilled with your smartphone, consider maintaining your social media from your mobile device at least part of the time. Some potential clients may be more comfortable asking you a question on your Facebook page or Twitter account instead of calling or emailing. Being able to respond to client questions in a timely manner, no matter what the medium, is a great way to show clients that you care about their needs. If you're not so handy with social media, we offer social media marketing to make it easier for you.
Location Aware Search
As smartphones get smarter, they begin to unlock interesting, new ways for people to access information. A great example of this is location aware searching. While this has been around for quite a while on laptops and computers, recent releases from smartphone companies have upped the ante a bit. Now more than ever, it is vitally important to watch your reviews and have updated contact information.
Apple's iPhone has deeper integration with content providers like Yelp. Whether you are using Apple Maps or Siri, clients can find contact information for plumbers, electricians, painters, or any contractor. You can even talk to Siri and say, "Help! I need a plumber, fast!" and the phone will provide contact information and ratings for plumbers closest to the your location. Android users and Google Maps users can also find contact information and rating information quickly. That's why it is important to keep an eye on your ratings and make sure your contact information is up to date.
Your prospective client's physical location dictates their Google search results as well – and this includes being on a mobile device. So if your prospective client is looking for a particular service – if they search from their home of if they search from their workplace on their mobile device, they can get vastly different results. To best get in front of your customers' local search engine results, your website's NAP has to be in good health.
Social Media to the Rescue
Having a strong social media presence in your community helps to make sure you have top of mind recognition when it comes to your service. And more and more, people are using social media on their mobile devices and tablets. Whether or not you use social media marketing, you can actively be involved in the social media community. Long gone are the times of checking the Yellow Pages for help. Nowadays, people turn to online reviews. While some visit review sites like Angie's List, many reach out to friends and family on Facebook, Twitter, and Google +. Using tools like Twitter's Advanced Search, you can look for potential clients, in your specific area, that are asking questions about a specific service.
Put yourself in a client's shoes. Your power goes out and you know the rest of your neighborhood is doing fine. You turn to your smart phone, jump on Twitter, and ask family and friends about a good electrician with 24/7 service. Within minutes, you get recommendations from a few folks...but then an electrician contacts you! Highly personalized service and quick communication, especially in a time of need, is a great way to grow a strong client relationship.
QR Codes and Your Website
Now that smartphone's are becoming even more commonplace, folks are turning to QR (or quick response) codes to turn static print advertisement into an interactive experience.
On the Footbridge Marketing side of things, we create direct mail and print materials that can utilize QR in a variety of ways. QR Codes increase the shelf life of your print material, and separate your advertising materials from those of your competitors.
Since QR readers are only available on mobile devices, you also need to make sure your current web page is mobile ready. It would be a waste to entice a potential client with a beautifully prepared direct marketing piece and have them actively scan your QR code, only to arrive at a web page that doesn't work on their smart phone.

About Footbridge Media
Since 2004, Footbridge Media has worked exclusively with contractors just like you to help them achieve their goals. Your success is our business.