Aberdeen's
Power Washing Experts
Brian was referred to Footbridge Media through Liberty Softwash and Aaron Parker's Lean & Mean Academy. He had already been through the ropes with a previous marketing company; unfortunately, his lead and visibility result expectations were not met with them. After Brian's decision of joining Footbridge Media, he has gained quite a return on his investment.
"I love the way my website looks now. It's crisp, organized, professional, functional, and user friendly. We would absolutely recommend Footbridge Media to another small business."
The
Problem
Before joining Footbridge Media, Brian had a basic website that didn't provide him with the optimization he needed for his area and industry. He would have about one lead per month, and was pushed to promote his business through his social media ads and print materials. However, that wasn't enough for him; he wanted to grow his business exponentially online and in person.
As starting off as a small business, he knew it was going to be hard work maintaining the field work and online presence. Footbridge Media made it easier to build his visibility by giving him expert advice and next steps to help with ongoing SEO.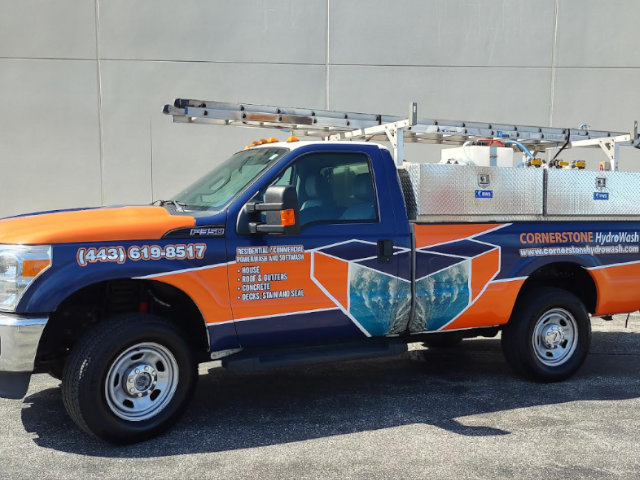 The
Solution
Since being with Footbridge Media for roughly two years, Cornerstone Hydrowash's number of leads has grown by 99% and their reviews have increased by 50%. Through the diligence of his work and consistent, steady growth that he displayed on his website, Brian is now receiving an average of five leads per month and growing. He has worked well with the Footbridge Media marketing team by listening to tips and next steps to make his business grow.
Brian signed up with Footbridge Media in May 2021, and his site launched in June 2021. Cornerstone Hydrowash's website has had an increase of 90% in new users viewings!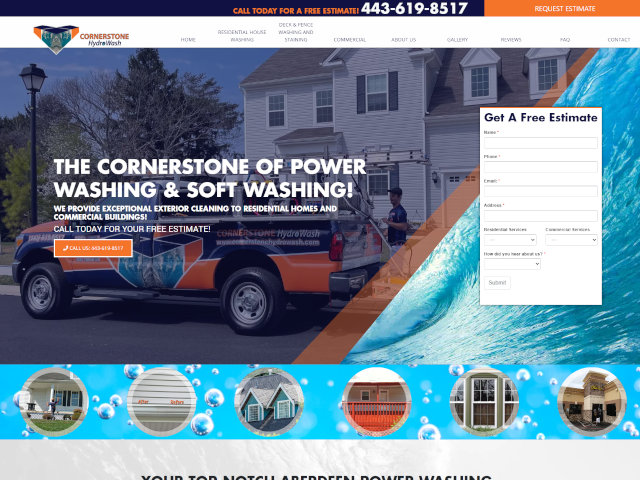 How It's
Going Now
While key terms like "power washing" (and "pressure washing" in other areas) are important, ranking well for more specific terms is also helpful. That was one of the expectations that Brian had when he came to Footbridge Media; he wanted to rank for a wide variety of terms. "House washing" is one of those popular terms that Footbridge Media has helped in Cornerstone Hydrowash rank for – landing the company at #1 in his local map pack.
As of now, Brian is ranked as one of the top service providers in his main area, as well as his surrounding areas. Footbridge Media continuously receives new project posts from him to be added and optimized to his website. Along with those jobs have come many 5-star reviews.
If you're in a similar situation where you find that your current marketing efforts aren't developing and growing with your business needs, do what Brian did, and reach out to Footbridge Media. Whether you're a pressure washer, a roofer, an electrician, or any home service provider, our contractor marketing program may be just what your business needs to grow.