Let Us Help With Your
Painting Contractor Marketing Plan
Top painting contractors know that marketing is essential for growing and maintaining your business. Footbridge Media is your complete marketing solution. We can provide your business with the marketing tools you need for success: from corporate identity, to advertising and marketing, to web development, through printing services, while meeting your objectives, schedule, and budget. To top it off, Footbridge Media does not use contracts. We believe companies that require contracts simply don't believe in the services they're offering.
Your company is your livelihood, your dreams, your blood, sweat, and tears. It's your crowning achievement as someone who wants to serve their community while also providing for their family. Something this important in your life deserves to get the most careful attention that it possibly can. With the expertise of Footbridge Media on your side, that's exactly what your company will get.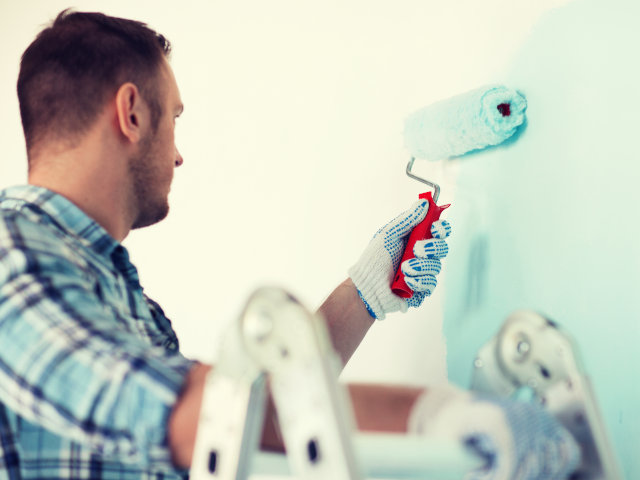 Get Your Complete Contractor Marketing Program Today
Who
We Are
Footbridge Media is a full service contractor marketing company that's been working with contractors just like you since 2004. We don't offer cookie cutter, one-size-fits-all websites and marketing solutions. Instead, we invest the time and effort to get to know your home improvement company, your business, and your goals.
We promise to make every effort to ensure your satisfaction. We'd like to be your marketing partner for as long as your business is around. In order to be worthy of that, we are dedicated to serving all of your business needs.
What Your Get With Our
Contractor Marketing Program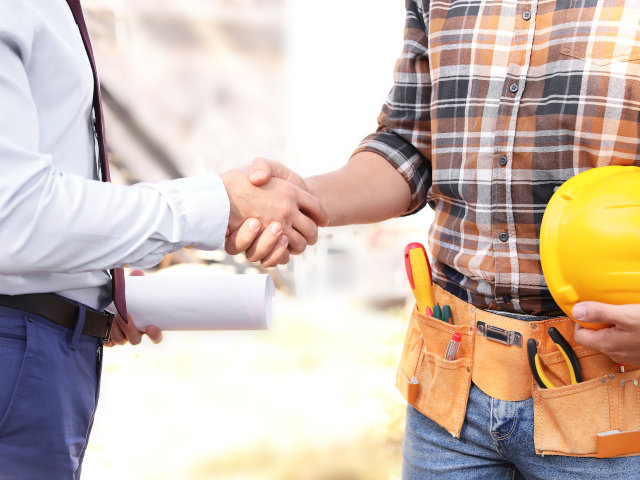 Professional Website Design
Our in-house design and development team will create a striking website that meets current design and optimization specifications.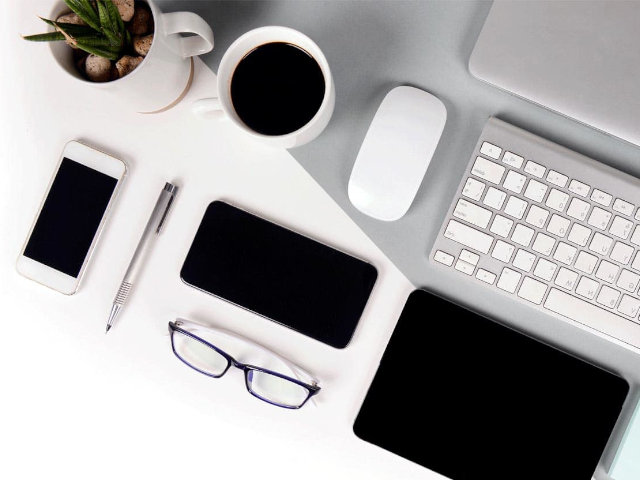 Website Hosting
We use the latest technologies to host your website with respectable uptime and consistently strong performance - that's one less bill for you to worry about.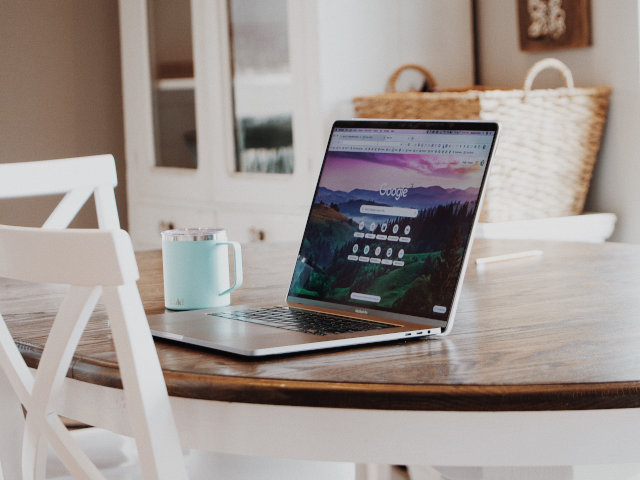 Search Engine Optimization
Search engine optimization (SEO) is built right into your website to maximize organic and local search rankings to keep your company visible to potential clients.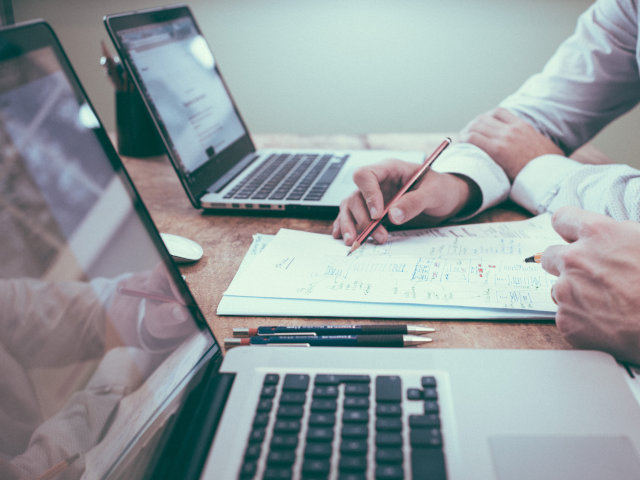 Local Optimization Management
Your Google Map and Local Optimization presence doesn't happen by accident. Using Yext, we take care of managing your local SEO for better local presence.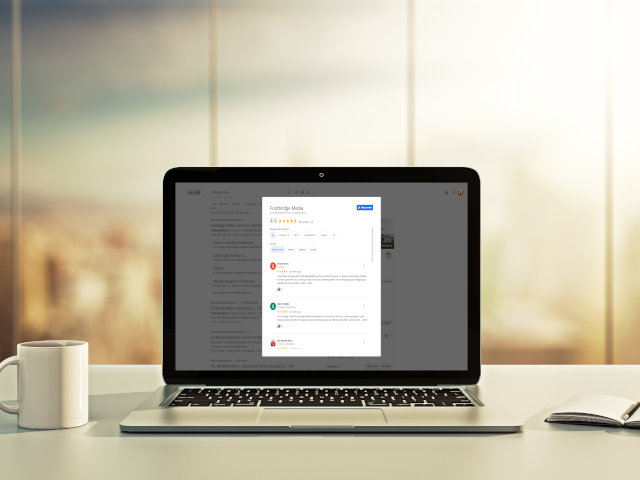 Online Review Management System
Online reviews can make or break a companies business. Our system, powered by Birdeye, allows you to monitor your business' reviews across the web as well as encouraging positive reviews from your clients.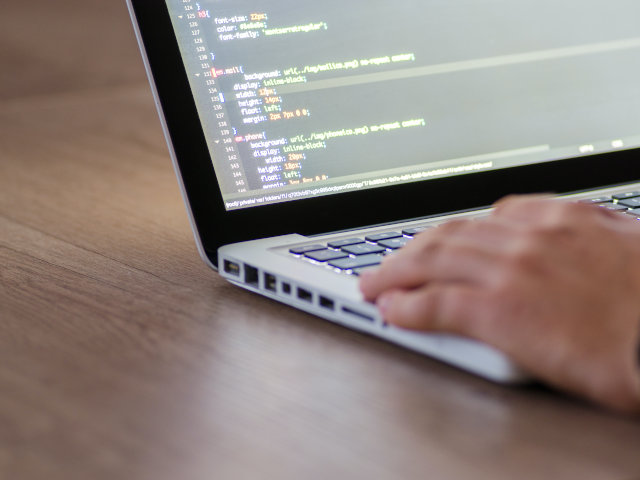 Website Updates & Improvements
The right content is essential to your overall online presence. Our in-house writing team develops the material needed to turn website visitors into leads.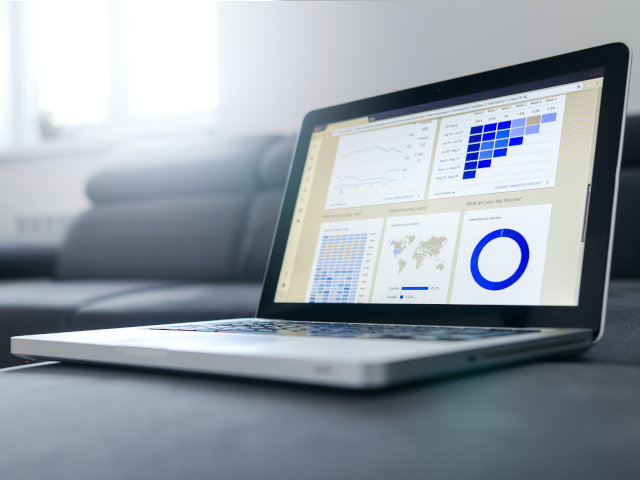 Marketing Planning
With your business goals and budget in mind, we will create a custom marketing plan that will help you capture the leads you need to keep your calendar full.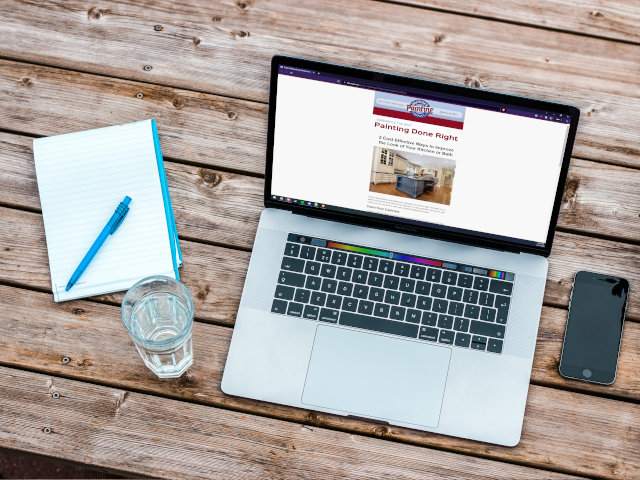 So Much More
From our guarantees to our graphic design services, there are so many different services that we provide under our contractor marketing program.
How We Help
Your Painting Business
Painting businesses that stay busy know that you must always keep marketing, because if you stop marketing, your pipeline will dry up and eventually you will will not have enough work to go around.
We are here to keep your marketing efforts moving. Our painting contractor marketing experts can provide your business with the marketing tools you need for success, from corporate identity, to advertising and marketing, to web development, through printing services, while meeting your objectives, schedule, and budget. Let us become your marketing arm and drive the business that you need.
With a top quality website and online marketing presence, you can be a strong competitor - and you can enjoy all of the benefits that comes with it: more customers, more CONSISTENT lead generation, the ability to know what your customers want just as soon as they want it, and many, many more.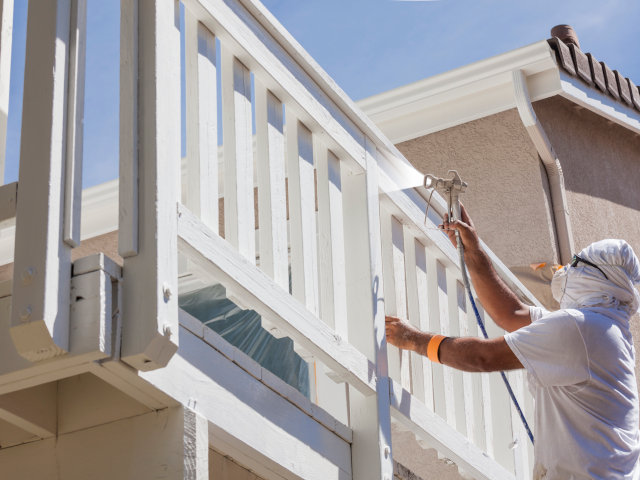 Frequently Asked
Questions
How can I attract more customers to my painting business?
Attracting more customers involves various strategies. Creating a professional website showcasing your work, customer testimonials, and services is essential. Also, list your business on local directories and Google My Business to increase your visibility. Consider using social media platforms like Facebook, Instagram, and LinkedIn to showcase your work and interact with your community. Don't forget traditional methods such as flyers, local newspaper ads, and networking with local businesses. Referral programs can also help you attract more customers.
How can I use social media to promote my painting services?
Social media platforms are powerful tools for promotion. You can post before-and-after photos of your painting projects, share customer testimonials, and give insights into your working process. Use hashtags related to your local area and the painting industry to reach a wider audience. Running contests or offering small discounts for shares and likes can also help increase your social marketing visibility. Remember to engage with your followers, respond to comments, and create a community feeling.
What's the best way to stand out from other local painting businesses?
Standing out from your competition often comes down to highlighting what makes you unique. This could be your exceptional customer service, the quality of your materials, your unique painting technique, or even your speed and efficiency. Promote these unique selling points on your website and social media. Another way to stand out is to specialize in a particular area, like eco-friendly paints or historic home restorations.
How can I encourage former clients to refer me to others?
Happy customers are usually willing to refer you, but sometimes they just need a little encouragement. You can create a referral program offering discounts or a small free service for every new customer they refer. Be sure to follow up with a thank you note or call, to show your appreciation. Keeping in touch with your past clients via email newsletters can also remind them of your services and encourage referrals.
How should I respond to negative online reviews?
It's important to respond professionally and calmly to negative reviews. Thank them for their feedback, apologize for any issues they experienced, and offer a solution if possible. This shows potential clients that you take customer satisfaction seriously. If the feedback is constructive, use it as a chance to improve your services. If it's unfair or inaccurate, you can politely provide your side of the story. Sometimes, a simple acknowledgment and apology can go a long way in turning a negative situation into a positive one.
More Than Contractor Websites:
Full Service Contractor Marketing
Our contractor marketing program is further bolstered by additional services with multiple teams spearheading their success. These teams specialize in helping you achieve a complete marketing presence for your business, including paid online advertising with Google and Facebook, Social Media Management, Email Marketing, and Print Marketing Services, and more.
Get Your Complete Contractor Marketing Program Today