New Castle County
Electrical Experts
Electrical Solutions is a full service electrical contracting company in New Castle County, Deleware. With over 29 years of experience in the industry, they pride themselves in offering fair, flat-rate pricing to their clients.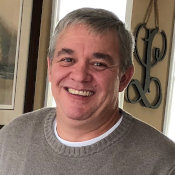 "There isn't enough time in the day to make sure we keep up with all the duties Footbridge handles for us... They have the greatest communication and reaction time off all the vendors we work with."
The
Problem
Electrical Solutions was having to handle their marketing on their own, which meant it was eating into their time to actually work. They didn't have the time to work and successfully promote the business, and trying to learn more about online marketing while managing customer satisfaction wasn't effective.
The
Solution
As soon as they signed up with Footbridge Media, we divised a plan to help address their marketing needs. We initialized our contractor marketing program, which included the new website, search engine optimization, local optimization, citations, marketing consulting, and more. Next, we set up social media marketing as well as email marketing. We also began running a Google Ads campaign, to help jumpstart the leads.
How It's
Going Now
With all of the marketing efforts combined, we saw tremendous success - Electrical Solutions saw their business triple! Their search traffic skyrocketed, and they saw leads increase at a dramatic rate. With the time saved, Electrical Solutions has been able to re-invest into their customer service to ensure customer satisfaction is at an all-time high.