15 Summer Sizzlers: Mastering Contractor Marketing in the 2023 Summer Season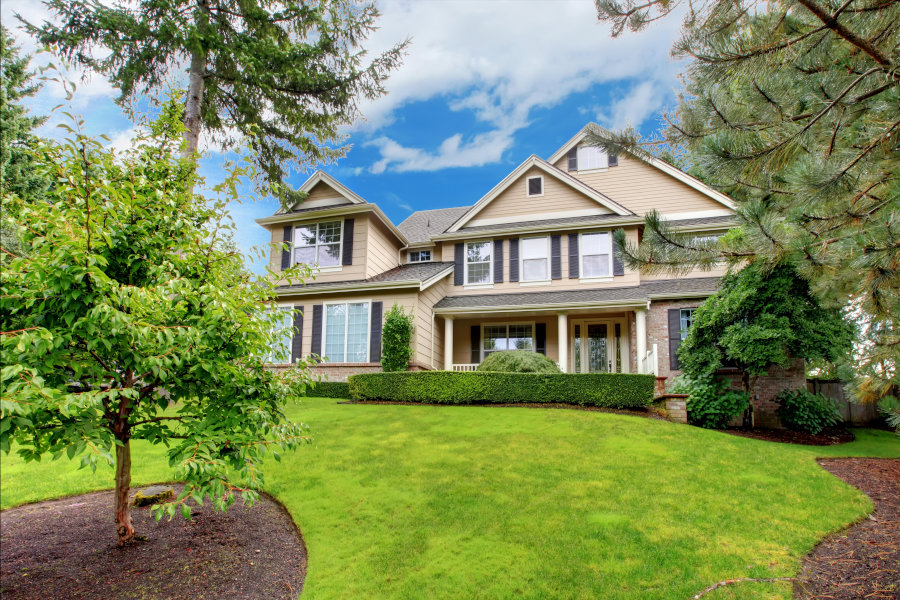 Aaron O'Hanlon
June 6, 2023
As the heat of summer 2023 edges closer, contractors across the nation are bolstering their tactics to attract potential clients ready to kick-start their home renovation endeavors. Is your contractor marketing strategy primed to fully leverage this season's opportunities? Here are 15 fiery contractor marketing tips guaranteed to outshine the competition and steer your business toward new horizons this summer.
1. Embrace Digital Marketing for Contractors
In this digital age, having an online presence is essential for contractor marketing. Create a professional website showcasing your services, recent projects, and client testimonials to enhance credibility. Use blogs and articles to provide valuable insights to your visitors, establishing your reputation as an industry expert. Keeping your website updated and optimized for search engines is key to improving visibility and attracting potential clients.
2. Invest in Local SEO for Contractor Marketing
Local SEO is critical for contractors wanting to enhance their online visibility. By listing your business with a Google Business Profile and on other online directories with accurate service information, operating hours, and contact details, you can improve your local search presence. Incorporating local keywords into your website content, meta tags, and descriptions and encouraging satisfied customers to leave positive reviews enhances your online reputation and drives targeted traffic to your site, leading to increased leads and conversions.
3. Leverage Social Media for Contractor Marketing
Social media platforms like Instagram, Facebook, and Pinterest are ideal for showcasing your projects and engaging with potential clients. Sharing DIY tips, industry trends, and behind-the-scenes peeks of your team in action helps build your contractor brand. Utilize social media to initiate conversations, answer questions, and seek feedback. In doing so, you'll build trust and loyalty for your contracting business.
4. Contractor Email Marketing
Email marketing is an essential tool for contractors looking to foster lasting relationships with clients. By sending newsletters offering exclusive deals, business updates, and informative content, you can keep your services top-of-mind, driving repeat business and cultivating customer loyalty.
5. Implement Contractor PPC Advertising
Pay-per-click (PPC) advertising is an efficient contractor marketing strategy that can boost visibility and attract potential clients. By using keywords related to your contractor services and local area, your ads appear in relevant searches, effectively capturing the attention of ready-to-hire customers. While organic SEO requires time, PPC provides an immediate visibility boost.
6. Enhance Customer Service in Your Contractor Business
In contractor marketing, superior customer service can significantly uplift your brand. Every interaction should leave your clients feeling valued and respected. Requesting feedback post-project can help improve your services. A satisfied client brings repeat business and can also become an ambassador for your brand.
7. Utilize Video Marketing in Contractor Marketing
Video marketing can effectively showcase your craftsmanship and connect with potential clients. Sharing videos of your completed projects, client testimonials, or home improvement guides offers potential clients an enticing look into your professionalism and work quality.
8. Offer Contractor Summer Specials
Summer is the ideal season for home improvement projects, and offering summer specials can attract new customers. Discounts on services or bonus add-ons can catch the interest of homeowners planning their summer projects. With enticing summer specials, your contractor business becomes the go-to choice for homeowners.
9. Engage in Community Events for Contractor Marketing
Participating in local community events during the summer is a fantastic way to enhance your contractor brand's visibility and credibility. Activities such as sponsoring local events or providing free workshops demonstrate your commitment to the community and resonate with potential clients.
10. Use Direct Mail Marketing in Contractor Marketing
In this digital age, direct mail still holds significant value for contractors. Sending well-designed fliers, brochures, or postcards to homeowners in your service area about pending summer projects leaves a lasting impression.
11. Develop a Contractor Referral Program
Referral programs can help contractors expand their client base. Offering rewards for successful referrals not only rewards loyal customers but also brings in new clients more inclined to trust your services based on a recommendation.
12. Collaborate with Complementary Businesses in Contractor Marketing
Collaborating with complementary businesses can expand your network and client base. Alliances with interior designers, architects, or hardware suppliers can mutually benefit and foster community relationships.
13. Leverage Reviews and Testimonials in Contractor Marketing
Online reviews and testimonials are powerful trust signals. Encourage satisfied clients to leave reviews on platforms like Google or your website. Showcasing these testimonials on your site helps instill confidence in potential customers.
14. Implement a Contractor Content Marketing Strategy
Content marketing, involving creating and sharing valuable content, can boost your SEO, establish you as an industry expert, and drive traffic to your contractor website.
15. Stay on Top of Trends in Contractor Marketing
Keeping up-to-date with the latest marketing trends can give you a competitive edge. Embracing change and innovation in contractor marketing can drive your success.
Remember, the key to effective contractor marketing is consistency, persistence, and adaptability. Evaluate your marketing efforts regularly and tweak your strategies based on what works best for your contracting business. With these 15 summer sizzlers, your contractor marketing is set to blaze trails this summer season. Here's to your success!

About Aaron O'Hanlon
Aaron O'Hanlon is the CEO and Co-Founder of Footbridge Media, a digital marketing agency, specializing in the contracting industry. It is his mission to create awareness of marketing online to the home improvement industry and to educate, inform, and assist contractors in taking over their own online presence.