2 Ways You Can Improve Your Online Presence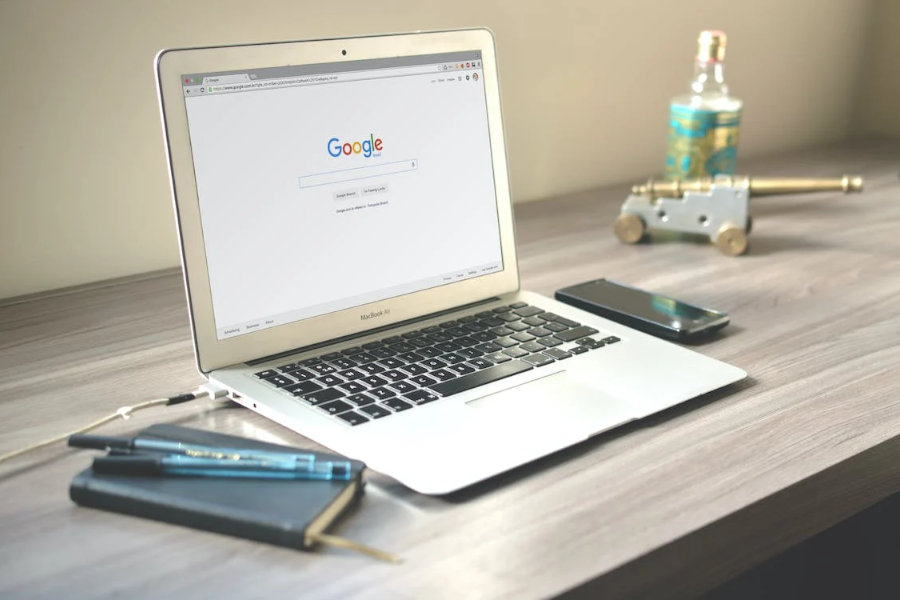 Footbridge Media
August 16, 2019
We see it over and over again here at Footbridge Media. A new client wants to use our services because they need more leads for their business. They had a website built by someone else, but that website is not bringing in new customers.
The fact is that you NEED a website – but just having a website is not the end of your online presence; it's the beginning. Here are two things that you, as a business owner, can and should be doing consistently to better your online presence.
Get Reviews
We know you have heard it time and time again, but the importance of getting reviews can not be understated. Online local optimization is continually changing, but the one constant that we have identified through all the changes is the importance of reviews on search rankings. And reviews are not just crucial to the search engines like Google and Bing, but consumers as well.
Reviews are a significant component of maintaining an online marketing presence and getting new customers. Below are a few stats from the 2018 BrightLocal Local Consumer Review Survey that outline just how critical online reviews are.
86% of consumers read online reviews for local businesses (95% for ages 18-34)
10 is the average number of reviews a consumers reads before feeling able to trust a local business
57% of consumers will only use a business if it has 4 or more stars
80% of consumers ages 18-34 have written online reviews
91% of consumers ages 18-34 trust online reviews as much as personal recommendations
89% of consumers read businesses' responses to reviews
So how do you get more reviews?
The simple answer here is, just ask. But you don't have to ask every customer. Those customers that have expressed to you or your service team member what an excellent job you did, those are the customers that you want to ask to leave you a review. Customers that you know for a fact were 100% satisfied with the service you provided and would be happy to share it. (Remember the stat from above, we want to keep at least a 4-star rating.)
You have to make it easy. The more hoops a customer has to jump through to leave a review for you, the less likely it will happen. If you have the ability, get that happy customer to leave you a review before you leave the job site. If you have their email address, send them an email asking for their review with a link to your Facebook, Yelp, or Google My Business page. The easier you make it for them, the more likely you will get the review.
Footbridge Media's Review Management System provides an automated solution to get you more online reviews. Contact us to learn more about how our Review Management System can help improve your online presence. If you can only commit to one thing that you, as a business owner, are going to do to help grow your online presence, make it getting more reviews!
Individual Project Posts
By sharing where you are working and what work you are doing, you are not only providing relevant and unique information for users who are searching for your services, but supplying Google more relevant content that is local-focused.
Updating your website consistently with project posts is a great way to create unique content that is used to grow your web presence organically. So what information should you include in your project posts?
Type of Work – You don't have to be fancy with this; it can be something as simple as "New Kitchen Installation" or "A/C Service."
Description – You know your business better than anyone. Walk through the work with a description of the project you completed and the service you provided.
Location – Providing location information helps to personalize your services and adds context to the cities you serve. You don't need to use a full address – the Street Name, City, and State are enough.
Photos – With nearly every smartphone having a decent camera, there's no excuse for not having pictures of your work. Because customers want to see the work you can do, it is vital to be able to take good pictures.
Brands – Popular brands can be trust monikers – if you use a trustworthy product, then you must be trustworthy as well.
Review – You'll want to include the glowing review that the customer you performed the job for left you right along with the visuals of what you did.
Now, this may sound like a lot, but if you look at it, the only thing extra you need to do is take photos and get a review. All the other information you already have, you just need to put it in a format that will make sense to consumers and get it on your website.

About Footbridge Media
Since 2004, Footbridge Media has worked exclusively with contractors just like you to help them achieve their goals. Your success is our business.