4 Reasons Why Your Marketing Plan is Failing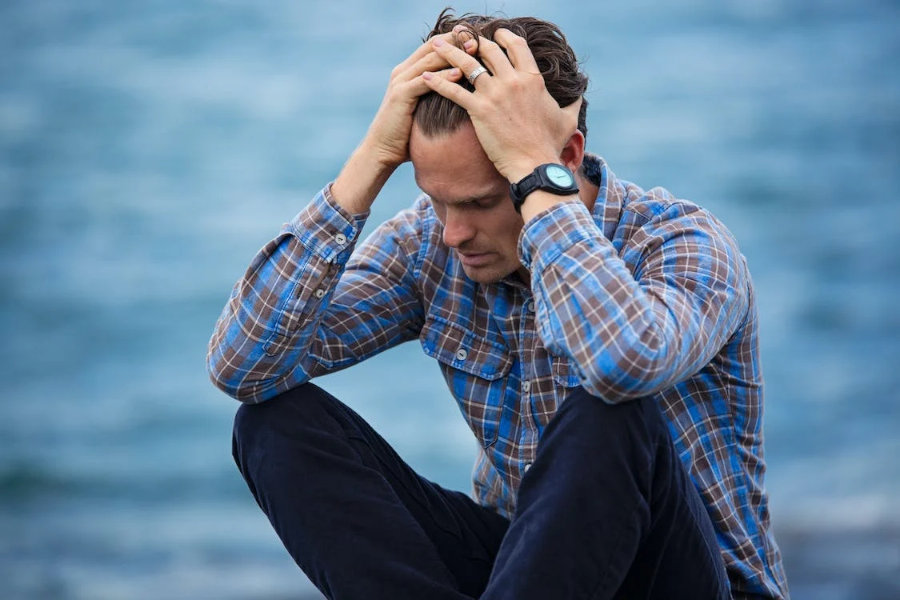 Chris Lonergan
February 14, 2018
No business is identical and thus not every business plan is identical, nor can the exact methods for creating a successful business. But we can distill some very basic marketing lessons that we can broadly apply to just about any marketing plan. With that in mind, let's take a look the possible flaws in your current marketing efforts and potential reasons why your contractor marketing plan isn't working.
Let's go over 4 questions to ask yourself about your marketing plan to help identify areas for improvement.
1. Is Your Contractor Marketing Plan Is Too Simple?
There are countless times where we've first interacted with a new client and asked the question – "What does your marketing budget look like?" and we get the answer – "My website."
It's true that your website is the core of your online marketing – but it should not be the entirety of your marketing efforts. Your website is one channel, and you have a broad spectrum of possible methods of communication.
Even if your website is driving your leads right now, it is important to have multiple channels to prepare for dips in performance – whether it is the fault of you not maintaining your website, algorithmic changes that impact specific page performance, or because your competitor's website starts to creep up on your previous ranking prowess. Be ready by building your strength on multiple channels.
2. Is Your Contractor Marketing Plan Too Broad?
The exact opposite of a "too simple" plan is also possible. With variety does come to some dilution of your marketing efforts, from a time and monetary spend aspect. When you spread yourself too thin – you don't have the ability to rapidly or heavily invest in a specific marketing channel that is picking up steam.
Like we've recently discussed, it may be important for you to take a look at your marketing plan and see what's working and what isn't working right now. Maybe that Yellow Pages ad isn't performing anymore. Perhaps, without dedicating more resources to social media, you cannot effectively interact on social platforms with past and prospective clientele. In these cases, a reduction of the breadth of your marketing plan can mean you can deepen your efforts in more effective channels.
3. Is Your Contractor Marketing Plan Not Working Because You're Giving Up Too Soon?
SEO is a long haul game. A decade ago, if you put the placed the right keywords in the right places (or sometimes stuffed if you were a black hat SEO!), you could rank on the first page of Google for a specific long tail term on a national level. At that time, there was no "local search," especially to the extent as it exists today.
While you may see a bump after your first Google crawl after your new website goes live – consistent and strong results for competitive terms is part of a long game marketing plan for your business. Keep in mind that as you try to continually improve your organic and local ranking – your successful competitors may be doing the same. Organic SEO is a marathon, not a sprint. It could realistically take months for all of the onsite and offsite components to gain hold and improve your ranking.
This is what makes selecting and trusting an SEO company so difficult. At times, the efforts and work can be shown, and a timetable for content implementation can be established, but there will likely not be instantaneous gratification for your efforts. You don't want to waste your time and money, but you also don't want to waste your time and money.
Organic SEO is what will help improve your visibility as a company and reduce your cost per lead – so it is incredibly worthwhile. If you've found a company by referral or by your own research that has a good history of quality SEO implementations, hold tight and stay the course. Jumping ship too soon can mean missing out on your optimization goals.
4. Is Your Contractor Marketing Plan Too Disorganized?
It's great that you have a website, and email marketing, and active social media. But are all of your online marketing endeavors working in unison? Being disorganized can really hurt your small business. You spend a good amount of effort generating content – so it makes sense to spread the love and send maximize your investment.
Are the project pictures you're posting on Facebook also getting added to your website as "Individual Project Posts"? Does your website have a place for users to opt into your email marketing? Does your social media promote that as well? Sharing your content over all of your channels, and creating a content feedback loop of sorts, means you are getting the most out of your efforts.

About Chris Lonergan
Chris Lonergan is the President of Footbridge Media. With a background in web design, print design, and online marketing, Chris is focused on providing quality marketing and business solutions in the construction and service industries - helping small business owners to more efficiently manage their company and grow their operations.