5 Tips for Positive Brand Building for Contractors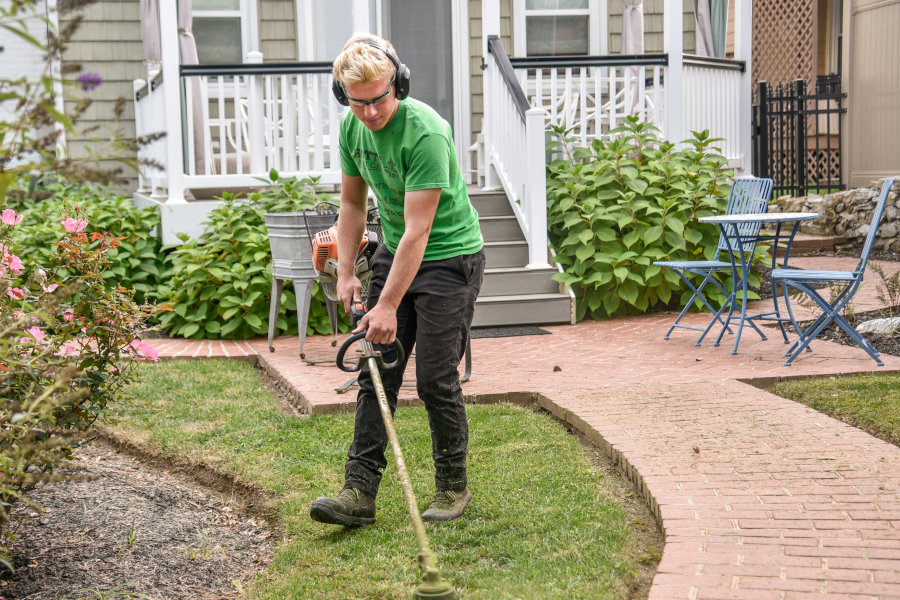 Footbridge Media
January 24, 2023
Times have changed from the days when a magnetic sign stuck to the door of your work truck was enough to get noticed and generate plenty of local business. Not that there's anything wrong with displaying your logo on your company vehicles; it's still an effective way to maintain a visual presence in your community. But it should be just the beginning of your campaign to become a recognized and established contractor in your community.
It doesn't matter if your goal is to keep it local or branch out nationally, nor does it matter if you live in a metropolis or a small town - competition is fierce and plentiful. Lose sight of the fact that you need to build your brand, and you could get lost in the shuffle and left behind in the dust.
Fear not; the emphasis should always be on skilled craftsmanship and impeccable customer service above all else. Because word of mouth still helps (or hurts) your business, quality results will garner some margin of repeat and referral business. To keep steady, gain momentum, and continue flourishing, it's important to remember that once you have a business license and a company name, you have a brand. Give some attention to that fact, and you'll be able to watch your company grow and thrive.
Top 5 Big Ways to Create Your Business Identity
A recent study shows that, contrary to popular belief, not many consumers actually make decisions based solely on low price. Only about 10%, to be precise! That means the other 90% consider cost but will spend more if it's beneficial.
That's good news for any professional trying to sell clients on their positive brand identity and impressive quality work as opposed to a cheap rate. However, establishing yourself as a worthy company is a vital part of getting noticed in a sea of competitors - some of whom are lower priced.
Build credibility - It takes time to build credibility, which is why companies that have been around for generations are tough to compete against. Create a formula for every client that helps establish a good line of communication from beginning to end. Be diligent about responding to calls, texts, and emails, or make sure you have someone reliable to handle these details. Provide solid work and follow up once the project is complete. Encourage your clients to leave online reviews because the greater number of positive reviews you have, the better online reputation and credibility you have especially compared to your competitors. These steps, which should be part of any contractor's practice already, will be highly practical for building credibility and a flawless reputation.
Identify your unique selling proposition USP - It may seem challenging or even unnecessary as a contractor to have a USP, but how will you establish your identity in a crowd of companies offering the same services? Quality work or good service isn't enough; it's the bare minimum of what's expected from anyone out there with a business license. So how are you better than other roofers or pressure washers who also promise quality work? What do you want to be known for? Offer something other contractors don't, especially if it relieves a common frustration customers run into.
Let's get visual - Your prospective clients are likely to see your logo before they see your actual work. Opt for a clear and concise image that is enticing enough for the general public to want to also see your portfolio of projects. Keep it professional with a legible company name or initials, and incorporate a symbol indicative of what you do; a tool, house shape, fence outline, etc. If your company has been around for a long time, it may be time for an updated, modern, cleaner version, but make sure it reflects the original brand image enough to be recognizable.
Use social media to your advantage - Social media is the new norm when it comes to how people interact and shop. Before someone hires you, they're going to go online and at least look for a website and your profile on Facebook. Social media is a valuable tool for self-promotion, including sharing photos of your work, testimonials, and positive customer interactions. You can also use Facebook ads to your advantage, something we can manage for you.
Consistency is everything - Use your logo everywhere possible, and if that logo changes, make sure you update it everywhere you've used it. Keep the same phone number. Decide if you're going to offer free estimates or not, and then plan on sticking with that. Companies that switch things up come across as wishy-washy and unsure of themselves. You can end up causing brand confusion but also creating a shaky foundation that makes consumers lack confidence in your company.
Avoiding Negative Pitfalls
Now that we've covered some of the critical "Do's" for brand-building, let's touch on a few mistakes to avoid.
Watch your online behavior - Keep social media posts simple, concise, and free from topics that deviate from the focus of building your professional company. Be careful of your personal accounts too. It's better to play it close to the vest and be guarded than have something taken out of context, causing controversy for your business.
Steer clear of negative responses for reviews - While it's a good idea to consistently acknowledge online reviews, keep the answers short and sweet. When appropriate, reach out to the person behind the complaint to try to resolve the issue so they may edit, update, or retract their adverse commentary altogether.
Don't forget customer service - It's easy to focus on what you do best as a contractor. But a common mistake contractors make is thinking that their quality workmanship is enough. However, clever tradespeople realize that personalized customer care is equally crucial if you want to be successful. Given a choice between two roofers, homeowners are more inclined to pick the more personable company, even if their estimate comes in higher.
Are you ready to focus on building a brand and attracting new customers? For more information regarding avoiding a negative company image, check out our blog: Remember You Are Always Repping Your Brand.

About Footbridge Media
Since 2004, Footbridge Media has worked exclusively with contractors just like you to help them achieve their goals. Your success is our business.