6 Low-Cost Marketing Strategies You Can Implement Now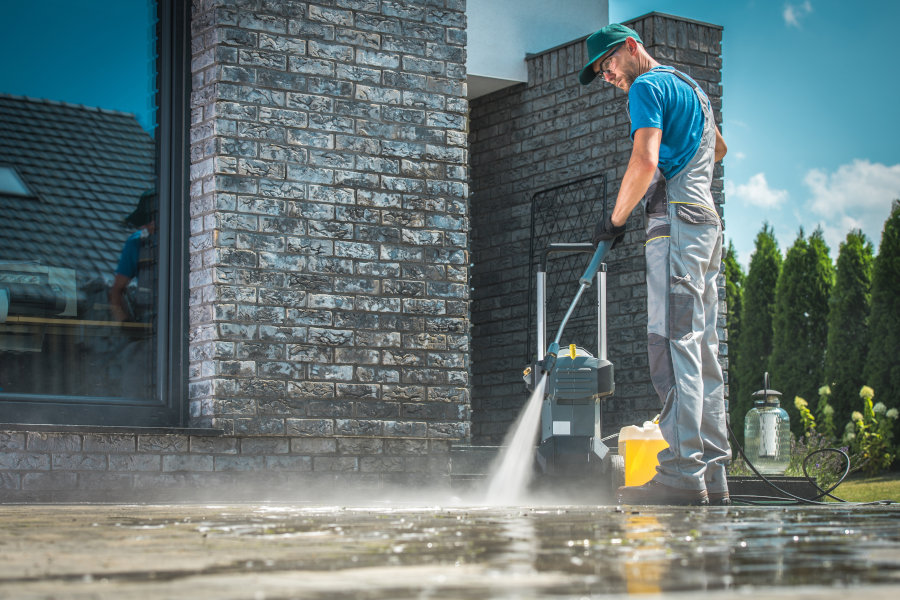 Aaron O'Hanlon
August 8, 2023
Now that your new website has launched on a brand new domain, it will take a while (4 to 5 months) for your website to see first-page results within Google. But as a brand new company, you need leads now.
Here are some marketing tips that every brand-new pressure washing should do immediately when you start your business and your website has launched. These are low-cost marketing tools that can jump-start your business.
Get Involved in Your Community
You own a business, serving the people of your community. As a pressure washing company, you provide an excellent service that beautifies properties and makes homeowners and businesses happy. You should be proud of this so get involved, put your face out there, and become someone that people recognize when you're out and about. The more your community gets to know you, the more you'll become associated with the service you provide.
Over 30 years ago there was no social media, no Google local listings. Companies that dominated their local area were always involved in the town(s) they serviced. Here are some local networking ideas specifically tailored to your pressure washing business:
Join Local Business Associations: Look for local business associations, such as the Chamber of Commerce, and join them. Attend networking events, workshops, and seminars to meet other business owners and potential clients. Networking within these organizations can provide valuable insights and opportunities for collaboration.
Attend Homeowner and Trade Shows: Participate in home and garden shows or trade fairs in your area. Set up a booth showcasing before-and-after photos of your pressure washing work, and offer discounts or special packages for visitors who book your services during the event.
Offer Discounts for Local Businesses: Approach nearby businesses and offer exclusive discounts on your pressure washing services for their employees or customers. This can lead to corporate partnerships and potentially generate regular business from these establishments.
Partner with Real Estate Agents: Connect with local real estate agents and offer your services to prepare properties for sale or rent. A clean and well-maintained property can significantly improve its appeal to potential buyers or renters.
Collaborate with Landscapers and Home Improvement Contractors: Partner with landscaping companies, painters, or home improvement contractors to offer bundled services. For instance, you can work together to provide a complete exterior transformation package for homeowners.
Schools and Youth Sports Teams: Sponsor a youth sports team or better yet get involved with your local schools and provide not just sponsorship but services as well.
Help Out a Local Non-Profit: Every town has a local non-profit that is popular. This could be a food bank, blood drive, church, etc. Get involved. Not just for your business, but getting directly getting involved with your local non-profits will allow you the opportunity to network with other companies and people who will be in need of your service.
Be a Part of Business Associations & Networks: Join local networks, attend business lunches, and even be a speaker that can become recognized for your expertise. When you have a good relationship with your fellow entrepreneurs, they'll be thrilled to send leads in your direction. Check Facebook or LinkedIn to find the right groups to join.
Friends & Family
This is the first thing you should be doing when you start your new company. When you start a local service company, you are the company. Network, Network, Network!
Facebook Company Page: Create a company page and then share it on your personal page. Let all of your friends and family, and anyone connected to you know that your business is now open and available. Maybe offer a friends and family discount.
Engage with Local Online Forums and Groups: Look for local community forums, Facebook groups, and neighborhood apps where homeowners and residents discuss home maintenance and improvement topics. Offer valuable advice, answer questions, and showcase your expertise. However, remember not to spam or overly self-promote in these groups.
Nextdoor: Nextdoor is a private social network for neighborhoods - and it's completely free to use. People will often be there asking for recommendations for the very services you offer - so you should be there to promote yourself. Plus, interacting with people in the neighborhood - in a friendly way, of course - will help make you and your team memorable.
Look for the Dirt
Have you ever driven past a fast food restaurant and seen a filthy parking lot? A home with black stains on the roof? Make a note of it and swing by to drop off a door hanger or put a flier in their mailbox. They will take a look at their property and if your company's name is the last one they remember, they'll likely call you first.
Branding & Marketing Collateral
As a pressure washing company, your uniform and vehicle serve as mobile advertisements for your brand. Just like your logo, they should clearly represent your brand. A clean, professional appearance can go a long way in building trust.
Take the example of Molly Maid, a professional residential cleaning service. Their workers' uniforms and their iconic blue and pink cars, both adorned with the company's logo, are instantly recognizable and evoke a sense of professionalism and reliability. Some low cost marketing musts can be:
Truck Magnets: If you are unable to get your company vehicle wrapped, a truck magnet is the next best thing and affordable. You can get them with Footbridge Media by clicking here.
Doorhangers/Flyers: Design and print simple, eye-catching flyers and door hangers that highlight your services, contact information, and any special offers or discounts. Distribute them in local neighborhoods, focusing on areas where your target customers are likely to reside. Hand them out door-to-door or leave them on community bulletin boards. More products that you can find at www.footbridgemarketing.com
Polos and T-Shirts: Make sure that you have a minimum of company-branded polos and several branded T-shirts. The polos are for when you are providing estimates and the t-shirts are for when you are working. Showing up for an estimate with company-branded clothes reflects professionalism that will help in the long run.
Brochures: When providing estimates you should always have some company information that continues to sell the homeowner long after you have left the property. View some samples of brochures here.
Yard Signs: Depending on the ordinance laws in your town, placing simple yard signs in high-traffic areas may help in getting your phone to ring. You can find yard signs by clicking here.
Every Job is a Marketing Opportunity
Leave behind some of your company swag - Magnets are perfect as most homeowners will just throw them on their refrigerators.
Leave door hangers on the homes surrounding your job - Take a few minutes as you're heading out of the neighborhood to let everyone nearby know who you are and what you do.
Leave a yard sign in the property owner's yard during and after the job
Try EDDM Cards
With Every Door Direct Mail, you can reach homeowners in the area you want to work that matters most to your business: nearby neighborhoods. You don't even need to know names or street addresses. You simply identify the neighborhoods you want to target, and your printed piece is delivered with the day's mail to every address.
Now with our EDDM cards for contractors, we can assist you in the design and implementation of your next project. Simply view our cards and place your order, and one of our graphic designers will work with you in delivering the latest in neighborhood marketing.
Now that your website has launched it is not like your phone will start ringing. The best marketer for your company is you. Go out and get involved in your community. Look professional. And make sure you have some swag, flyers, etc. to provide to that future customer.

About Aaron O'Hanlon
Aaron O'Hanlon is the CEO and Co-Founder of Footbridge Media, a digital marketing agency, specializing in the contracting industry. It is his mission to create awareness of marketing online to the home improvement industry and to educate, inform, and assist contractors in taking over their own online presence.