Better Marketing with Website Photos and Galleries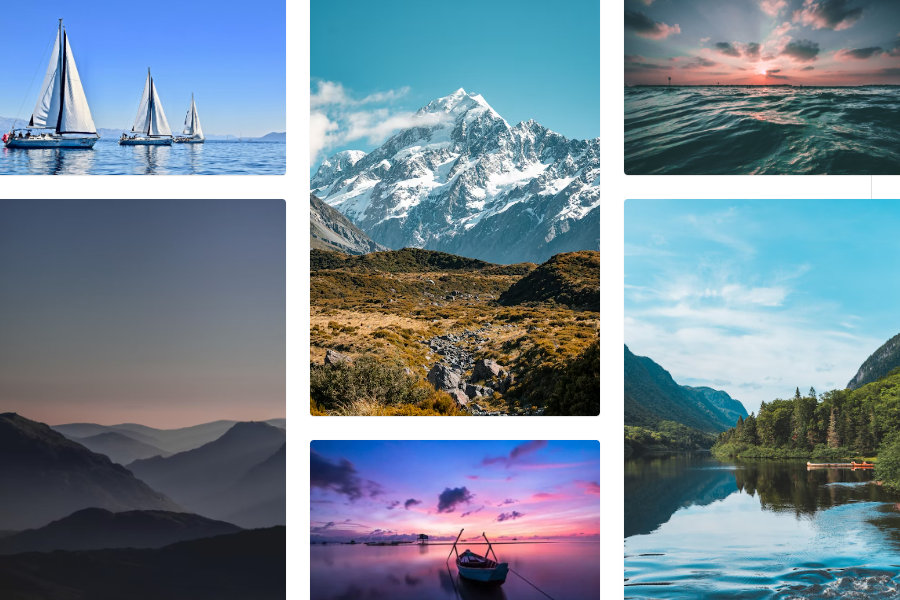 Aaron O'Hanlon
October 3, 2016
One of the easiest ways to help your online marketing efforts is to showcase your work through photos. While content is crucial when it comes to search engine optimization, images also play a big part in boosting your ranking. More than that, having the right amount of photos featured on your website will gain the attention of potential clients.
One of the main things internet users are looking for when searching for contractors is images of previously completed work. Stock images will only get you so far. They look great due to being composed by a professional photographer, and these images serve their purpose for making your website look presentable and professional while filling in a key role in the optimization process. But if you can show a potential client the work you've done, you are much more likely to encourage them to give you a call to request service
That doesn't mean you should get rid of all the content on your website and fill it up with images. This aspect of website development should be done in moderation
Don't Overdo It
An excessive amount of photos might actually hurt your website. Aside from the fact that most internet users aren't going click through hundreds of photos anyway, having too many photos uploaded on one page will cause page load speed to plummet. The person visiting your site is likely to get annoyed by this and leave your website. No one likes to wait, especially when it comes to website pages loading. (How many times have you left a website simply because it wasn't loading fast enough or wasn't very user-friendly?)
So it's a bit of a Goldilocks scenario. We've discussed the drawback of having too few and too many photos, so what amount of photos is "just right" for boosting your website's ranking and potential client base? We have a secret weapon, and it's called Individual Project Posts.
Getting it Just Right with Individual Project Posts
Individual project posts have become incredibly beneficial to our clients because they are "just right" when used to compliment the other pages and optimization of a website we've developed. Similar to blog posts, these pages provide information on specific services – or services in action via completed projects. There's just enough content, just enough photos, and it serves just the right purpose: to get potential clients interested in your work.
With individual project posts, you have a short blurb with enough details to explain the scope of the project, where it was done, what was done specifically, what materials or products were used, and then some photos to showcase your work. It's short and simple. It will keep the potential client visiting your website engaged without overwhelming them or losing their attention.
But I'm not a Photographer!
You don't have to be a photographer to acquire photos to use on your website. Most people have access to a smart phone. Utilize this convenient tool while you're on the job! Snap a few before photos, take one or two during, and a few shots of the completed project, and viola – you've got photos for your website.
Just keep in mind the condition of the setting being photographed. Here are some tips:
Clear away trash and any clutter (such as tools)
Avoid shots with people in them – these rarely turn out well and detracts from the actual work that was completed
Make sure your thumb isn't on the camera lens!
Presentation is half the battle, and you'll be surprised how a leftover water bottle can ruin a photo. So tidy up!
Another thing to consider when taking a photo is the lighting. You don't have to be an expert to know your smart phone camera isn't going to work that will in poor lighting. So try to ensure there is enough lighting for optimum results. Don't be afraid to use the flash. Natural lighting is best, but sometimes there isn't a solution when you are working indoors or in a crawlspace.
It's also a good idea to take multiple photos, just in case some of the ones you thought may have been alright, do not turn out well at all once you see them on the computer. Don't let it get you down if the photos aren't good enough to share on your website or social media accounts, though. Just try again the next job. You don't need much to publish an individual project post, so don't approach it as though it is a huge undertaking.
Send Us Your Projects
Once you've completed a project and have the photos you want to use to showcase your work, send it to your client manager along with a description of the work you did. We'll take it from there! Just make sure to include with your photos:
The work that was done
materials or products used
the location of the project
This will help our team flesh out your individual project post and ensure proper optimization.
I Want People to See ALL of My Photos
Do you have a lot of photos you want people to see? Consider posting them to your company's social media accounts. Facebook and Instagram are great places to showcase a large amount of images. Our social media marketing plan can help you figure out the best way to supplement your website with these platforms.

About Aaron O'Hanlon
Aaron O'Hanlon is the CEO and Co-Founder of Footbridge Media, a digital marketing agency, specializing in the contracting industry. It is his mission to create awareness of marketing online to the home improvement industry and to educate, inform, and assist contractors in taking over their own online presence.