Capturing Content That Will Sell for Years to Come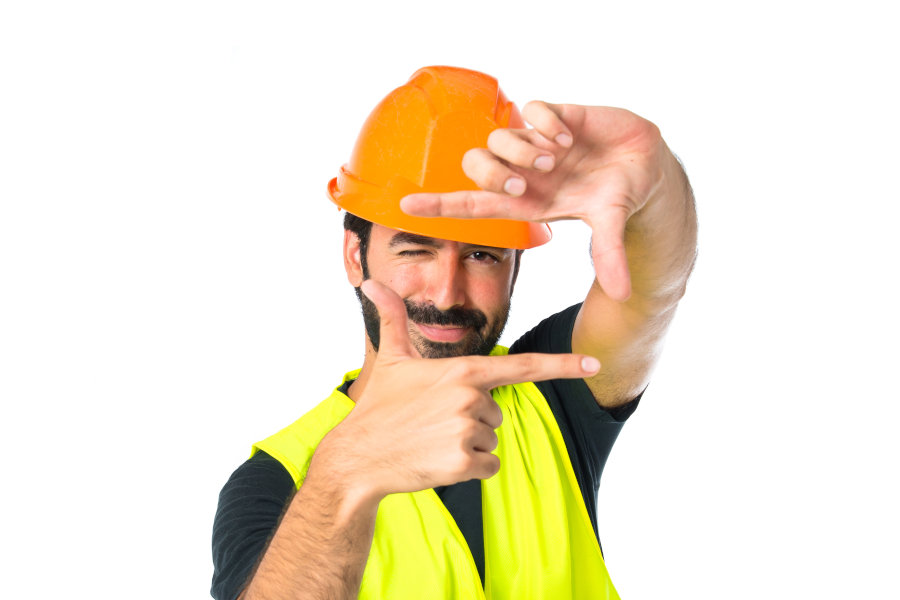 Chris Lonergan
February 21, 2018
In the back of your mind, you should always be thinking about how you can generate unique content for your business and your contractor marketing needs. Quality content can take a good amount of time and effort to create, so maximizing that value is important.
Some content is only good for a short time or only seasonally appropriate. There are, however, some specific forms of content that you can develop that is well worth the resources. Let's talk about capturing content that will sell for years to come.
The Importance of Local Awards
Most of us are very aware of popular national-wide award programs like the Angie's List Service Award and the like – as well as the possible perils of linking to those service awards. But have you given any thought to those awards available exclusively in your local community?
Whether it is your local chamber of commerce, your local daily newspaper, or "alternative weekly paper" – just about every community has some sort of "Best Of The Best" style award for local businesses in a variety of industries. These awards are usually based on a popular vote.
The great thing here is that the awarding organization does all of the hard work of establishing the validity of their awards and promoting the branding of their award art.
All you have to do is win!
Usually, this involves leveraging your client base through your current marketing channels to promote whatever voting methods are outlined by the awarding organization. Purchasing advertising within those publications doing the awarding is also not a bad idea – it helps to get your name in front of people both as a business and for prospective voters.
If you win, you usually get a physical award/poster to use at your place of business as well as the right to use that award in your marketing materials and website. Local awards like the "Best Of The Best" are great "social trust" tools – they are a concrete demonstration of your connection with a local community.
Taking Photos for Use Today and Tomorrow
We've said it way too many times, but I'll keep writing about it until every contractor I know does this – take pictures of your work. Photos document the great quality service you provide and are a wealth of unique content.
Say you take one great picture of your work today. That picture could go on your social media platforms. The same picture could be used in your website gallery and as an "Individual Project Post". The same picture can be used on one of your "service page" or "city page" content on your website to replace stock photography or outdated content. The same picture can be used in your print marketing. The same picture can be used years from now as "throwback" style content in your marketing efforts.
Get the idea yet? That one captured moment and one good picture lead opened the opportunity for tons of utilization. Now what if you took one good picture every day?
Online Reviews: Showing Off Your Expertise On The Web
Good reviews can be the gift that keeps on giving. According to BrightLocal's 2017 Local Consumer Review Survey, 97% of consumers read online reviews for local businesses in 2017.
That means if you have zero reviews online, 97% of people likely just glossed over you and your business – choosing a competitor with reviews instead. Google is the major player in this game, because your Google reviews are highly visible in the map pack listing for your business. In major metro areas, Yelp is incredibly influential.
Regardless of the forum, you should wherever possible reply to reviews – positive or negative. Replying to negative reviews shows you care about improving your company and gives you the opportunity to remedy the situation. Replying to positive reviews shows that you can actively engaging in your company's online presence.
If you are a service company with lots of client interaction, try to get one Google Review a week. If successful, you'd have more than 50 reviews in a year. In many areas, that would be you would look like a rockstar in the local map pack and would likely help with your listing placement and prominence. If you could continue to do that year over year, your small business would look incredibly well established on Google – which creates a feedback loop of getting more potential customers to trust you and leave their glowing reviews.

About Chris Lonergan
Chris Lonergan has over a decade of contractor marketing experience with Footbridge Media. With a background in web design, print design, content creation, and online marketing, Chris is focused on providing quality marketing and business solutions in the construction and service industries - helping small business owners to more efficiently manage their company and grow their operations.