Contractor Storytelling: What Makes You Different From Everyone Else?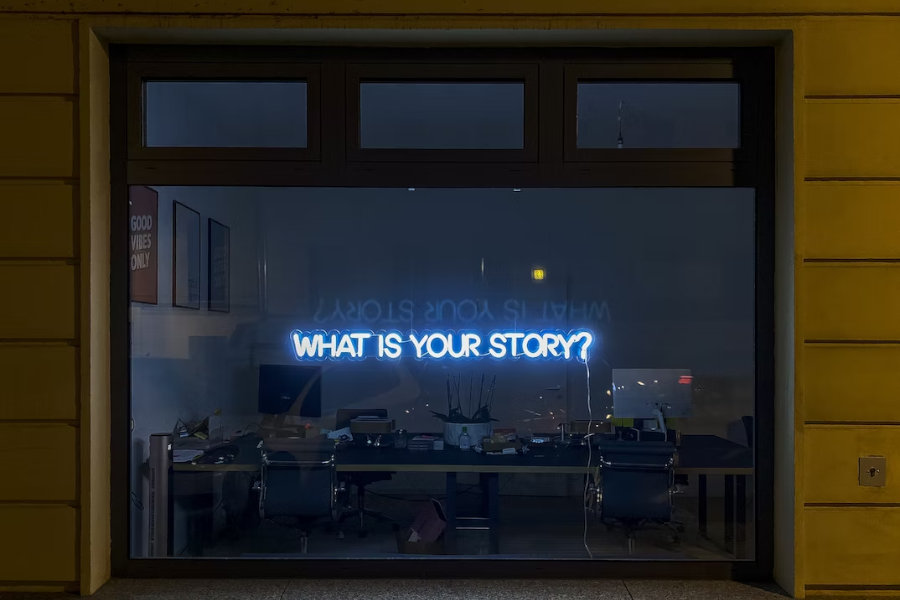 Chris Lonergan
February 9, 2015
Everyone has a story. What's yours?
At this point, we know content is important for web sites and social media accounts alike – But no heaping pile of data can sway someone like a good story. Contractor storytelling, or crafting the story behind your company, can make the difference. From a purely technical standpoint, anyone with the right experience, license, and insurance can safely and effectively complete job X for a client. So if it's down to you and another professional with the same credentials – Why should they choose you? Everyone has a story. What's yours? Let's take a look at 3 areas that we can further tell the tale of you and your company.
Your Design: Telling Your Story With Your Look & Feel
More subtle than hit-you-on-the-head-with-a-hammer kind of storytelling – the very look and feel of your web site starts to sell your potential customers.
If you cater to a more luxury-oriented clientele, your site should reflect that elegance. You don't want to have the same design as a brightly colored 24/7 restoration contractor or as a heating and cooling professional with a cartoon animal mascot.
About Us: Humanizing Your Company With Your Background Story
Separating who you are and what you do is so much more than listing your services and warranties. Offering a 5 year warranty on your roof repairs is fantastic, but that's not the "Why" we're looking for. Turn your feature into a benefit. It's not "We Offer A 5 Year Parts And Labor Warranty On All New Roof Repairs" – It's more "When you choose us, you choose peace of mind. We know that our craftsmanship will stand the test of time, but we promise to come back and fix it again for free if any problems with the materials or work arise in the five years following your service."
If we are telling a story, we need to know the cast of characters. People love a good story – so whether you are a third generation roofing family or if you started a company by yourself with one pick-up and now have a team with a fleet of vehicles – tell us about how your company got to where it is today. Even if you're just on your way up, talking up the people behind the business helps to humanize your organization.
Social Media: Behind-The-Scenes at Your Company
Your social media accounts can give prospective clients a behind-the-scenes view of what happens at your business. Celebrating employee birthdays, employment anniversaries, and sharing pictures of you or your crew on the job is a great way to show off the people who make up your company. While the view from the roof top is another day at the office for you, it is a unique perspective for your potential customers. Giving your fan base multimedia content is one of the easiest ways to spin your company's story in small, easily consumable bits that will keep your audience interested and coming back for more.

About Chris Lonergan
Chris Lonergan is the President of Footbridge Media. With a background in web design, print design, and online marketing, Chris is focused on providing quality marketing and business solutions in the construction and service industries - helping small business owners to more efficiently manage their company and grow their operations.