Everything is Marketing for Contractors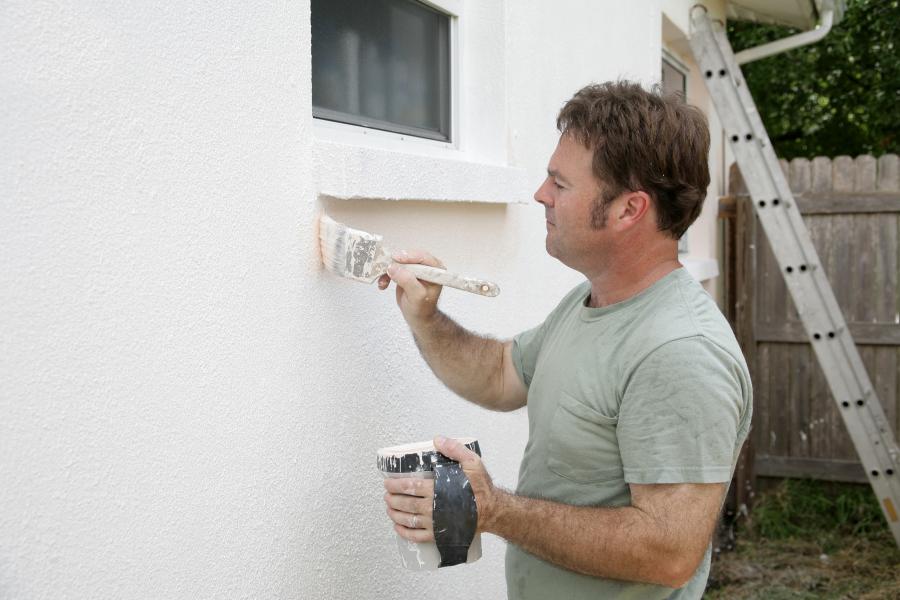 Footbridge Media
June 7, 2019
Good marketing makes for a successful business... but what is marketing? Is it an ad in the paper? A commercial? A billboard? Is it something you can swing on a shoestring budget, or do you need to spend most of your earnings on nationwide plugs and that sort of thing?
The answer is actually much simpler than that: Marketing is everything! Okay, maybe the concept of "everything" isn't necessarily simpler. So, let's put it this way: Marketing is everything you and your team members do to present yourself in the most compelling light.
Does that presentation include advertisements in various media? Of course! However, it also includes how you appear to customers. Fortunately, there are a number of ways you can present yourself to attract business. To attract the most business that you possibly can, be sure to follow these simple tips:
Dress to Impress
Scenario: It's dinner time, you have a car full of hungry kids, and you're too tired to cook anything. So, obviously enough, you decide to pick something up for dinner – only to be greeted with a sight that sends your appetite running for the hills: Unwashed uniforms, untucked shirts, overall unkempt employees.
When you see a disheveled workforce, you may be disinclined to ever revisit that business, and the same goes for your customers. Your team's uniforms are as much a marketing tool as anything else, and to best utilize this tool, you need to ensure that your uniforms are – well – uniform in both their design and their cleanliness.
Keep the Dirty Work out of Sight
Just as no magician wants the audience to peek behind the curtain and ruin the illusion, you don't want to let customers see the work that goes on behind the scenes. After all, work is oftentimes messy. Maybe that mess involves hard, sweaty work. Maybe it involves flustered employees scrambling to find a piece of paperwork that someone misplaced.
Running a successful business isn't so dissimilar from being a successful magician. You'll want to keep the dirty work out of sight to maintain the illusion that your services come to your customers with no fuss and no muss. The end result won't be a magic trick, but it will be something better: a marketing tool that will impress customers and keep them coming back.
Maintain Your Vehicles
Vehicles are more than just the means with which your employees get from point A to point B. They are also one of your most effective marketing tools, as they are pretty much billboards on wheels. This, of course, means your vehicles should do what all good billboards do: provide a compelling and, most of all, clean advertisement for your business.
So, in order to maintain a successful business, you need to maintain your company vehicles. The effort to do so takes relatively little time, but the payoff can be significant since you'll have a moving ad that's sure to catch eyes. Here are a few tips for keeping your company fleet in this kind of condition:
Address any dents, dings, or other damages immediately
Keep up with your vehicles' maintenance needs
Maintain a clutter- and trash-free interior
Ensure that any magnetic signs or wraps on your vehicles are clear and concise
Communicate Clearly and Professionally
When we talk about appearances as they pertain to marketing, you may consider only the things you can see. However, in the business world, appearances are everything, including the things you can't see – but can hear. Case in point: how you talk to customers.
You may not be able to see your voice, but you can certainly see the effects that speaking unprofessionally can have on your client base since it's bound to dwindle. So, to best market yourself and maintain your customers, you need to make sure your team members speak in a consistent professional manner, which you can do by following a few tips:
Have a script for answering the phone and stick to that script
Train your administrative members to pick up the phone before a set number of rings
Use a professional, clearly spoken answering message
Offer a Clean, Informative Website
These days, business owners are afforded a great advertising tool that generations of businesses before didn't get to enjoy: the Internet. With the click of a mouse or the touch of a screen, potential customers from all over can discover your products and services. It's almost like you don't have to do anything to advertise yourself anymore, right?
Wrong. While customers may be able to look you up in a matter of seconds, you may also be able to lose their business in a matter of seconds if your website is off-putting. Yes, your website is one of your most powerful tools for bringing in customers, but only if you use it right. How can you use your website right? Easy: by following a few simple suggestions.
Make your website easy to navigate
Present all of your most pertinent information clearly
Ensure that your website is mobile friendly
Let Footbridge Media Maintain Your Website for You
At Footbridge Media, we can't coach your employees on the best way to answer a phone, and we have no say in your uniforms, vehicles, or anything like that. However, there is one thing we have that we can use to make your business a success, and that thing is our ability to build an easy-to-navigate website for you.
We'll work closely with you to help build a website that best represents your company's mission, values, and services. With a beautiful, easy-to-navigate website that's optimized for search engines, we'll help you best represent your business on the largest advertisement platform there is.

About Footbridge Media
Since 2004, Footbridge Media has worked exclusively with contractors just like you to help them achieve their goals. Your success is our business.