Feedback Collection Made Easy for Contractors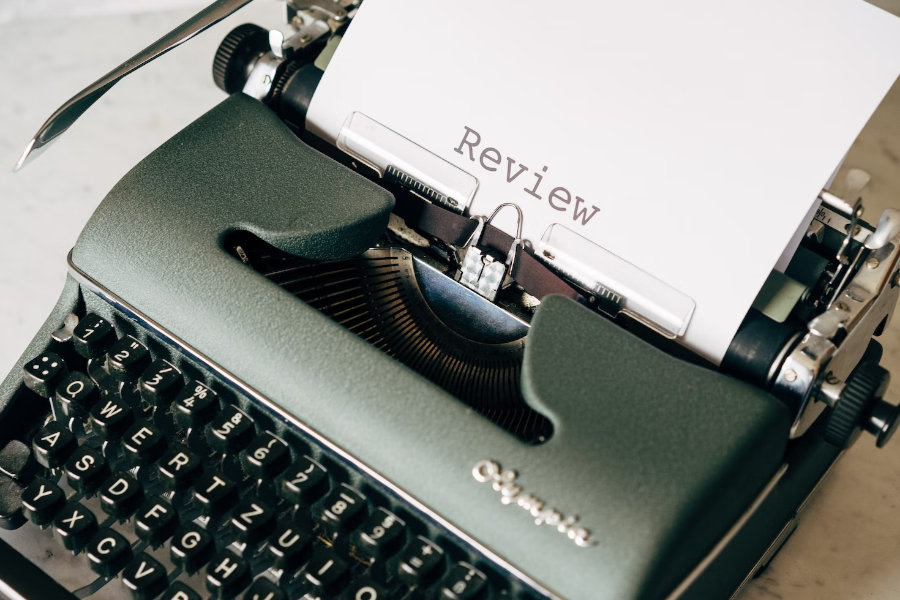 Aaron O'Hanlon
September 12, 2014
More feedback, leads to more positive reviews, leads to more referrals...
As the importance of testimonials and reviews grow in both for your marketing as well as local optimization, getting those feedback reviews can be cumbersome. In this blog we have written a detailed plan that any home improvement contractor can implement.
Much like any marketing system, building your feedback collection system needs to have a step by step process in order to generate reviews which can lead to referrals. In the past we have written about building your list but here is a 3-step system you can use.
Ask for the Review
You are a professional contractor and in order for your business to succeed you need constant feedback. You need to ask for a review on every job. If you feel uncomfortable, the quickest thing is to use a feedback card. The feedback card is a business card size card that lists all the places that a customer can leave a review. There are many places that a homeowner can leave a review and you do not want to pigeon hole them into any one spot. Allow them to choose, as they probably have their own preference to leave a review. This can include:
Your own website
Google
Yelp
Merchant Circle
Facebook
Houzz
Providing a few options may increase the fact that they leave the review. For Footbridge Media clients, our latest sites have a built in feedback system, which allows your clients to leave a review, then upon approval, display that review.
Follow Up
After you have handed the card and get back to the office schedule a reminder in a week to check to see if any feedback was given.
If they have left positive feedback, then simply reply directly on the site if possible or send them a personal email or thank you note thanking them for the positive review. A personal handwritten note is best for this situation, and a thank-you gift may even be a good idea in some circumstances. The goal is to make your clients feel that they've done a good thing, while also keeping your business in their minds so that they'll provide referrals and work with you again in the future. Also make sure to keep their information and store in for your email marketing.
If they have left negative feedback then respond immediately, both on the site and personally. Either through picking up the phone or email. You should never ignore negative feedback, and if the review is legitimate then always try to resolve directly to the customer.
If they have not left any feedback, send them an email that you are checking in and only give them the option to leave feedback on your website. Make sure you follow up email is promptly sent out and that you personalize the email .Something like this:
Dear Homeowner,
We really enjoyed working on your home on (insert project description). As a professional contractor we are always looking for ways to better our company and service. If you can take a few seconds and provide feedback. You can do so by going to: http://www.website.com/feedback
It takes no time at all to give your feedback and not only will it help our company, it will also help other customers who may be interested in our services.
Thanks Again,
Your Contractor
Set Up Alerts
GOOGLE ALERTS: - Set up a Google alert for your company's name, your main service + town and subscribe to this alert at least once a day – which will send you an email when it happens. Google alerts allow you to monitor the web for specific topics or keywords and you should be notified when your company name is mentioned. Always include misspellings, alternate names, etc into the Google alerts so that you catch everything.
DON'T MAKE YOUR OWN REVIEWS! - Google can often tell when a review is not genuine based on the IP address (physical location) and whether the user's account is frequently used or commonly reviews other businesses. If you set up an account just to make a review and then never do anything with the account it sends signals to Google that you could be a spammer and will most likely delete the review.
So get started today by getting your feedback cards from Footbridge Media and make sure that all of your social listings are ready to receive reviews.

About Aaron O'Hanlon
Aaron O'Hanlon is the CEO and Co-Founder of Footbridge Media, a digital marketing agency, specializing in the contracting industry. It is his mission to create awareness of marketing online to the home improvement industry and to educate, inform, and assist contractors in taking over their own online presence.