Five Things You Can Do TODAY to Improve Your Local Map Pack Optimization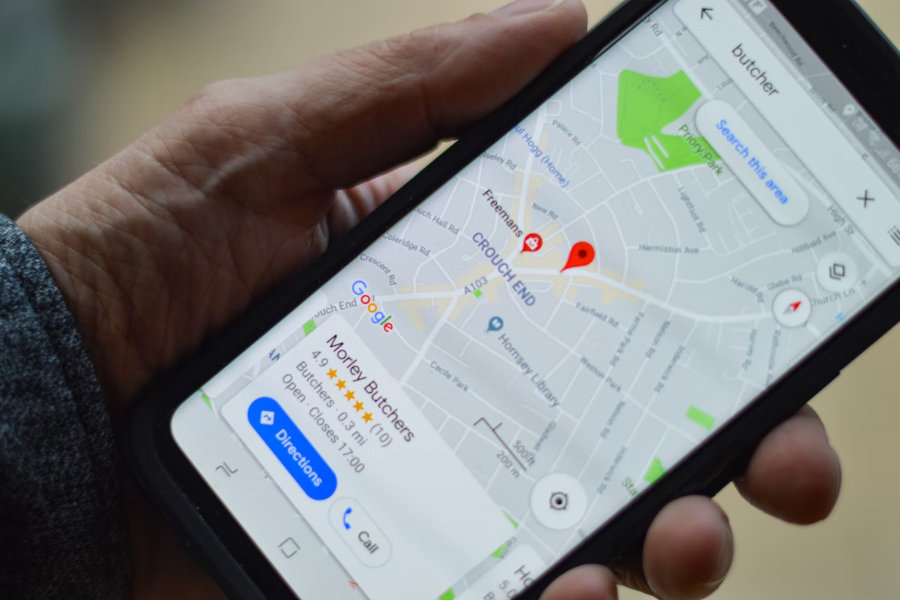 Chris Lonergan
March 15, 2018
Google My Business has become a very complicated thing. Once just a simple business listing, it has evolved to have its own set of tools that you can use to promote your business. Local Map Pack optimization is an industry in and of itself. There are lots of long-game and short-game tactics that can positively affect listing relevancy and visibility.
Let's go over five things you can do today to improve your local map pack optimization.
Google Posts: A Case Study on Ranking Impact
One relatively new tool is "Google Posts" – the ability to leave what looks like a social media status update on your Google map listing.
In November of 2017, Joy Hawkins posted a case study to determine if Google Posts impact ranking – and her findings suggested that Google Posts can produce a mild impact on the ranking of your map listing. She did note that "tests were purposely done in non-competitive industries, so it might not be enough to produce movement in some scenarios".
It would make sense that Google would consider "Google Posts" as improving the relevancy of your listing if you are sharing information or links relevant to your industry.
Just like everything else in the world of optimization, seeing results can take a while and your mileage may vary, but if you already have a staff member in your office taking care of your social media posts – it probably wouldn't hurt to have them add a Google Post once a week as well.
Google Question & Answer (Google Q&A): Create Traffic
We talked about creating content and Google Q&A before, and the story continues here with what we can assume is a similar story to the Google Posts case study. It is early in the Google Questions and Answers game and – to date – I haven't seen a case study to back up any claims.
However, some folks – including Miriam Ellis at Moz and myself – speculate that over time Google Q&A content and activity will be seen as contributing to your listing relevance and prominence, which in turn translates to improved listing placement.
Be the Best: High Quality Reviews on Google
Most people are aware that they can search for common terms like "plumber" or "electrician" on Google and the search engine results page will kick back the map pack based on relevance and prominence, usually with an emphasis on distance (the searcher's location to the business location).
You can also add modifiers to your search and get different results. If you search for "best plumber" or "best electrician" – your Google map pack listings will specifically return back only listings with a 4.0 star rating or higher. This means that, if a user searches this way – your high quality reviews may get you seen before someone who is physically closer to the searcher if that competing business has a low quality reviews.
Being the best in your industry with positive Google review activity can give you that edge.
The Right Time: Accurate Google My Business Operating Hours
Some service providers find themselves out at 2 in the morning fixing broken pipes and completing emergency furnace repairs. More often than not, those customers aren't going to shop around – they want their fix now. They just want the first 24 hour service they can get a hold of to come out and remedy the situation.
Similar to the "best" modifier, you can also search for "24 hour plumber" or "24/7 electrician" and your Map Listing results will only show companies that offer 24 hour services according to their listing.
Keyword Dense Reviews: Featured Content in the Map Pack
While you cannot dictate what your clients will enter in the review field, the more reviews to earn – the higher the chance that some of that review text will accidentally be keyword or content rich.
If you type in other keywords like "fast" or "emergency" (or even industry specific terms like "sink installation") AND if some of your reviews have those words included – those reviews pop up along with your listing. In some instances I've seen companies that otherwise haven't showed up in the 3-pack previously have better placement because of that review snippet.
Take Action to Improve Your Local Map Pack Performance Today
Unless some other recommendations we make to build your optimization and contractor marketing presence, you can take action today and work on all five of the suggestions!

About Chris Lonergan
Chris Lonergan is the President of Footbridge Media. With a background in web design, print design, and online marketing, Chris is focused on providing quality marketing and business solutions in the construction and service industries - helping small business owners to more efficiently manage their company and grow their operations.