Give Your Clients a Reason to Shop With You on Black Friday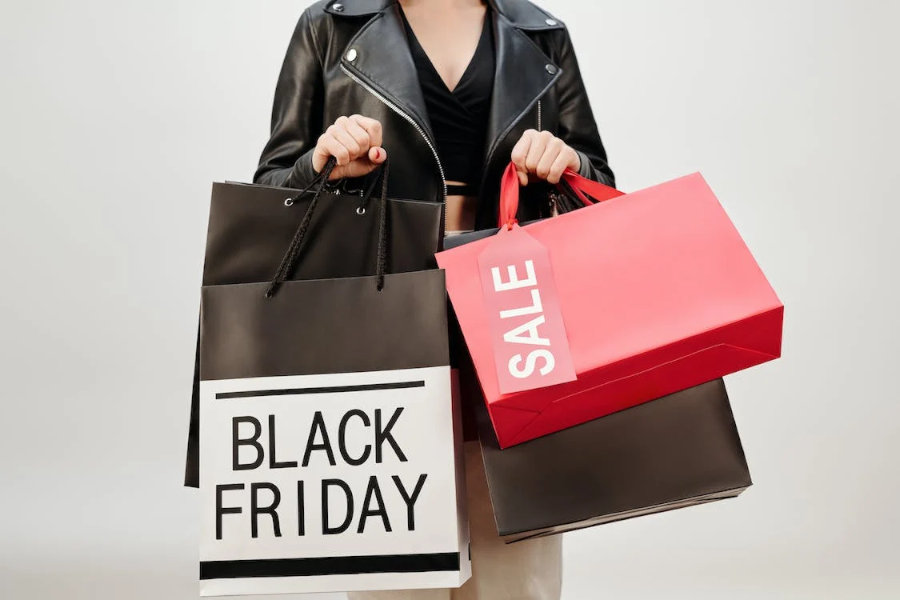 Aaron O'Hanlon
November 14, 2016
Black Friday is quickly approaching, and people everywhere will be going into a shopping frenzy. Take a hint from the biggest retail marketing day of the year by providing your clients with some Black Friday specials.
As soon as Thanksgiving Day is over, many people are looking forward to the winter holiday season. This also means they're looking to spend money on gifts, decorations, and more. In fact, between 30-40% of annual retail sales occur between Black Friday and Christmas. With everyone spend-happy, why not use this time period to your advantage?
Utilize Black Friday in Your Contractor Marketing Strategy
While contractors may not be the first place people turn to when they have Christmas presents on the brain, you can still make it worth their while to "shop" with you. You just have to think about the services your company offers in a different way. During the holidays, present them to your client base as worthy "gifts" for their loved ones or offer service "bundles." For example, our landscapers and roofers could promote a gutter cleaning as "a gift for dad" to save him from the trouble this holiday season while he's busy putting up Christmas lights and plastic reindeer.
One of the easiest ways to drum up business for your company during the holiday season is to offer specials. Even if your service special or product discount isn't on anyone's wishlist, it can still seem appealing to people already in the shopping mindset.
You don't have to heavily cut prices, either – just the illusion of a good bargain is enough for some people. Retail stores do it all the time with Buy One Get One specials, spending minimums for free shipping, and more. While we don't encourage you to trick your clients with inflated pricing, we to encourage you to use specials during this season to promote your services.
Here's how you can use the idea of Black Friday sales with your contractor services:
Come up with a discounted service or promotional coupon to offer your clients during the holiday season
Be sure to put a time limit on your special – the sense of "urgency" is part of what helps drive sales
Post the special on your website and social media accounts
Create a direct mail version of your special and send it out to your customer base
Create Black Friday Specials & Holiday Deals for Your Clients
For many of our clients, any time the seasons change is a good time to offer some type of service special. For example, our HVAC contractors benefit from offering seasonal tune-up services during the Spring and Fall months when they can really promote the advantages of heating and air conditioning maintenance. Likewise, "Spring Cleaning" time offers a perfect opportunity for our contractors that offer interior and exterior cleaning services when the concept is in the forefront of people's minds.
While these times are good for specific contractors, most contractor service companies can utilize the holiday season to their advantage. So consider coming up with a promotional savings or discounted service you can offer during the holidays.
Need help promoting your Black Friday or holiday specials? Give us a call! Our team here at Footbridge Media can help you with promoting your special on your website, social media, and email marketing. We also offer print media to help you with any direct mail marketing you have in mind to get the word out about your holiday specials to your clients. So be sure to look into our additional services to help you really take advantage of the holiday season this year for your marketing goals.
How We Can Help with Your Black Friday & Holiday Marketing
Direct Print Marketing – let us create postcards, flyers, and more to send out your specials.
Social Media Marketing – we'll help you get the word out about your holiday specials to your clients on social media platforms including Facebook and Twitter
Email Marketing – great for holidays and any other time of the year! We'll help you send out monthly emails to help you cost effectively market to your customer base.
Contractor Marketing – keep us informed of your latest specials, promotions, and individual project posts so we can update your website and keep it fresh with new content.

About Aaron O'Hanlon
Aaron O'Hanlon is the CEO and Co-Founder of Footbridge Media, a digital marketing agency, specializing in the contracting industry. It is his mission to create awareness of marketing online to the home improvement industry and to educate, inform, and assist contractors in taking over their own online presence.