How EDDM Postcards Can Grow Your Business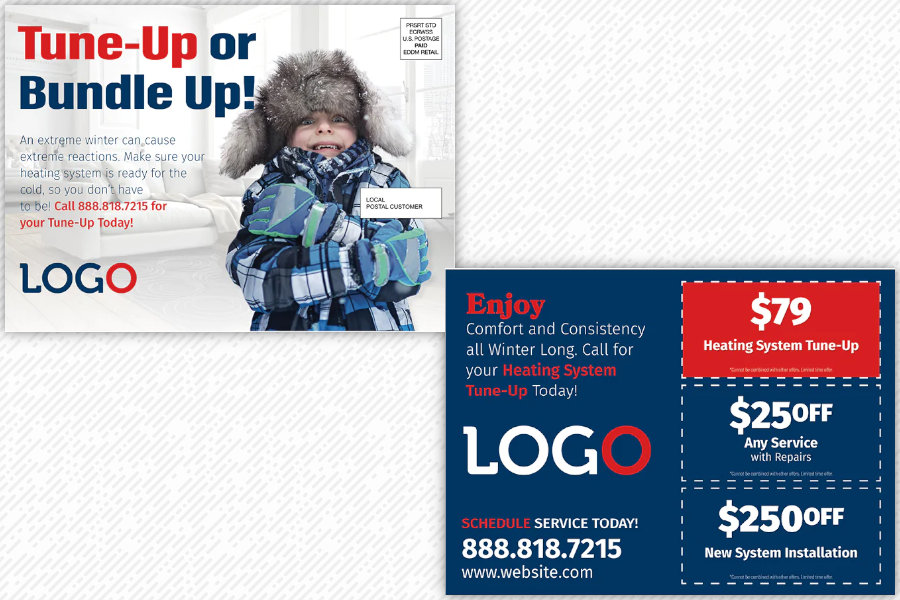 Footbridge Media
May 24, 2018
If you have looked into direct mail marketing at all then you have probably heard of EDDM (Every Door Direct Mail) Marketing. Let's talk about how EDDM postcards can grow your business by reviewing some things you may not know about it and how it can help you reach your number one contractor marketing goal... more business.
EDDM vs Direct Mail
With direct mail marketing you usually have a list of addresses that you have collected from previous customers or generated through a sign up of some sort. You design a postcard with a sale or promotion on it and then have those postcards mailed to those specific customers. Footbridge Marketing will custom design these cards as part of the package included in their postcard pricing.
With EDDM you do not need to select the customers, you select a geographic area such as a high-end neighborhood where you feel your services are needed. You take that same postcard and it is dropped into every mailbox on a given route.
Reaching Customers in New Markets
If your business has recently opened a new location, whether it is on the other side of town or in a new city, it can be very beneficial for you to run an EDDM campaign in the area surrounding the new location. This lets potential customers know about your company and what services you offer that they may be needing in the near future.
Well Worth the Cost Per Person Reached
EDDM marketing's popularity is mostly contributed to the low cost and wide reach that it offers. With FootbridgeMarketing.com's full service EDDM postcards – you can get in front of thousands households and businesses for as low as $.27 per card. You can target a 5-mile radius around a target zip code or select the USPS mailing routes individually, so you can determine which households are the best ones to target.
No Need for a Mailing List
With all other direct mail marketing campaigns you have to provide your own list of addresses to be mailed to. Some people build their own over time and others purchase lists through a 3rd party for a specific amount of money. With EDDM you skip that step all together, saving you time and money.
People Still Check Their Mail Everyday
Experts have long been saying that traditional mail marketing is going to die but it isn't. When you get home from work in the afternoon odds are, if your like me, you pull into your driveway get out of the car and check the mailbox before walking into your house. Then sit down and go through that mail before preparing dinner. That's because it is a routine, just like changing the channel on the TV when a commercial comes on. EDDM is one of the best ways to get in front of your target market and let them know you are here.
If you are ready to grow your business and tell the world you are ready to serve them, then get in touch with Footbridge Marketing and let them get your next EDDM campaign started today!

About Footbridge Media
Since 2004, Footbridge Media has worked exclusively with contractors just like you to help them achieve their goals. Your success is our business.