How Efficient Contractor Communication Can Improve Your Customer Experience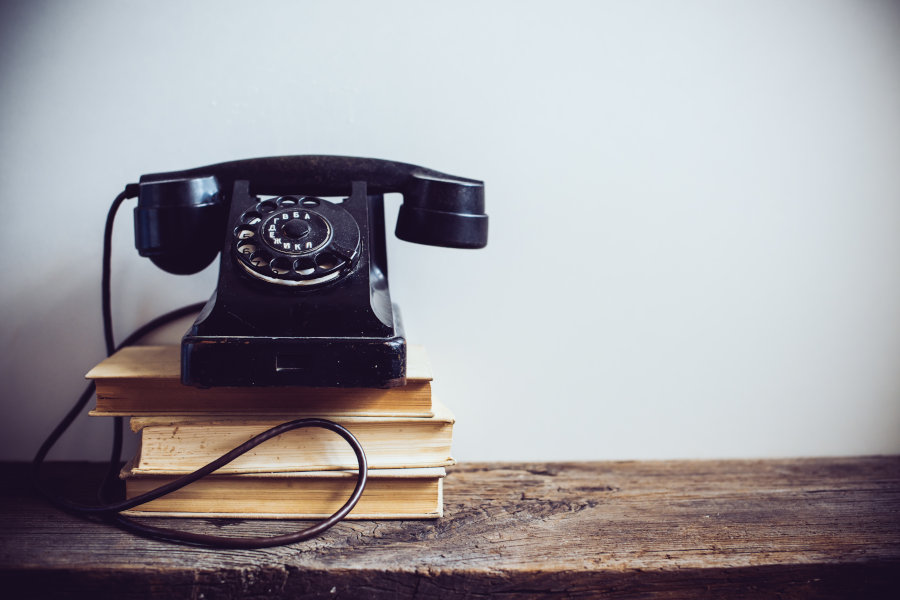 Chris Lonergan
August 30, 2018
Sometimes our suggestions for contractor marketing and strategy are developed over the course of a few weeks, requiring research and prep time to deliver a good piece of content.
And sometimes, they just happen.
We talk a lot about "putting yourself in the shoes of your customers"... well, this past week I got to do that for you. I was lucky enough to find myself in need of plumbing repair service on a Sunday. So in a combination of theoretical and tried-and-true advice, let's talk about how efficient contractor communication can build a positive customer experience.
Make Sure Your Sales Pitch is Accurate
Because I work in the industry, I'm always torn about which contractor to select - do I go from the map pack or the top ten links of the SERP? Because I knew that I needed a plumber on a weekend, I opted for the plumber from the first map listing who specifically noted 24/7 service in Google My Business.
I fully anticipate getting an answering service on a weekend, but what I didn't expect was for the plumbing company to not want my money.
We are not providing emergency plumbing service at this time unless this is for new construction or if you are a previous customer calling about repeat business.
While it makes sense to want to take good care of your existing customer base, one should also make it a priority to grow your customer base. At the very least, if you've taken the time to optimize your online presence to get that #1 spot, don't waste your efforts. Partner with another service provider and refer those leads over – it makes the customer happy to at least have service scheduled without having to find another company.
The Takeaway: Make sure your Google My Business and marketing message is accurate to avoid upsetting the general public (or at least to not waste their time).
Provide Clear Turnaround Time Information
The remaining 2 plumbers in the map pack didn't offer 24 hour services, so I found myself calling the first plumber in the body of the search engine results page. I spoke directly with someone who either actually worked for the plumbing company or who otherwise was an excellent answering service – and was given an approximation for how long it would take for the plumber on call to get in contact with me as he was at another job.
Because of the clear estimate of time provided, I was able to go about my day without sitting around waiting for the phone to ring.
The Takeaway: Providing clear turnaround times helps to ease a worried customer's mind
Regular Communication is Key
I spoke to the plumber twice before he actually arrived at my house. The first call was to notify me that he received the service request and to let me know I was second in the queue for service. He then walked me through the pricing structure for their weekend rates and asked basic diagnostic questions. The second call was to secure my actual appointment time.
Again, because the communication was clear and well planned, I was a little less upset about having to call a plumber on a weekend.
The Takeaway: Regular, ongoing communication is important to keeping a waiting customer informed.
Conversation is Education
Once the plumber arrived (exactly at his established appointment time!) he properly introduced himself. We reviewed his diagnosis for what he thought the root of the issue was based on his observations and he promptly fixed the problem. He was polite and friendly – which goes a long way when you're entering the household of someone who isn't looking forward to taking out their wallet. When the transaction was completed, he gave me a business card with his name printed on the back and finished our conversation by asking for an online review.
The Takeaway: Your customers are people, too. Have a simple, polite conversation before getting the work started to build rapport and create a service experience. And ask for the review!
---
While I wasn't specifically looking forward to paying for weekend hours for a plumber, the efficient contractor communication help to make things easier to deal with and greatly improved my customer service experience. Take some time to review how your business communicates with customers. Whether you have a front office staff or technicians speaking directly with your clients, they should all have the training necessary to put your customers at ease and create positive experiences with strong core communication skills.

About Chris Lonergan
Chris Lonergan is the President of Footbridge Media. With a background in web design, print design, and online marketing, Chris is focused on providing quality marketing and business solutions in the construction and service industries - helping small business owners to more efficiently manage their company and grow their operations.