How Smart Technology Can Affect Contractor Leads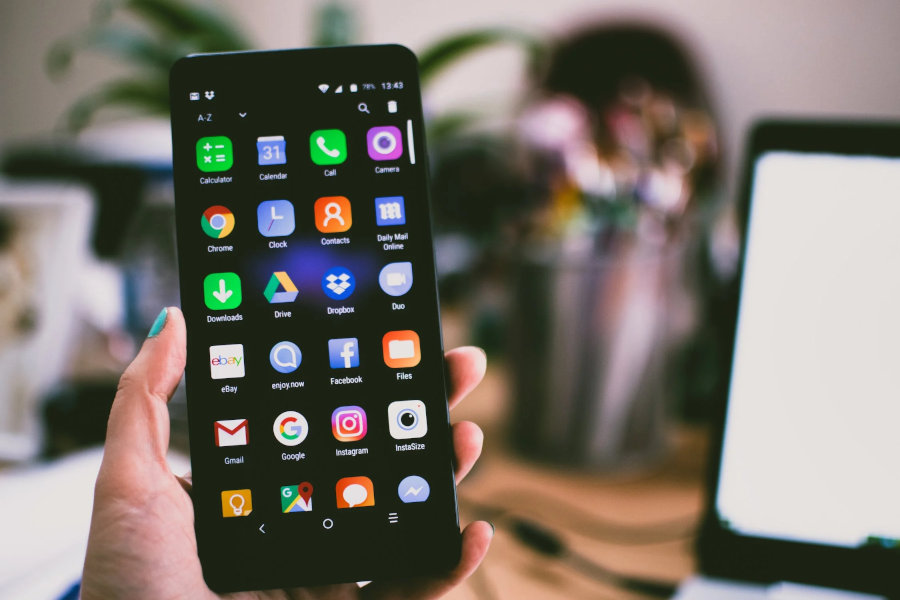 Chris Lonergan
February 20, 2020
As time marches on, technology continues to grow larger and smarter than ever before. Let's take some time to talk about a few "smart" products that are increasingly commonplace and how they can impact your leads and your business.
Smartphones, Smart Speakers and AI Assistance – Using Voice Search To Find A Contractor
At this point, the majority of adults in the United States have a smartphone (81% of all US Adults according to 2019 Pew Research Information)
That means that 81% of all of your prospective clients have a smart assistant built into their phone that they can use to find a contractor – And not everyone uses their keyboard to type out their search queries. Aside from the smartphone in 81% of pockets, there has been a meteoric rise in smart speaker ownership.
In December 2019, it was estimated that 24% of adults in the United States have at least one smart speaker in their home (That's about 60 million speakers according to Edison Research)
So what happens when someone uses their smartphone or smart speaker when they search for a contractor?
How Amazon's Alexa Finds Contractors
Aside from company-specific skills, you can add like asking your device "Use HomeAdvisor To Find A Plumber" – Alexa relies on Yelp's information to provide suggestions for contractors. As a default, it provides you with the information prioritized by a combination of Yelp review rating and physical driving distance.
It shows you a list of those plumbers and allows you to the next step to interact with the contractor of your choosing.
How Apple's Siri Finds Contractors
Apple's Siri on phones provides you with a list of your contractors, but by default suggests that you contact the first contractor.
From there, you can tell Siri "No" and it will then prompt you to select the next contractor down the line. Siri also relies on Yelp to provide suggestions for contractors, also based on a balance of distance and Yelp rating. Interestingly, when Siri makes the recommendation, it gives you the distance "as the crow flies" – straight line measurements instead of driving distance.
In our tests at Footbridge Media, it didn't skew our results, but in larger metro areas with more contractor density, I could see that difference being a factor.
How Google Assistant Finds Contractors
Google Assistant breaks the mold here and does not use Yelp as the source for all things contractor. Google Assistant uses Google Local Services to provide suggestions for contractors.
The Google Assistant workflow is also a little more detailed. Depending on the type of contractor you ask for, it asks you to clarify the exact nature of your service needs and the physical location of the job. From there, it will ask if you want an immediate call from a contractor, or if you'd rather see a list.
If you opt for a list, the Assistant shows you Google Local Service Ads, including "Google Guaranteed" contractors and some "HomeAdvisor Screened" contractors. Previously "Porch Screened" was also a possible source, but it appears those have dropped off, at least in our very basic tests.
How I Can I Get in on This Smartphone and Smart Speaker Contractor Lead Action?
If you want in on leads as referred by Alexa and Siri, you have to have good standing with Yelp.
If you want in on leads from Google Assistant, get involved with Google Local Services.
The Footbridge Media Take – What You Need to Do
It doesn't matter if you hate Yelp. They remain a big player in the game, especially in major metros. We're not saying you have to pay them, it is just good to have an accurate Yelp listing (which is taken care of for you if you're a Footbridge Media client!) and pay attention to your reviews.
We've said it before and we'll say it again. If you can, get on Local Service Ads and get Google Guaranteed set up. We've had reports from some contractors who loved Google LSA's upon the initial rollout, but that as there gets to be more contractors enrolling in the program – the number of leads is dropping.
Even then, we still see Google LSA's as a point of interest for contractors to at least consider as a possible avenue for leads.
Smart Thermostats Can Self-Diagnose Potential HVAC Problems
The ever-popular Nest thermostat had recently started testing a new "HVAC Alerts" feature. With this option, the client can opt-in Nest and Google automatically use data from a thermostat to identify potential equipment problems.
Basically, the system will track obvious data – like the exterior temperature and how long it takes for an AC system to cool the property over time. The system would take notice if it now takes longer than normal to cool the property – triggering a notification to the Nest user of a potential HVAC problem and even suggesting an HVAC professional to work with to resolve the situation.
How I Can I Get in on This Google Nest Lead Action?
This is a test program at this point, so I'd assume there isn't a flood of leads. Because of the limited scope of the test, Google Nest will suggest either contacting the "Nest Pro Installer" who originally set up the client's Nest equipment (information which is readily available in a Nest user's account settings) or to schedule an HVAC contractor via "Book A Pro through Handy" as linked through the Nest HVAC Alert itself.
The Footbridge Media Take on Google Nest "HVAC Alerts"
I don't know what the costs are associated with signing up to become a Nest Pro Installer, but assuming they are very low or no cost – that would be the only angle I would consider. Being a Nest Pro Installer may get your referral traffic from folks searching on Nest.com to find an installer and would be a foot in the door for the potential future of HVAC Alerts.
"Handy" is more for handyman types and less for HVAC experts. It's concerning that, via Handy, you can't even find HVAC pros for anything for AC related services aside from those related to Window AC unit installs and removal. Handy also isn't about lead sales.
Instead, you work on behalf of Handy and are provided an hourly rate to provide services. So, unless you are a handyman or really just starting out as a sole owner/operator – Handy doesn't look like a fit for most larger contractors.
For those who prefer to not work with Angie's List / HomeAdvisor, keep in mind that "Handy" is owned by the same parent company. If this program continues, I'd assume there would eventually be a transition from Handy to at least incorporate some Google Local Service Ads, to keep the leads in the family.

About Chris Lonergan
Chris Lonergan is the President of Footbridge Media. With a background in web design, print design, and online marketing, Chris is focused on providing quality marketing and business solutions in the construction and service industries - helping small business owners to more efficiently manage their company and grow their operations.