Is Blogging Important for Home Improvement Contractors?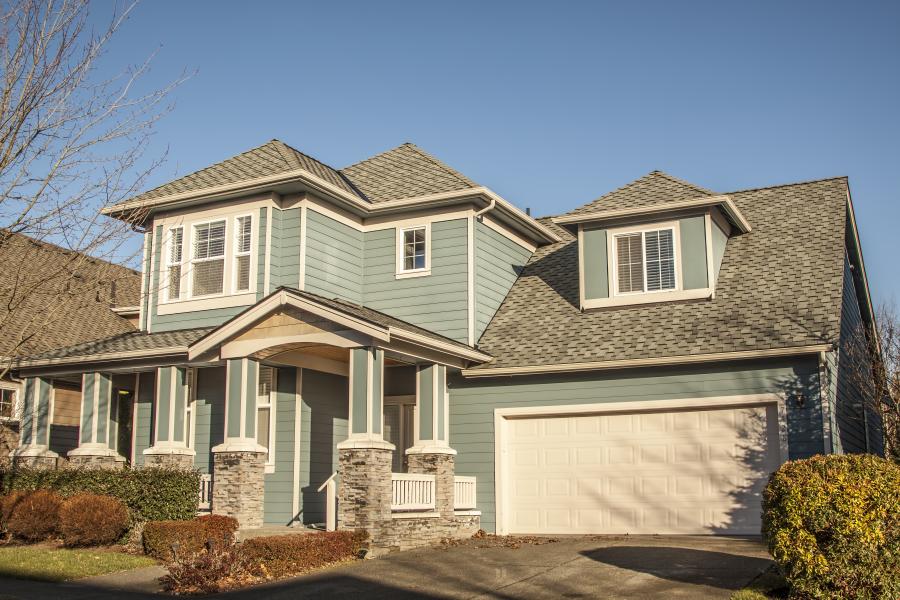 Footbridge Media
February 10, 2014
Home improvement contractors have a lot on their plates day to day. Between servicing existing customers, building new clientele, cultivating a referral base and many other aspects of growing a business, it's amazing there is still time for actual work. During those precious moments at the office, while catching up on paperwork, the conscientious contractor does his due diligence on the best strategies employed to obtain a steady inflow of projects. In that time you've all seen in mentioned, heard it talked about, this thing; Blogging. But that is an easy topic to set aside in the recesses of the mind for future enquiry. After all, you're a builder not a writer. Your hands craft wood and steel into shapes and functional improvements for homes, and they are full enough with that.
The problem is, you may be the best in the world at what you do, but if no one knows it, where is your business headed? Now you are thinking "I've got a website and even social media profiles which I am as active as I can be on. Is that not ENOUGH?"
The answer to that question is, it depends.
If you have a large enough budget to pay for multiple marketing avenues and more work than you can handle, you probably don't have time to consider blogging. And that's ok for you. However, if you are losing business to bigger operations and guys with lots of money in marketing, blogging may be your only alternative. Don't be intimidated by it though. You'll only be asked to talk about what you know.
The Benefits of Blogging
Blogging has undeniable benefits for anyone in any industry, however given the increased interest people have in home improvement, it is a particularly fertile ground for the contractor. People read blogs for one of two reasons; to be entertained, or to learn something. Cracking construction humor may work on some people, but it probably won't get your point across. However, offering people useful information that teaches them something has unique advantages.
It establishes you as an expert. As an expert people will take advice from you. They will listen to your recommendations, and by all means, hire you if you offer a service they need.
It increases traffic to your site. When people have questions and look to the web and find your answers, they also happen to find your website.
It gives your community a platform. One of the most effective ways to build a brand and a strong business is with a community. A blog gives your raving fans a place to interact with you and with each other.
It gives people a chance to get to know you. People do business with people, not faceless companies. Your blog gives your potential customers a chance to get to know you, which will dramatically increase their trust.
It gives you a place to show off. Nobody likes a braggart, but everyone wants to see examples of past work because it validates the fact that you are a professional. As a contractor you have the unique opportunity to be in an industry where people WANT you to show off your work. So on your blog, brag away.
How to Be Successful With Blogging
Your readers aren't looking for stimulating literature; they are just looking for information that will help them make good decisions. You know more about building and remodeling than they do, you know the ropes. Even if the subject matter isn't your particular expertise, you can suggest trustworthy vendors and help people not get taken advantage of.
Offer guidance. Some people had the benefit of a little handy-man training, and some are totally clueless. Either way people are bound to want to take on projects they have no idea where to begin. Give them a little guidance on how to go about it.
Make recommendations. As a professional, you know the way around home improvement projects. You know the good brands and the reliable vendors. Share this information with people, because often they could really use the help.
Show them. Not every home improvement will necessitate a contractor. Sometimes people can make simple alterations on their own that have a big impact. If you know of any, show them how. They will appreciate you taking the time to help them make their home a little better and when it comes time for them to give somebody money, it'll more likely be you.
You don't have to devote a ton of time to it. Just a few paragraphs on subjects you know all too well will do the trick. It will take a little while to build up your reader base and gather leads, but if you stick with it you will be amazed at your growth. And the best part is, blogging is free.

About Footbridge Media
Since 2004, Footbridge Media has worked exclusively with contractors just like you to help them achieve their goals. Your success is our business.