Is Your Contractor Marketing Plan Up-to-Date?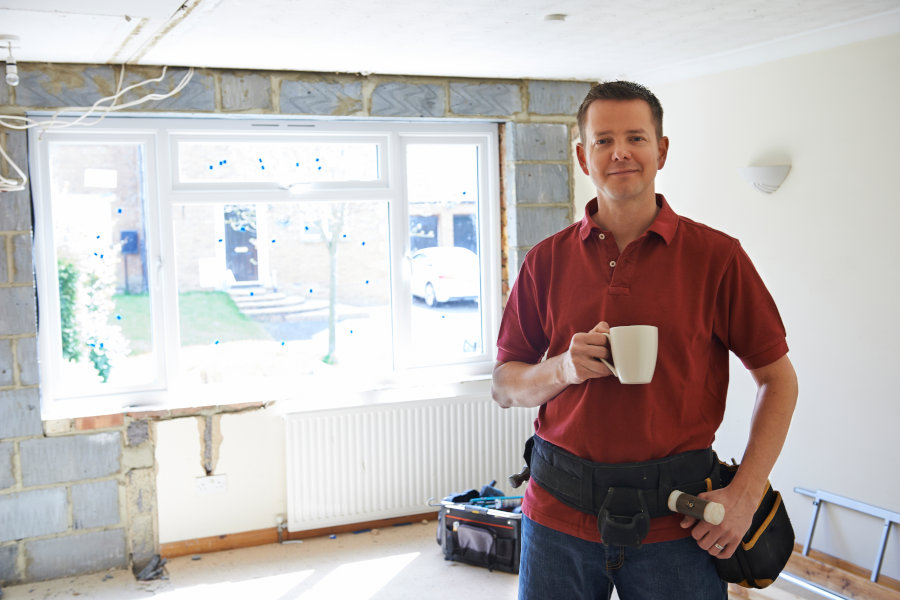 Footbridge Media
December 12, 2022
When a year is coming to a close, it is time to look back on what you have done marketing wise and plan for the next year. Before looking forward to the next year, do a complete evaluation of your contractor marketing spend to determine what has worked and what hasn't. Some important things to look back in regards to your marketing and success rate:
How much did you spend in marketing dollars?
How many leads were generated?
How many reviews have you received?
How much new content has been added to your website?
When determining these numbers it is beneficial to come up with your average lead cost, as well as your average review based on the number of jobs you completed. With a solid review management system you should receive reviews/feedback from 50% of the jobs you completed.
Once you have that information it is best to change what is not working and focusing on marketing ideas that do. Our contractor marketing ideas below are all great ways to make sure your home services and contractor business can grow in the next year.
Active Social Media Engagement
As of 2022, the number of people using social media is over 4.48 billion worldwide, with the average user accessing 6.6 social media platforms on a monthly basis. Popular platforms like Facebook have over 65.86% of their monthly users logging in to use social media daily. There should be no reason that you are not active on social media.
Today, there is massive transparency in social living. There is no more blurred line between personal and business. There is a possibility that whatever you say and do online can be saved and re-shared without your permission – no matter where you say it. Every online interaction is documented for the world to see – so it is wise to make sure you look good.
Contractor marketing statistics show how personalized photos on your website and social media accounts increase conversions by 250% compared to stock photos.
Show that you value your clients, both in person and on social media, by engaging with their comments, questions, and thoughts. Mention clients by name to make them feel more "at home" on your social media pages. Asking questions to your followers is one of the ways to engage them and provide your "expert advice". Regardless if it is product/service you provide, your expertise is beneficial to all homeowners. When it comes to your contractor marketing social media plan the follow tips should be followed:
Display Your Work – As Footbridge Media always is pushing individual project posts, share with your followers all of your recent work. Just remember, when doing so please, please use high quality photos. If your photos look unprofessional, how are your clients going to view your company? Contractor marketing statistics show how personalized photos on your website and social media accounts increase conversions by 250% compared to stock photos. Customers want to see authentic images of your projects, your team and the products you offer instead of a picture of an actor holding some repair tools. Genuine images evoke trust and credibility and can make prospects more comfortable taking the next step.
Ask Questions – People love to talk about themselves. Give them the opportunity and they will build your own social media presence. Simply ask questions that people will respond to. You can even ask them to provide feedback to your company or any industry related question and people most likely will respond.
Keep Things Local – You are not speaking to the entire internet. You are talking to people in your town and the areas that you service. Since you're focusing on providing the best in home improvement in specific locations, post about things happening locally. Update your followers on recent events and activities happening in the area
Customer Service – Customer service is not all about handing negative reviews, and often customers will be very happy with the service they receive. Your customers need your company to use social media to serve them, to educate them about home improvement and be there for their questions. If you are not there, someone else will be.
Have A Unified Theme And Voice – Part of social media is determining how your company and your brand will present itself. Visually, your social media accounts should have a unified theme – with profile art, cover art, and colors that match your branding. The tone of your posts (how you write and refer to yourself as a company) should also follow suit.
The bottom line is social media is a must for the modern contractor. If your goal is to build a foundation on solid business principles, providing quality craftsmanship to the welcoming masses that helps secure your family's financial future, then social media engagement is a necessary step in the contractor marketing process.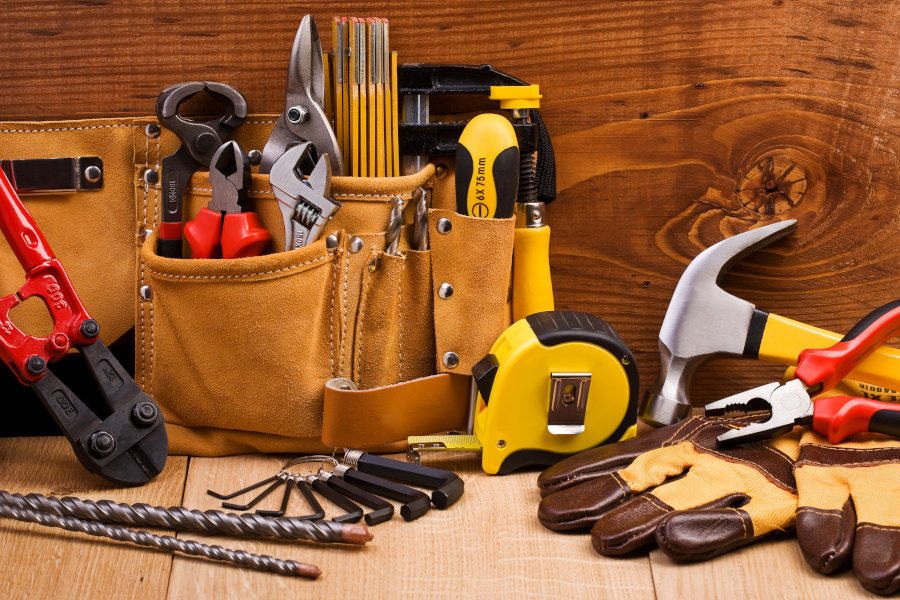 Commitment to Customer Service – Referral Marketing
"Word of Mouth" is the highest form of lead generation with contractors marketing today. If you ask any home service or construction company they will state that "word of mouth" is there best form of lead generation. Some quick ideas on creating more "word of mouth" and referral marketing leads include:
Maintain Communication – In general, any steps you can take to simplify your work processes at an acceptable cost frees you up for taking care of more customers and develop your business. Ongoing client communication is an excellent opportunity for you to get your feet wet with streamlining your business operations. Even though your past clients may not have an immediate need for recurring service, that captured information can be used to draw out additional referrals.
Contacting past clients individually would be incredibly time intensive. Chances are you wouldn't get a great open rate to emails or phone answer rates for all the wasted cold emails and calls you'd have to make to reach out to those people regularly. That's where email marketing shines. So long as you have confirmed with your client base that you can safely send marketing materials their way, a monthly email newsletter helps keep that top-of-mind-awareness.
Teach Them Something – You Are the Pro – Everyone wants to look smart, so make sure you educate your clients on every aspect of what you are doing during a project. Write blog posts, articles, newsletters about small home improvement projects. Provide clients with hand outs of the difference between certain products that they may be deciding on. Nothing instills confidence in homeowners like knowing that the contractor that they're doing business with is a professional in their field.
Treat Everyone The Same – with a great deal of respect and courtesy. And this does not have to be just for clients. Treat vendors, suppliers and employees the way you'd want to be treated. It's not just your clients that spread the word about your home service business, it's everyone you deal with.
Reward Them ‐ When a referral becomes a client, immediately send a thank you. A card; fine wine; dinner out. Let them know how much you appreciate the referral. Public recognition to someone helps not only to reward referrals but increase that there will be more.
Reach Out To Past Clients – Whether you use social media, email newsletters, or even just your phone – take some time to reach out to your old clients to thank them for their previous business and remind them that you're around to help them or their friends and family. You've spent so much time, money, and effort to build up that client list – it is awfully wasteful to not stay in touch after the job is done.
Email Marketing Engages With Your Customers Every Month
Connect with your customers, power your referral programs, and maintain top-of-mind awareness for future business.
Your Google Business Profile (New GMB)
This year Google renamed the Google My Business Profile to Google Business Profile. And with the collapse of Google + a couple of years ago and the surge in Local Service Ads, the new Google Business Profile may be a combination of social media and actual digital marketing.
Your GBP should not be ignored. Some things you need to stay on top of when managing your Google business profile.
The more reviews you have on your Google Business Profile listing, the better chance of you reaching the new 3-pack.
GBP Posts – Posts provide an opportunity to showcase special offers, successful projects, seasonal promotions, and emergency updates. Studies show that consumers respond to the visual element of posts, making them an appealing marketing trend for heating and cooling companies.
Get More Reviews – The more reviews you have on your Google Business Profile listing, the better chance of you reaching the new 3-pack. Every customer you have serviced and after every project you complete request you should ask for a testimonial/review. Getting feedback from customers is very important not just in regards to your Google Business profile listing, but in marketing in general.
The best solution is to simply create a link to your review management systems for customers and either email it to them or create a REVIEW CARD that you hand out to every customer.
The Importance of NAP – It seems like every day I have this conversation with a home improvement contractor. When it comes to NAP (Name, Address, Phone) , it is vital that your business information is consistent across the internet and your website, including ALL listings. It does not matter if you do not serve people at your address. Google looks at the NAP to ensure that the information is correct to help determine if your business is credible. You can read more at NAP, Credibility, and Ranking: About Offsite NAP Optimization
Implement a PPC Program
When it comes to pay-per click there are two platforms that you should look at which has a high return on investment. Google Adwords and Facebook Ads.
Google Ads provides the most direct and targeted form of marketing available. As a home services contractor focused on serving your local area, you'll want to spend money marketing only to homeowners and businesses in your service area. You can choose to only show your ads in specific counties, towns, and zip codes. You can also adjust your ads immediately. A storm comes in, and you need to increase your leads for storm damage, done. Heading on vacation, you can turn it off. It is that simple.
When managed properly, Google Ads can provide a high return on investment.
Google Ads provide a high return on investment. Through Google Ads tools and using analytics, you can tweak your ad copy to make sure you are getting the most bang for your buck. This also helps with identifying money getting burned off from low key phrases and helps identify issues with the ads landing page. Using all the available tools together will get you a better return on your investment.
Google Ads represents about 95% of their revenues, and for the past few years, the search result pages has changed so that more and more above-the-fold real estate is given to Google Ads rather than organic results.
Are Google Ads Right For You?
With the right budget & management, Google Ads can boost your business.
Because of the amount of space now being given to paid advertisements, if you have ranked well organically, you are now losing leads to Google Ads. But if you engage in PPC, it's not all bad! It's an opportunity for you to get your message high up on the page in a highly clickable way. Leading to more leads for your company. Of course Footbridge Media can handle all of your Google Ads needs.
You Should Also Consider Facebook Ads
Although you may be skeptical to include Facebook Ads for your contractor's digital marketing strategy, there are several benefits to consider. A primary benefit is the ability to define your target audience so clearly. You don't have to target all 256 million users. Instead, look at your buyer personas or current best customers. Create a lookalike audience who will be receptive to your message and services. Facebook's data can help inform and guide your ad to those that have shown interest in similar products. If you feel the need to start small, perhaps focusing on a certain area or demographic as a test, you can do so easily.
The Analytics tool is extremely effective. You can quickly see how successful your campaign was and determine if it's worth repeating or in need of tweaking. By using these insights your campaigns, and their reach, are extremely scalable. Once you know how your test campaign performed, you can quickly apply the lessons learned. Digital ads are much easier to update than a traditional commercial.
In terms of ROI, you can generally expect a 10% conversion rate for ads categorized as Consumer Services. In terms of Home Improvement, Conversion Rates (defined as campaign goal fulfillment) are 6.56%, Click-Thru-Rates are just below the average at 0.7%, and Cost-Per-Click is an average $2.93. While every budget is different, when it comes to Facebook Ads, a little can go a long way.
Three Popular Types of Facebook Ads
Single Image Ad – Just as it sounds, this ad has space for one image or graphic and some copy. You can link to a webpage. Simple and effective. Extremely recognizable and easy to customize.
Carousel Ads – Still very image focused, but allow for up to 10 images. These have quickly become popular as the multiple images can be used in a variety of ways. You can highlight a service on each page, feature before-and-after, or even create a storyboard style campaign.
Lead Ads – Mobile specific ads that typically feature an offer or promotion in exchange for information. Lead ads are the new kid on the block in terms of Facebook Ads options. They feature an easy to fill form, pre-populated with information from their profile. Forms can be customized with questions. We recommend using as few questions as needed to qualify and capture contact information. Information gathered can also be synced with your CRM for easy management.
Market Around Every Job
Whether it is door hangers, flyers, or yard signs – you should make the effort to advertise to the communities that you're already working it. Once you finish up with a job, spend a few minutes to canvass the neighborhood with some print marketing pieces that specifically identify that you're already in the area helping out the neighbors.
EDDM – or Every Door Direct Mail – is a low cost method to get into every mailbox of a specific neighborhood and mailing route
Whether you're a landscaper or pressure washer looking to minimize drive time between jobs or an electrician or HVAC working in an older developed community that you know will need more immediate equipment care – it just makes sense to get more jobs in one physical area whenever possible.
Every Door Direct Mail – EDDM postcards for contractors is the modern day equivalent to highly targeted door-to-door canvassing. Instead of paying your employees to walk the neighborhoods or beating the pavement yourself, EDDM – or Every Door Direct Mail – is a low cost method to get into every mailbox of a specific neighborhood and mailing route. The USPS web site allows you to select specific areas within zip codes or rural routes at roughly 1/2 the price of a regular first class postcard. This allows you to hyperfocus your marketing efforts into areas with highly desirable clients that may particularly need your services.
Doorhangers – You can use doorhangers, flyers, or simply knock on doors to introduce yourself to the neighbors when you're working on the street. If you're there on a job site for an extended period of time, you could always lead with the "Please pardon the noise and our vehicles" angle during your introduction, leaving a business card or flyer before you go. A few steps down the block may help you to meet your next customer.
Yard Signs – A good solid yard sign that is double sided with a concrete message can benefit neighbors on what you do. Keep them simple with service, phone number and website address. And post them around job sites, major streets as well as anywhere else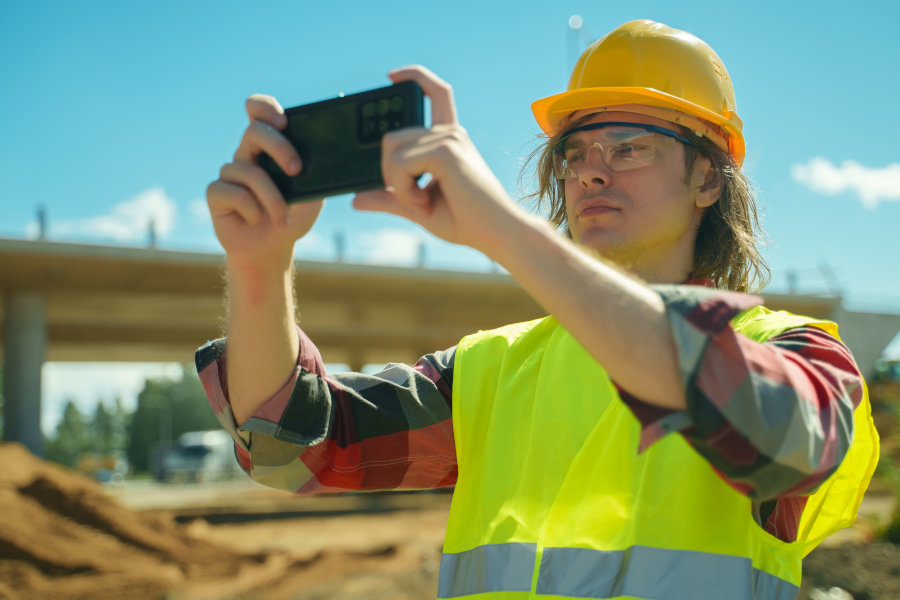 Video Marketing
According to Reel In Reel, on average, video content accounts for 68% of total internet traffic. This is impressive considering the percentage was just at 9% in 2006 and 15% in 2008. Additionally, 71% of businesses are investing in video marketing as their future growth platform in 2023. Are you looking to be in the 71% investing in video content? Here are a few bonus tips to get you started!
Technologically, video marketing is getting easier to manage yourself – just about any smartphone will be an okay baseline video camera for sharing quick videos online.
Technically, there is a lot that goes into high-quality video productions. Composition, lighting, audio, content planning, captions preparation – there is a good amount of behind the scenes work that must be done to make a basic video that looks good.
That's where real-time video (like Facebook Live) can be a major win. In this instance, it is absolutely acceptable to use your smartphone – aside from major productions, this is the most common way to "go live" on Facebook. This type of video content on social media doesn't have the same expectations of a "finished" video – it may not have the best lighting or audio quality, but that's to be expected with a simple smartphone as your main camera.
Once you get past the stage fright, live video can really pay off. You can show off your office, a particular install, or host a simple Q&A for your customers to help establish yourself as a expert in your industry. Chances are you'll get more engagement for your efforts.
As we discussed in social media, creating a YouTube channel can be beneficial on showcasing your work and your company but can also help with the optimization of your website and digital presence.
Your Website
When it comes to a complete digital presence, your website should be your main focus where all other digital channels direct to.
If you are a member of Footbridge Media's core contractor marketing program, then you should already be utilizing our review management system, as well as our Individual Project posts. Listed below are the main things you should be doing with your website.
Be Personal – Make sure that you have your own story, photos of team members. Your website should reflect your company and brand. Also having a personal chat bot on the site will help with people who want interaction or answers immediately.
Create A List of Problems – As a home service and contractor company your website should have a complete list of problems that highlight on why they are there. Common issues that many homeowners may not know. Make sure to build up on your FAQ page. Your website should educate people how to recognize what their problems and challenges actually are. And you providing a service should be able to provide quick answers on what they need to know.
Focus On Mobile Optimization – Your customers are more likely to be searching for your services on a phone or tablet then they are on a desktop. Google also has incorporated that into their algorithm, so make sure that your site is built not only responsively but having a mobile-first optimization plan.
Increase Your Project Posts – It is not just the fact that you display your projects with photos and a one sentence description and a review. You should expand on each project and be more story driven. Explain everything in regards to the customer's experience, the issues and problems and how your company solved them.

About Footbridge Media
Since 2004, Footbridge Media has worked exclusively with contractors just like you to help them achieve their goals. Your success is our business.