Mobile Marketing in the Construction Industry: Reaching Clients on the Go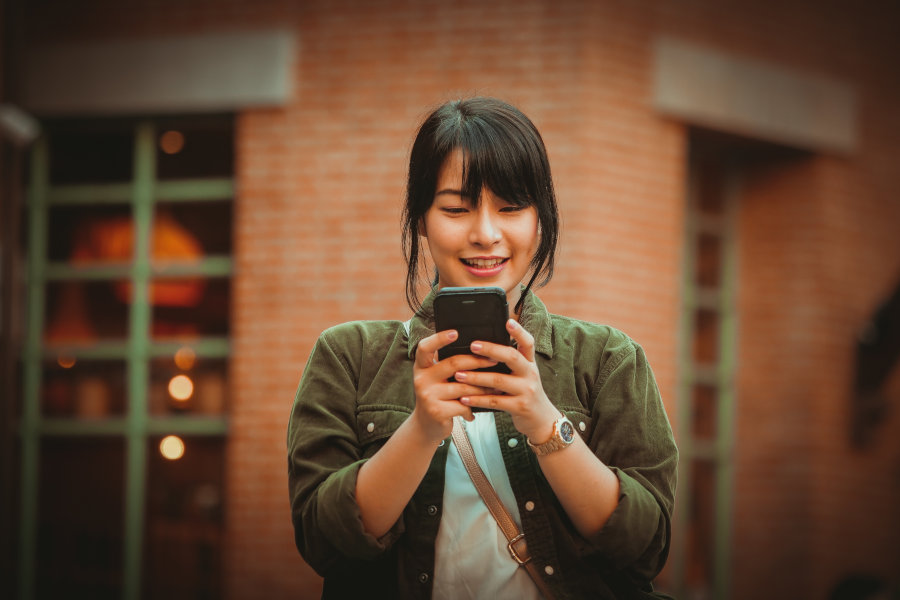 Footbridge Media
August 9, 2023
In the contemporary business landscape, the construction industry stands at the nexus of innovation and growth, propelled forward by the inexorable force of mobile marketing. Mobile technology has revolutionized the way businesses engage with their target audience, and the construction sector is no exception.
In an era characterized by rapid digital transformation, leveraging mobile contractor marketing strategies has transcended mere choice to become an indispensable tool for construction enterprises striving to enhance brand visibility, drive customer engagement, and optimize operational efficiency.
Smartphones, Tablets, And Mobile Devices Are Everywhere
In the competitive arena of the construction industry, differentiation and branding are pivotal for sustained success. Mobile marketing's prowess in delivering targeted messages to a segmented audience permits construction companies to position themselves strategically, highlighting their unique value propositions and competitive advantages.
The Rise of Mobile Usage in the Construction Industry
Over the past decade, mobile devices have seen an explosive surge in usage across all industries, including construction. Clients are now using smartphones and tablets to research potential contractors, review project progress, and communicate with construction companies.
According to recent statistics, the global smartphone penetration rate is over 45%, with millions of users relying on these devices daily. Consequently, this shift in consumer behavior highlights the need for construction businesses to invest in mobile marketing to stay competitive and relevant.
Mobile-Friendly Websites: The First Point of Contact
A mobile-friendly website is the foundation of any effective mobile marketing strategy. Clients use their smartphones to search for construction services, project ideas, and reviews. If your website isn't optimized for mobile devices, you risk losing potential clients before they even interact with your brand.
Mobile-responsive design ensures that your website adapts to different screen sizes, providing a seamless browsing experience and encouraging visitors to stay longer on your site. By creating an attractive and easy-to-navigate mobile website, construction companies can make a lasting impression and foster a positive perception of their brand.
Social Media on the Go
The construction industry thrives on visual content, making social media platforms like Instagram, Pinterest, and Facebook ideal marketing channels. With the majority of social media users accessing these platforms on their smartphones, construction businesses have a unique opportunity to showcase their projects, engage with clients, and build a strong online presence.
By sharing high-quality images, videos, and stories, companies can provide clients with real-time updates, testimonials, and behind-the-scenes glimpses, creating a sense of transparency and trust.
Email Marketing for Direct Communication
While social media and apps play significant roles in mobile marketing, email marketing remain highly effective for direct communication with clients. Sending offers, updates, or reminders directly to their mobile devices keeps your construction company top-of-mind and fosters a sense of exclusivity among clients.
However, it is crucial to strike the right balance and avoid excessive messaging, as this could lead to a negative perception of your brand. Email marketing for contractors is one of the many integral services we offer here at Footbridge Media, and we look forward to getting this launched for your business.
In today's fast-paced world, where clients are always on the move, mobile marketing in the construction industry is no longer a luxury but a necessity. A mobile-friendly website, social media engagement, and direct communication through email can significantly impact a construction company's success.
By embracing these mobile contractor marketing strategies, construction businesses can effectively reach clients on the go, increase brand loyalty, and secure a competitive advantage in the industry. Embrace the mobile revolution, and watch your construction business flourish in the digital age.

About Footbridge Media
Since 2004, Footbridge Media has worked exclusively with contractors just like you to help them achieve their goals. Your success is our business.