How New Google Account Deletions Can Impact Your Business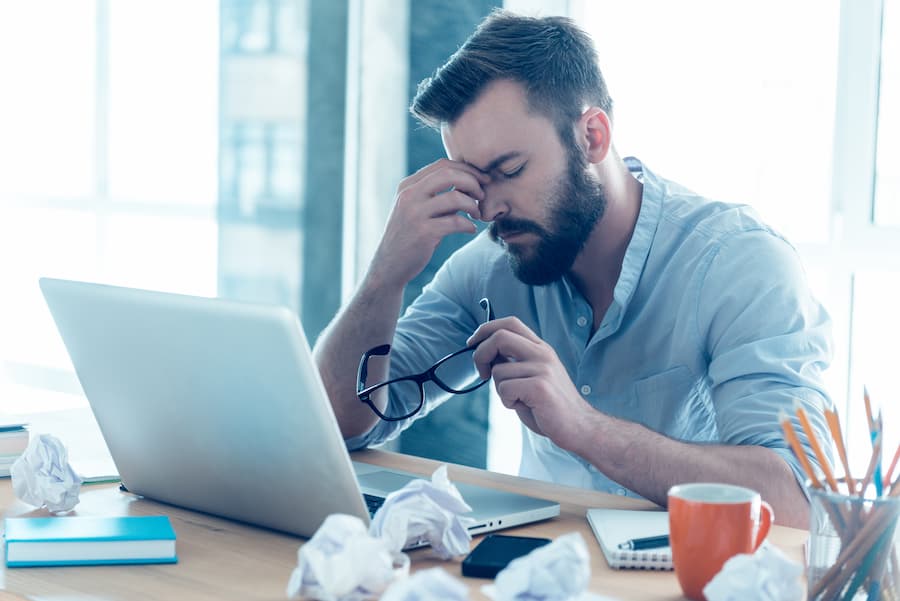 Chris Lonergan
October 17, 2023
Google may be deleting lots of accounts soon. What does that mean for your business and your contractor marketing efforts?
Recently, Google announced its new Inactive Google Account Policy, where the search and internet company indicates that it reserves the right to delete an inactive Google Account and its associated activity and data if the account is inactive for at least two years.
The problem here can be twofold: If any of these Google users are former customers of yours or if you're not regularly accessing your own Google accounts - you may face Google review and GBP access loss.
The Impact On Google Review Counts
While it isn't explicitly stated, we can assume that "associated activity and data" could include any Google reviews that went along with those inactive accounts.
The major concern here is that Google is talking about large chunks of account deletions - starting in December 2023. Older Google Business Profiles could possibly see significant review count drops.
The Impact On Google Business Profile Access
While we always recommend maintaining your Google Business Profile actively by doing things like replying to reviews, we know that some contractors set up their Google My Business / Google Business Profile accounts and then have never bothered to check on them again from there.
Admin and page owner accounts that go "inactive" can create major headaches for your local Google presence.
The Potential Problems From These Google Account Deletions
GBP Rank Drops
That means if your GBP only has a slight edge over your competitor's review counts, or if you have not been working on recently growing your review counts and relying on your historical success – you could lose top 3 map listing placement quickly.
Losing your top 3 spot could significantly impact your contractor marketing presence, reducing visibility and leads overnight.
GBP Account Deletion
If you created a Google account just for the sake of making your Google Business listing and don't log in - you may be seen as one of those inactive accounts.
In that case, your Google Business Profile access can be lost and eventually shut down if the main Google Account associated with your listing is deemed to be an inactive Google Account.
Preparing For Your Online Marketing Presence For These Changes
Pushing For Reviews To Get Or Stay Ahead
You should continually be working and moving forward to earn more reviews for your business. As much as people love to hate on Google, you have to play the game if you want to win.
Footbridge Media clients benefit from our review management system, which makes the monitoring and acquisition of new reviews much easier than manual tactics.
If you're lagging behind your competitors and you're a newer business, this could be an opportunity for you to overtake a more established Google Maps listing that has grown comfortable.
If you're close to the same review count as your competitors, you definitely need to push forward now more than ever to try to take and maintain the lead as review counts jitter over the coming months.
Ensure You Are Active In Google's Eyes
As far as Google Accounts and GBP access – Footbridge Media customers are already covered. We regularly maintain the appropriate levels of activity necessary to retain administrative access to your listings and profiles.
If you created your own Google Business Profile and don't actually use the Google Account associated with it – now is the time to find that username and password and take some simple steps to make sure you're not considered "inactive" and marked for deletion.
It takes something as simple as reading or sending an email in Gmail or doing a Google Search while logged into your Google Account - so take the time to log in and do that now to retain your access.
Future-Proofing Your Business From These Types Of Changes
Google is an ever-evolving entity with constant changes to its processes. Future-proofing your business almost always boils down to maintaining the best practices to help your business grow in general.
Continually seek more online reviews, specifically for your Google Business Profile
Make sure you read and reply appropriately to your reviews to demonstrate your activity and interest to both your customers and to Google
Partner with an experienced marketing agency, like Footbridge Media, to help makes such processes as simple as possible - and to keep you in the loop when changes come up that may require your attention

About Chris Lonergan
Chris Lonergan has over a decade of contractor marketing experience with Footbridge Media. With a background in web design, print design, content creation, and online marketing, Chris is focused on providing quality marketing and business solutions in the construction and service industries - helping small business owners to more efficiently manage their company and grow their operations.