New Year's Resolutions and Marketing for 2018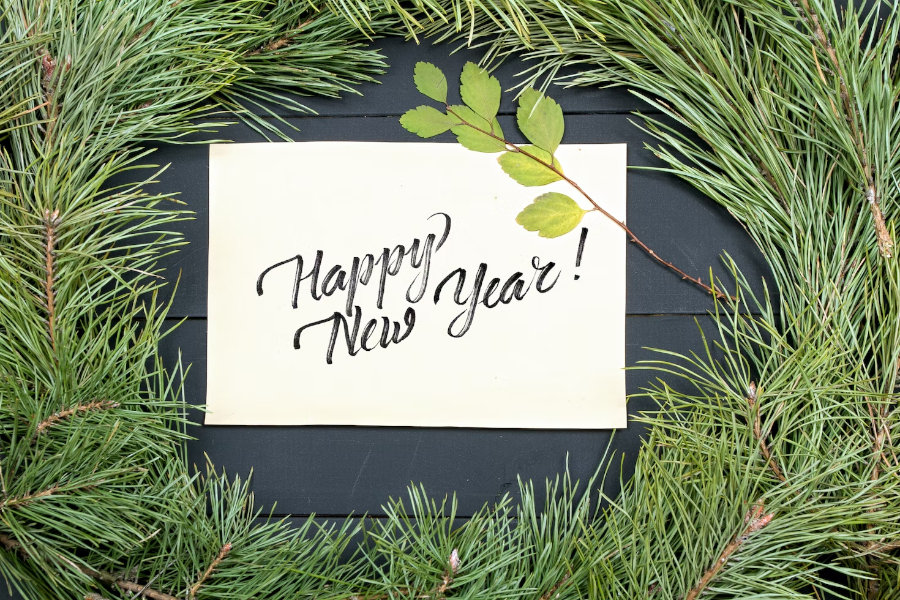 Chris Lonergan
December 26, 2017
As 2017 comes to a close and you look forward to 2018, take some time to give your online marketing a once over. What worked this year? What didn't? Let's talk about some suggested new year's resolutions and marketing plans for 2018.
Keep an Eye on Local Services & Pay to Play
It's been talked about a lot this year – and for good reason. Google Local Services (previously known as Home Service Ads) is the search engine giant getting into the pay per lead marketplace. It's a big deal because of the reach that Google has and the placement of said ads. Local Services ads go above the map pack and above the organic search results.
If you consider the Local Services ads + regular PPC ads + advertised listings in the map pack – all of the results "above the fold" on a Google search engine results page is now paid advertising space. It takes a full mouse wheel scroll or swipe of your finger before you get to organic search results.
This is just another reason to consider diversifying your marketing efforts. If ALL that you are doing is focusing on SEO as your main lead funnel, you've got to consider the changing landscape and get into the "pay to play" game.
Work on Well Rounded Marketing for a New Generation of Customer
Even just a few years ago, having a basic website was good for some companies to be seen as "experts" in their area and their industry. Just a website is starting to not be enough. Consumers today expect more:
A well-maintained social media presence helps to establish your brand as strong business.
Nicely managed reviews on Google, Yelp, Angie's List, and the like show your prospective clients that you have follow through and can be trusted.
Professional greetings when answering the phone makes a customer feel like they are dealing with a well-run organization instead of a guy with some tools in the back of his truck.
Cohesive branding efforts help customers to recognize you. Perhaps the more frequently they see you, the bigger your company must be and the more reputable you are.
That's a lot to chew all at once – so focus on one improvement at a time or ask your marketing company how can help your business and complete marketing efforts.
Contributing to Your Marketing Efforts is No Longer Optional – So Get Involved
Long gone are the days where you could just say "You're my marketing company – you take care of it" and expect marketing autopilot to kick in and safely lead the way to organic success. Like we've said here before, you're either spending time or money on your business – neither is not a choice.
So you can pay your marketing company enough to include paid advertising, like PPC and Local Services as noted above, (which isn't at all a bad thing!) and pay enough to have your advertising agency or staff photographers follow you around with cameras to document your work and get customer reviews.
But, you also need to contribute to your marketing efforts and be part of the process. This investment of time is now the new normal for running a business. This can be rough for small operations, because you have to wear many hats to get all of the tasks at hand completed and to grow your business. But in the end, you have to work on your job and work on your company on a regular basis to grow.
Communicate More Effectively in the New Year
In this day and age, everyone is connected at all times. Call forwarding, ringing multiple lines for incoming calls, texting, and online messaging means that you really won't ever be totally disconnected by your clients. Your customers know this, too. For all the benefits it provides, this ease of communication creates a two-fold problem. Clients expect near immediate communication and client can very quickly communicate with someone else if you don't answer promptly.
When our account managers call to check in and say hello, I'm still astounded by number of times they hit voicemail after voicemail after voicemail when we call in to the main business phone number during regular business hours. You can have the best, most lead-generating-iest online marketing program ever – but if all of that work ends with a missed call or unanswered form entry – none of it matters. You lose the hard-earned lead.

About Chris Lonergan
Chris Lonergan is the President of Footbridge Media. With a background in web design, print design, and online marketing, Chris is focused on providing quality marketing and business solutions in the construction and service industries - helping small business owners to more efficiently manage their company and grow their operations.