Potential Changes to Google Local: Being Prepared for the Google Mobile Local Carousel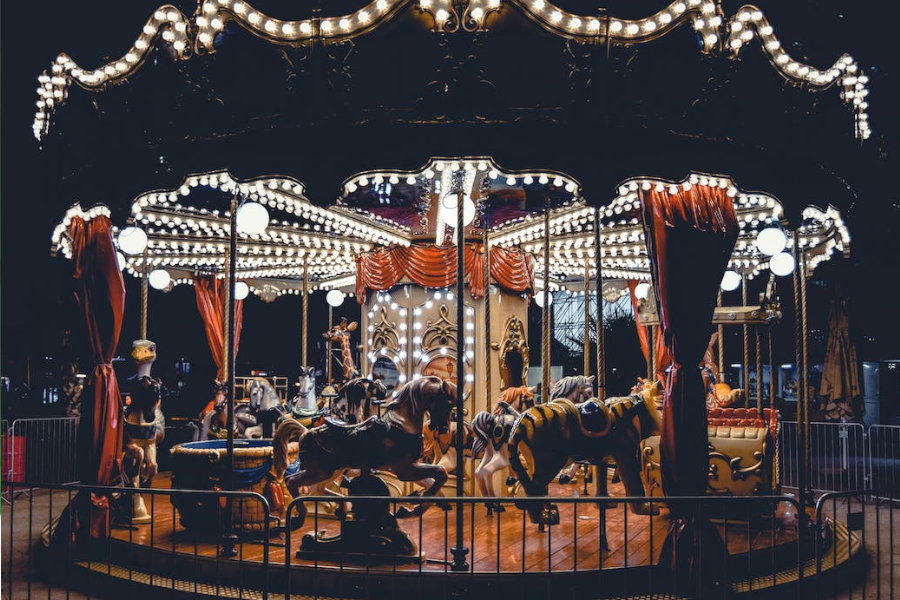 Chris Lonergan
October 26, 2018
Google is constantly performing algorithm and user experience experiments on all of their products. Sometimes, those alpha and beta programs turn into larger endeavors like the "Local Services by Google" program. Other times, they have promise but ultimately fizzle out like Google Authorship or the recent confirmed shutdown of G+.
One experiment in limbo right now is a recent update to the layout for Google Mobile Local search – specifically the Google Mobile Local Carousel.
What's the Google Mobile Local Carousel?
This has been in place in various forms for at least restaurants in Google Mobile Local search (and other experimental carousels on desktop). When on a mobile device – if you tap on the "More Places" link in Google, you're treated to a much more visual search experience. Instead of basic map listings, it features image carousels for each map location – pulling images from your Google My Business listing.
Phillip Barnhart sounded the alarm and caught the attention of local search guru Mike Blumenthal amongst others when he noticed less conventional industries showing the carousel. In his latest blog post, Blumenthal's notes that subsequent test searches have demonstrated mixed results regarding the image carousel in the mobile Local Finder.
What Industries Are Being Affected by the New Google Mobile Local Carousel?
This appears to be part of a test at the moment, so there's no knowing what categories will be expanded to be included in the mobile Local Finder.
The following industries DID APPEAR in the Google Local Finder Carousel
Plumber
Air Conditioner / AC Repair
Furnaces
Pest Control
Remodeling
The following industries DID NOT APPEAR in the Google Local Finder Carousel
Electrician (multiple terms tested)
Roofing (multiple terms tested)
Lawn / Landscaping (multiple terms tested)
HVAC (which we we'll discuss more below!)
Pressure Washing (multiple terms tested)
Construction
General Contractor
Painter (multiple terms tested)
Replacement Windows
Siding
Carpet Cleaning
Cleaning Services
Will My Business Be Affected by This Google Mobile Local Finder Update?
With this looking like an experiment so far, we aren't certain what the future for the Google Mobile Carousel looks like. The test seems to be on very specific search terms and less about specific GMB categories. "HVAC" or "HVAC repair" searches do not trigger the carousel. However, a search for "furnace repair" triggered a result from a GMB listing within the category "HVAC Contractor."
One would think that more visual industries (painters / landscapers / etc) would make sense as candidates in the mobile Local Finder, but our quick research demonstrated that – at least for now – there is no such rhyme or reason.
What Does This Mean for Me? Do I Have to Update My Gmb Listing for the Mobile Local Carousel to Work?
The answer depends on your marketing situation.
Situation 1: You're already a Footbridge Media client
No worries, you're all set! Part of our service includes local optimization and Google My Business management. We had previously – as part of our best practices – added to some images to your GMB listing when we first created or started your GMB management. It was a user experience and optimization concern years ago – before the Mobile Local Carousel experiment started – so you are safe.
Situation 2: You or another organization manages your online marketing
It's time to either manually check your GMB listing or shoot a message to your marketing crew to see if you have good images on your Google My Business listing. If you don't, you'll have either just the "Street View" of your business (if available) or zero images to show in a carousel – which would obviously make your listing stick out in the new view, but in a bad way.
Sometimes the gamble is worth it. The writing on the wall is sometimes enough to warrant an investment of your time and efforts to get education and be ahead of the curve. That's exactly what we did when it came to responsive design and ultimately mobile first design – we interpreted early industry trends and signs from Google and prepared accordingly.
We're not saying that this Google Mobile Local Carousel situation is cut-and-dry – but that doesn't mean you should ignore it. We'll continue to keep an eye on the horizon for this change – and other other prospective changes that could affect the visibility of your construction or home services business online.

About Chris Lonergan
Chris Lonergan is the President of Footbridge Media. With a background in web design, print design, and online marketing, Chris is focused on providing quality marketing and business solutions in the construction and service industries - helping small business owners to more efficiently manage their company and grow their operations.