2 Keys To Repeat Business For Contractors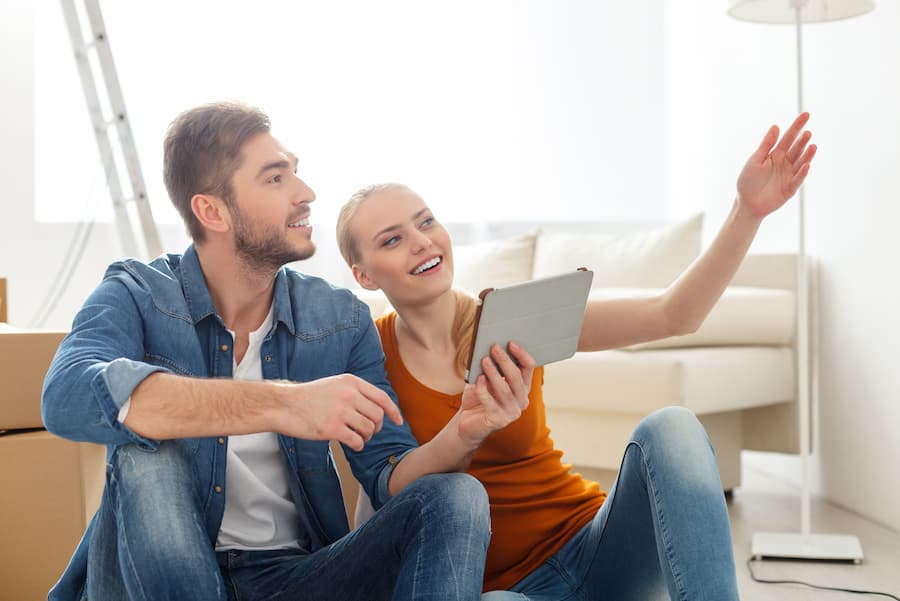 Chris Lonergan
November 15, 2023
Repeat business with a previously established client base that understands you and your service offerings can be a great way to earn consistent business.
This type of recurring business can make it easier to understand and plan for seasons in your operations.
Repeat business can be key for a variety of contractor types, like HVACs, pressure washers, electricians, plumbers, and the like. Basically, any home improvement business that performs maintenance instead of one-time projects can develop a plan for repeat business.
Fear not remodelers and builders, while "repeat" clients may not be your thing - referral business can be your key to success. How to power referral programs is its own separate conversation.
So let's talk about the 2 contractor marketing keys to repeat business for contractors and home service providers
Key 1: Have A Plan
So the term "plan" here is two-fold. While you, indeed, need to have a contractor marketing plan and a game plan for how you will obtain these clients - it is also beneficial to actually have a "Maintenance Plan" that you can offer your clients.
Is Offering A Maintenance Plan Right For My Business?
Define the parameters for what an ideal recurring service looks like for your business and client types.
For HVACs, that likely would look like seasonal plans - with pre-peak season heating tune-up and AC tune-up services, perhaps including multiple replacement air filters for DIY homeowner care in between services.
For pressure washers, you could pitch Spring Cleaning and/or Fall Home Prep exterior cleaning services.
For plumbers, basic inspections for fixtures, water heaters, gas connections, and drains are a good start.
For electricians, basic inspections and testing for GFCI, panels, safety equipment like smoke and or carbon monoxide detectors, and main service boxes, are core maintenance
For lawn care and landscapers, seasonal clean-up and ongoing care during growing seasons are the goal
HVAC contractors should already be familiar with "Comfort Plans" or other similarly pitched plans for recurring service agreements.
Electricians and plumbers tend to call these "Preventative Maintenance" plans.
Whatever you call them, these plans benefit both the contractor and the customer.
Just make sure that your maintenance plans are clear in their terms, coverage, and costs - so that you and your customers are all on the same page and everyone understands their responsibilities.
How Do I Make Maintenance Plans Enticing For My Client Base?
Maintenance plans generally mean that you offer these bundled services to a homeowner at a slight discount when they buy into a recurring service agreement.
So aside from immediately "saving money" when they select a maintenance plan, homeowners also get some peace of mind for mechanical systems and home maintenance that may be a little outside of their comfort zone.
Maintenance plans are a way to get in front of problems before they start, and homeowners recognize that value as well.
You can also sweeten the pot a bit by offering a blanket discount on parts or waiving service fees for your maintenance plan members only.
Why Do Maintenance Plans Benefit Me As A Contractor?
Sure, maintenance work and minor repairs may not be as high-ticket as other service calls or larger equipment upgrades and replacements. But there are still three major ways that maintenance plans are a boon to your business.
Steady, Recurring Income
In a bit of "slow and steady wins the race" tactic, getting a good volume of maintenance agreement-type work helps to provide a consistent and reliable stream of business.
This is also the type of work that you generally would do in your slower seasons. HVAC contractors should schedule AC tune-up services before the peak heat of summer. Preparing your maintenance plan customer equipment during slow times will ensure that they are happy during peak season, but it also gives you something to do to build up your business during your traditionally slower times.
Maintenance agreements can help you equalize your schedule and avoid some of the usual feast-and-famine that comes with highly seasonal work.
Add-On Services For Minor Repair
While your maintenance agreement will certainly help remedy and repair along the way, there may be additional repairs that you can assist with that are outside of the scope of basic maintenance.
The goal here isn't to trick the customer into add-on services. Your service agreements should be very clear about what is and isn't covered - so that your clients aren't blindsided by a "but that isn't covered" type of repair. Think of it more as going above and beyond with your service review.
For example, in the course of completing an electrical safety inspection, you can also remind the customer of other services that you could offer - like ceiling fan installations or lighting fixture upgrades - to maximize your time on site.
Ideal Placement For Future Work
Larger repairs, equipment replacements, or other future jobs will still happen - no matter how much preventative maintenance you provide.
When you are already the contractor that this customer is used to dealing with, with your fridge magnet already prominently placed or your company programmed into their phone – you can almost guarantee you'll be the contractor they call.
As part of the math on already using your services - especially when you offer them a discount for future services or priority scheduling as part of your maintenance agreements - it just makes sense for that customer to call you back again.
Key 2: Truly Connect With Your Customers
There are two ways that you can really connect the dots for your customers when it comes to getting them to buy into a maintenance plan - Logic And Emotional Response
Whether you're selling cars or jewelry or electrical safety inspection plans, these are the two main avenues to connect with customers on their level. Generally speaking, your customers will lean to one side or the other - you just need to recognize the best way to balance and reach them where they are.
Logically Driven Customers
For some people, it gets down to brass tacks - they need data, statistics, and dollar signs to inform their decision-making process.
For HVAC comfort and mechanical equipment service plans, selling points would include increased equipment lifespan and reduced energy bills.
You could compare the minor cost of your maintenance plan compared to the bigger ticket replacement cost.
If the property is home to newer equipment, you can position your services as a great way to maintain their recent investment and maximize their dollars. If the equipment is on the older side, you can highlight your maintenance plan's ability to squeeze as much good time with their pre-existing equipment as possible.
Logical sense arguments and sales boil down to
Product & Service Value - Is the maintenance cost a benefit to me compared to not paying for maintenance and risking the outcome?
Guarantees - Does using maintenance ensure / warranty / guarantee my success in any way?
Product & Service Fit - Is this maintenance plan appropriate for my property's needs?
Timeliness - Is this the right time / Do I need to urgently utilize maintenance services before I risk a problem?
Again, use numbers and data to demonstrate why the facts say that it just makes sense to use your maintenance plan. That doesn't mean rattling off SEER ratings and calculating voltages for most homeowners – rather, it is a way to put yourself in a homeowner's shoes and try to address their logical concerns, wants, and needs that way.
Emotionally Driven Customers
Others need to worry less about the ones and zeros and would rather focus on the overall peace of mind and care for their family.
To sway someone who is emotionally motivated is to suggest that maintenance plans protect all they hold near and dear to their hearts. For some, that's family. For others, it could be status and appearance.
Common emotional states that could weigh in a buyer's mind may include
Fear - If you don't use this maintenance plan, are you running the risk of very expensive repair and replacement? Will your family or business suffer? Will your finances be impacted, meaning you can't spend money other places if that happens?
Pride & Shame - Will your home not look its best or be the best if you do not maintain it appropriately? Will it impact how your neighbors see you and your property?
Greed & Envy - Does your property not look as good or is not as well-maintained as others in the neighborhood? Does using the maintenance plan mean you'll be doing a better job than others?
Compassion - Are you saving energy / going green / saving resources / being less wasteful by caring for your mechanical systems and property with maintenance plans?
To clarify, don't try to pitch by saying "You don't want the ugliest house on the block, do you?" and call that an emotional sales tactic. These are guidelines for better understanding how to sway an emotionally driven customer by understanding what motivates them.
Balancing Your Motivation
While most will lean one way or the other, almost everyone is truly driven by a combination of logical and emotional motivation in their decision-making processes.
Trying to decipher that balance is as simple as actively listening to your customers and knowing how to adjust your presentation as you go.
While informing your customers about your maintenance program and recurring services will likely start on your website or with other marketing materials, the sale is still very much a manual process that will happen in direct communication with your customers.
---
If you're not utilizing repeat business opportunities with maintenance plans and recurring services, you're missing out on business stability and growth. Uncover your repeat business possibilities and grow by formalizing your plans and connecting with customers to build their motivation to maintain their property.

About Chris Lonergan
Chris Lonergan has over a decade of contractor marketing experience with Footbridge Media. With a background in web design, print design, content creation, and online marketing, Chris is focused on providing quality marketing and business solutions in the construction and service industries - helping small business owners to more efficiently manage their company and grow their operations.