The Impact of Missed Calls on Your Business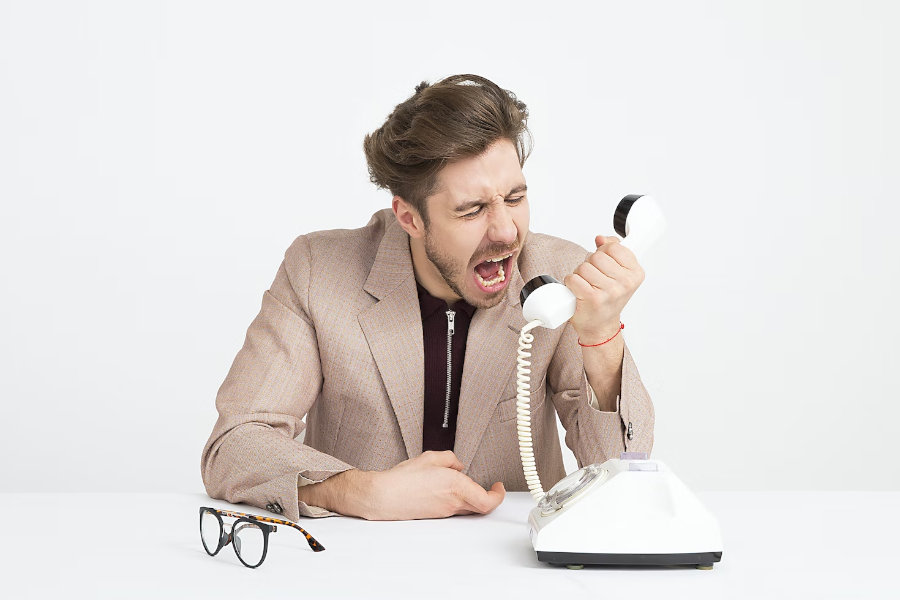 Footbridge Media
July 22, 2019
For most home service contractors, your phone is your lifeline to current and potential customers. Your phone is what brings in business and what helps keep business coming in. However, as we push towards more digital forms of communication like web forms, email, chat, and text message, it's easy to forget that your most important way to communicate with your customers is by telephone.
Over 80% of business communication is done over the telephone and is still the first option customers use when they need something handled quickly. They may start their search online, but ultimately if it is something serious, they are going to call. As a service provider, the last thing you want to happen is to disappoint a customer with a missed phone call.
Missing a phone call is no doubt a missed business opportunity, but the consequences don't stop there. When you don't answer your phone, you not only risk losing a customer, you also lose the chance to build or maintain essential relationships needed to keep your customers happy.
What Happens When You Miss a Call?
Customer calls, when there is no answer they hang up
Customer calls, when there is no answer and they leave a message (if they have the option)
There are not too many options for the customer when you miss a call. And even if they leave a message, chances are they are calling someone else who may answer the phone.
Why Are You Missing Calls?
Not enough employees
Employees are busy
After hours call
From a customer standpoint, they have no clue as to why you didn't answer their call. More than likely, their perception of your business is going to be on the negative side. They called you because they needed your service, but you were not available to provide it to them.
What is the Real Cost to Your Business of Missed Calls?
Jobs – This one is quite obvious, but do you really know how much it costs you? Let's say you miss 1 phone call 3 days a week. That doesn't seem like that much, I mean, you only missed 3 calls last week. However, if you span that out over the whole year, that is over 150 missed business opportunities. And if your closing 50% of your inquiries, you just missed out on over 75 jobs.
Irritated Customers – In today's society, and especially within the service industry, customers expect prompt customer service. Above all the forms of communication they are willing to wait for, someone answering the phone is not one of them. If they are calling you, it usually means they need something now. By answering the phone when they call, you'll be meeting their expectations and they are more likely to want to do business with you.
Wasted Money – If you are spending money on any advertising, chances are your advertising is what is bringing in phone calls from new customers. When you don't answer the phone, those advertising dollars are wasted.
Customers – When a customer calls and you don't answer the phone, the majority of the time they will not call back and will take their business elsewhere. If these calls are from potential customers who need service, the cost to your business could be high (see point #1). Because most of your customer service involves your telephone, it is crucial that you make sure calls don't go unanswered.
Reputation – People will tell 50% more people about a bad experience than a good one. So when someone's air conditioner isn't working, make sure your company isn't the one they called and didn't get an answer. Because bad news spreads further than good, do your best to make sure all the news about your company is positive.
On a daily basis, the real cost of missed calls can be hard to calculate. However, if you add up the compounded effects over time, it can be devastating to service-oriented businesses. Especially businesses that thrive on reputation and referred customers.
What Can You Do?
It's impossible to be able to answer every call every time. However, there are steps you can take that will better your chances of retaining customers when you can't answer your phone.
Professional Voice Message – Make sure you have a professional voice message set up that clearly states whom they have called, your company name, and when they can expect a callback. If you know you will not be able to answer the phone for some time, like after hours, set your phone up to go directly to voice mail.
Call Answering Service – There are companies that can answer your phone for you and send you the client information via email or text. This sort of service depends on what your call level is and how many calls you may be missing. Also, you'll want to make sure that the company you choose does not use overseas or "work-at-home" receptionists.
Call Forwarding – If you have multiple employees available to answer phones, this may be an option for you. Most call forwarding services will allow forwarded calls to smartphones, landlines, and VOIP phones, depending on what you determine. As well, you could have all available phones ring at one time, which would almost virtually ensure that the call gets answered.
Call Back – Similar to leaving a voicemail, but more convenient to the caller, this service allows the customer to press a number to get a callback. Calling the customer back in a reasonable amount of time, say less than an hour, gives you a better chance at retaining them as a client.

About Footbridge Media
Since 2004, Footbridge Media has worked exclusively with contractors just like you to help them achieve their goals. Your success is our business.