Three Reasons Why Contractors Should Get Reviews + How to Do It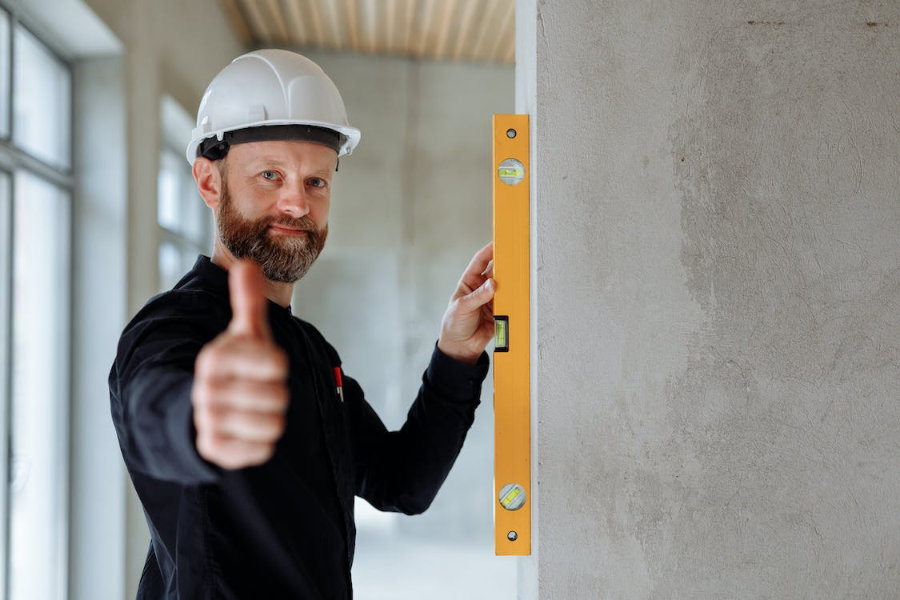 Footbridge Media
March 23, 2017
Why is it important that contractors get Google reviews after every job? Ask yourself this question, "When I search for products or services, do I look for reviews to help me make my decision?". For most people the answer to that question is a resounding YES. If your company does not have reviews, and the phone is not ringing, well the lack of reviews could be a factor.
Three Reasons Contractors Should Get Reviews
First: You can use reviews in your marketing strategy. Customer testimonials are a powerful tool for influence. Often times a positive review is all that is needed to persuade a customer to make a purchase decision. On the other hand, a negative review can have the opposite effect. Negative reviews are not always a bad thing if you take time to reasonably respond to them.
Second: Reviews give you insight into what is working and what is not working on the job site. As a contractor, you can identify those things that are positive and capitalize on them and you can also identify those things which are negative, and work on improving that area of your business. Negative reviews are still a necessary evil.
Third: SEO – We'll discuss this more below, but suffice it to say that customers are not the only ones interested in reviews. Contractors should get reviews because it can ultimately help with your search engine optimization. Search engine robots have developed an affinity for reviews too.
Where to Get Reviews
There are multiple places contractors can solicit reviews. You have Yelp, Angies List, Houzz and Google to name some of the more popular ones. The question now becomes, which is the most important one to get reviews on?
Importance of Google Reviews
According to Search Engine Watch, Google controls almost 68% of the total search traffic on the Internet. Google reviews also are a local listing ranking factor according to a MOZ Local Ranking Factors article. The review signals account for 8.4% in Google local ranking factors and is based on; (Review quantity, Review velocity, Review diversity, etc.)
Why Reviews Are So Important
Google Review Stars Bring Clicks
Another thing Google will do once you have 5 or more reviews, they may start displaying the yellow stars from the reviews when your site shows up in a search result. These stars can be the difference between someone clicking through to your site or not.
Reviews Bring Bounty
There is much more to getting a Google review than just search engine positioning. People read reviews and often consider them as good as a personal recommendation. A potential customer is more likely to hire a contractor that has some good positive reviews. Reviews build up the trust factor for local businesses. Therefore a customer is more likely to hire a local business that has some good reviews.
Customers use reviews to gauge the reliability, expertise and professionalism of business before they hire. Contractors who have no reviews showing these categories are less likely to get a phone call.
While getting reviews wherever you are able to convince customers to leave a review is good, getting them to leave a Google review is better because it can directly influence your site's position in the local search results and can entice more clicks from search results when the stars start showing up in the search.
Getting Started Getting Reviews
So now that you are convinced that contractors should get reviews, the question now is, "how do I go about it"? Getting reviews is easier than you may think. The best way to get positive reviews is to contact you loyal customers and ask for one. You can direct them to your website and ask them to click on the "Write Review" link in the footer of your website. This will take them to Google to leave a review.
Secondly, you can automate soliciting reviews with our Online Review Management System. All you need to do is collect your customer's email address at the job and enter it into the review management system, and your customers will be notified by email and asked to leave a review. This review management system will not only ask to leave a Google review, but can be assigned to ask to leave a review at other places you may want reviews posted such as Angies list, Yelp, Houzz and more. If you don't already have our Review Management System, today is a good day to sign up for it.

About Footbridge Media
Since 2004, Footbridge Media has worked exclusively with contractors just like you to help them achieve their goals. Your success is our business.