Top Ten Contractor Door Hanger Marketing Tips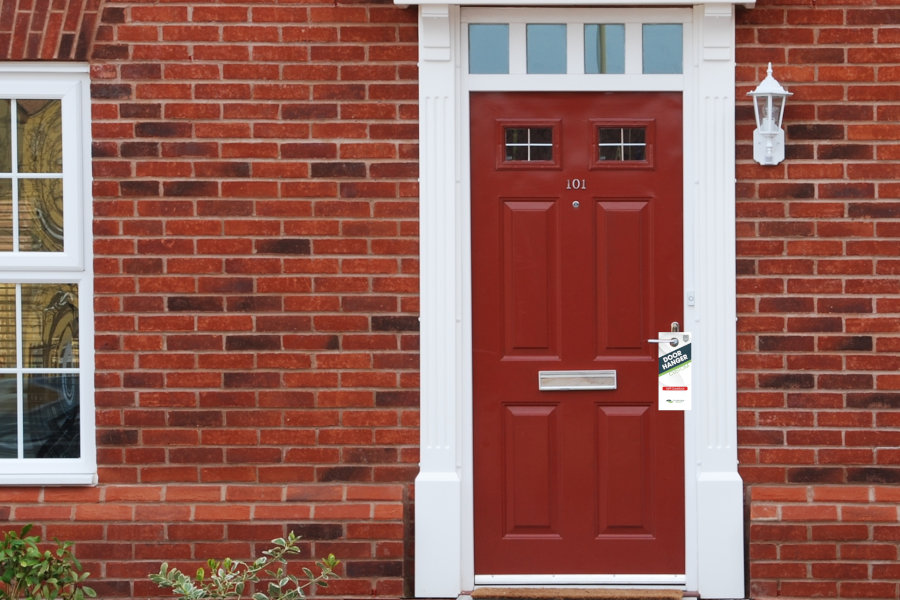 Aaron O'Hanlon
September 7, 2011
For most contractors door hanger marketing offers great value and potential when working within a job area, especially since it is an oft-ignored direct-marketing medium. It shouldn't be! Door hangers are automatically set apart from other junk mail since they're next to impossible to ignore, and they're extremely cost effective to print and distribute, so it's no wonder that door hangers often achieve a high response rate. When done correctly, door hanger marketing can quickly become a staple of any campaign strategy.
Listed below are the top marketing ideas you need to focus on when handing out doorhangers.
Plan ahead and create a specific purpose for your door hanger campaign – as big an idea as possible to grab people's attention. Build value into your message and don't be typical or boring. If you are doing a bathroom remodeling project in the area, it may be beneficial to simply focus on bathroom remodeling.
Your door hanger should be eye-catching, so be sure to include high-quality photos or other striking images, graphics and colors.
Keep your message simple. It is still a door hanger, after all, not a brochure or booklet. Pretend that every word you write is costing you an extra $100 when coming up with content on a door hanger.
Short, bold headlines work best. Avoid jumbled information. Avoid promoting your company name in the top of a door hanger. The focus of the headline on both sides, should be what you are offering the company.
Create a deadline. Since most door hangers are associated around a current project you are working on, it may be beneficial to create a an actual offer that has a deadline.
There are two sides to every door hanger, so make the most of them both. One side should have the biggest, boldest photos and colors. Think of it as a poster. The other side should carry your offer, contact information and other details.
Go for high-quality, full-color, glossy printing. These have the most impact. All door hanger marketing services offer this, and improve technology has brought down costs.
Encourage quick action. Give customers a good reason to act now, perhaps a fast action bonus with a deadline.
Door Hangers are easy to redeem. If you're asking your customers to bring your door hanger into your storefront or contact you for a special discount, all they have to do is show up with the door hanger. Or you could include a special tracking code with each card mailing. Just ask recipients to give it to the operator when they place a telephone order.
One of the most effective door hanger formats simply lists a few benefits of a product or service on the card and tells the reader to where they can get more information. This makes them ideal for generating traffic to a web site.
Regardless of what tips get you excited above, the main concern is that every job you are on, you should be giving out door hangers to the ten houses around that project, regardless if it is a complete room addition project, replacement windows or a HVAC tune up. Door hanger marketing works.
If you are looking for door hangers for your company, please make sure to check out contractor door hangers.

About Aaron O'Hanlon
Aaron O'Hanlon is the CEO and Co-Founder of Footbridge Media, a digital marketing agency, specializing in the contracting industry. It is his mission to create awareness of marketing online to the home improvement industry and to educate, inform, and assist contractors in taking over their own online presence.