What is in a Name? Address? Phone Number?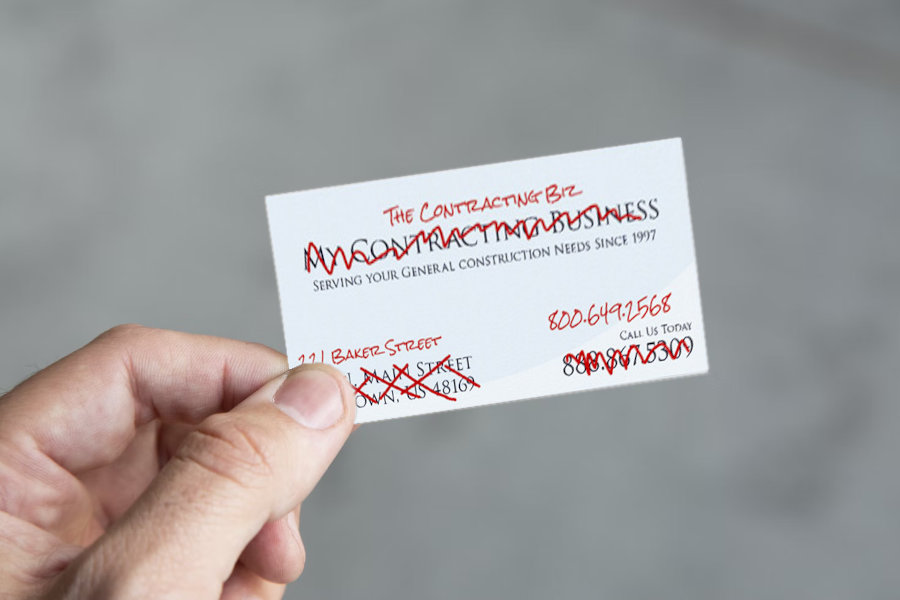 Aaron O'Hanlon
March 11, 2014
Thinking about changing your company name? Have you recently moved and now need to update your website? Thinking about adding a tracking number to help you track leads? Well take a step back and be really, really careful about what you are changing. NAP stands for Name, Address, Phone Number and how it relates to your website and the internet does have a strong factor in regards to your own website optimization.
The search engines take into account business citations. Citations refer to any reference to your business name and address on other websites, blogs, social media channels, etc. even if this doesn't include a link back to your website.
Please make sure that your NAP is correct not only on your website but everywhere else on the internet, especially on your Google Places listing. Whatever your Google places listing states in regards to full company name, address and phone number should be the same everywhere else.
If your Google places listing company name is Contractor, LLC than that exact wording needs to be the same. Here are some rules you need to follow when deciding on the perfect NAP for your company. And if you have multiple Google listings using the same phone number or company name, well that is whole different mess we will discuss at another time.
Do not change your phone number – If you are trying to change numbers for tracking purposes or want a toll free number or a local number at that, do not do it. Consistency needs to be the key when it comes to local optimization for home improvement contractors. If your website is optimized, and your local citations have been completed changing your phone number will ruin all of that. The same goes for changing your address or even your company name.
Do not use keywords to stuff your company name – In the past this may have worked. Companies used to fill their company name field with , i.e. CONTRACTOR NAME – CHICAGO CONTRACTOR. If you have any citations or listings in any directory like this, you will be affected with an immediate drop, and our submission department will have to spend months cleaning it up. If you want to use key words or phrases uses them in the description field, never in the Company name field.
Do not have multiple sites or divisions using the same phone number or address - Some home improvement contractors will have different divisions or companies that use the same address or phone number. This also will penalize your optimization. If you have separate divisions, make sure they have different addresses and phone numbers. I know in the "real world" this may seem  unreasonable considering office space and location, but according to the search engines they penalize you if there are different listings with the same address or phone number.
At the end of the day it all comes down to consistency. Make sure everywhere you label your company that the Name, Address and Phone number are the same.  I have seen too many horror stories of contractors who have ranked who make a simple address or phone number change to see their rankings disappear...

About Aaron O'Hanlon
Aaron O'Hanlon is the CEO and Co-Founder of Footbridge Media, a digital marketing agency, specializing in the contracting industry. It is his mission to create awareness of marketing online to the home improvement industry and to educate, inform, and assist contractors in taking over their own online presence.