Would You Pay for Your Google My Business Listing?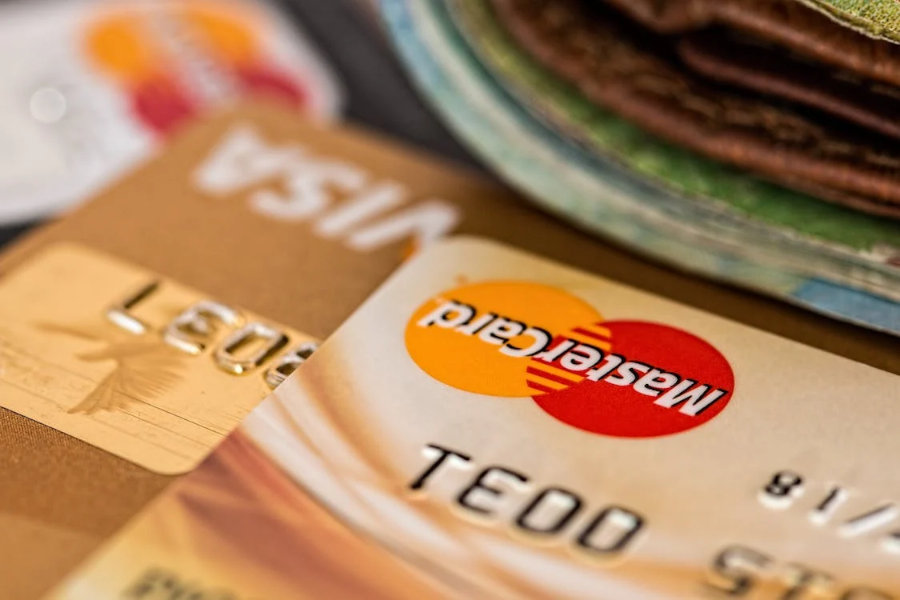 Chris Lonergan
May 2, 2019
A recent survey directed to some local businesses via the Google My Business research team has stirred up some conversation in the online marketing world. The survey – amongst other questions – asks how much you'd be willing to spend to get an "enhanced" Google My Business listing.
Let's go over some of the questions from this survey, a few the proposed features and price points, and what we think this could mean for contractors and local service providers.
Some Questions From the Survey
The survey is already no longer available for public viewing – when in the few days it was live, it started with basic qualifying questions regarding your online marketing versus paid advertising spend. It also asked questions regarding how you either self managed or use an agency with your marketing.
Depending on your answers, you were presented with the next phases of the survey – specifically mentions of the possible pricing options for enhanced Google My Business.
Proposed Features and Price Points for Enhanced Google My Business Listings
Some of the features that survey takers were asked to consider were...
Offers
Get leads from competitor profiles
Verified Reviews
Featured Reviews
Remove ads from your Business profile
Video on your business Profile
Call reports and recording
Verified licenses
"Google Guarantee"
Background checks
Promote your "Book" button
"Book" button on your Business Profile
Google search results placement
Automated response for reviews
Get Leads From Competitor Profiles
This is just as bad as it sounds. Per the text in the survey – "When a customer messages a business that offers the same services as you, google will show your business to the customer so they can message you, too. This will help you get more leads from Google."While they pitch this as a perk for you as the "other company," clearly this doesn't work as a benefit if you are the original company who got the primary Google My Business listing interaction.
To me, this just sounds like a step away from reselling a lead multiple times. The difference here is 1) there is one extra step for end customers to message your newly presented competitors and 2) you may have originally earned this lead by your own optimization efforts and not solely via paid advertising.
Remove Ads From Your Business Profile
Similar to Yelp, it sounds like viewing a Google Business Listing would also show a "People Also Viewed..." section, which would feature your competition.
Google Guaranteed / Background Checked / Verified Reviews
We've had multiple contractors ask us about the possibility of getting "Google Guaranteed" icon in the context of Google Local Service Ads. In previous Google Local Service profiles, you previously didn't have to pay out of pocket for the background check if you maintained a specific level of their lead gen costs. It appears that GMB Listings may have some crossover with that "Google Guaranteed" distinction – and one would assume that you could pay a monthly charge for your enhanced Google My Business listing to maintain that green Google Guaranteed icon on your profile outside of Local Services.
Verified review are already part of the Google Local Service Ads model, so there could also be some crossover there.
"Book" Button on Your Business Profile
Aside from Google Local Service, there have been some very specific "Reserve with Google" partners that have added a "Schedule An Appointment" button into the GMB Listing on the knowledge panel – but historically they have been limited to specific categories related to fitness, beauty, and restaurant-related businesses.
The program has been expanding, so it appears that a possible Google powered "Book" button may be in the works. Obviously, reducing the number of hurdles for a client to provide you with lead information is optimal – so this would be a benefit so long as other competitors weren't getting your leads too...
Google Search Results Placement
Without much context, this one is difficult to understand. Google has, in the past, tweaked the algorithms so that people didn't dominate SERPs (Search Engine Results Pages) with paid and local and ten blue link presence. This could refer to a revitalization of that efforts.
Featured "Google search results placement" as a paid feature is a scary prospect. The purpose of strong organic optimization is to reduce your ad spend because it was a long-term marketing goal to place well because of the content and authority of a website. To turn that switch off and make traditional organic optimization to a paid perk for specific industries doesn't sound like a fun time.
Proposed Monthly Subscription Fees for Enhanced Google My Business
While we can be fairly certain that this data changed throughout the course of the survey's brief lifetime, in our review we found price points from $20 per month to $75 per month for Google My Business listings with specific features.
What Does That Mean for My GMB Listing Today?
Keep in mind this is Google, so they are prone to lots of experimentation and research before pulling the trigger. So today you are okay. We will continue to watch the situation as it develops, but we do see a few ways that it could possibly go down the road.
So Long, Google My Business – A concern that some of shared since the further development is the closing of Google My Business features for specific industries. Instead, Google Local Services would effectively become the new GMB for contractors and other specific industry verticals. This would potentially mean a big change in lead flow for those who rely heavily on their GMB and map pack presence.
GMB & Local Services Goes Tighter Integration – With so many of the Google My Business "features" from the survey being exactly the same as an existing feature on Google Local Services (like verified reviews, background checks, verified licenses, request a quote online, Google Guaranteed), we could see a tighter marriage between the two platforms instead of a shutter of GMB for contractors.
Easier Agency Access to Local Services – Aside from guiding an organization through the initial Google Local Services sign-up process, as it stands there isn't much for an agency to do when it comes to Local Services. Google Local Services and the associate ads really need to be controlled at the local level by someone on-staff or on-site with the business. One possible outcome here is that Local Services sign-up and management may be a little easier for agencies – to help assist in the further roll out of Local Services.
Local Services gets absorbed back into GMB with pricing options – Instead of GMB going by the wayside, Local Services can be un-separated and effectively merged back into GMB – with Local Service ads being an available option for specific industry verticals. You could pay per lead now like you do with Local Services -or- pay the monthly subscription fee to some of those perks without the per lead cost.
Absolutely Nothing – Still altogether a possibility, but this idea can go the way of other Google projects and never see the light of day.
Only time will tell – but for the time being it is good to either keep an eye out yourself or utilize the marketing services of an organization that is always looking to the horizon to see what possible changes can impact online marketing for your business.

About Chris Lonergan
Chris Lonergan is the President of Footbridge Media. With a background in web design, print design, and online marketing, Chris is focused on providing quality marketing and business solutions in the construction and service industries - helping small business owners to more efficiently manage their company and grow their operations.