Asking for the Review: Tips and Tricks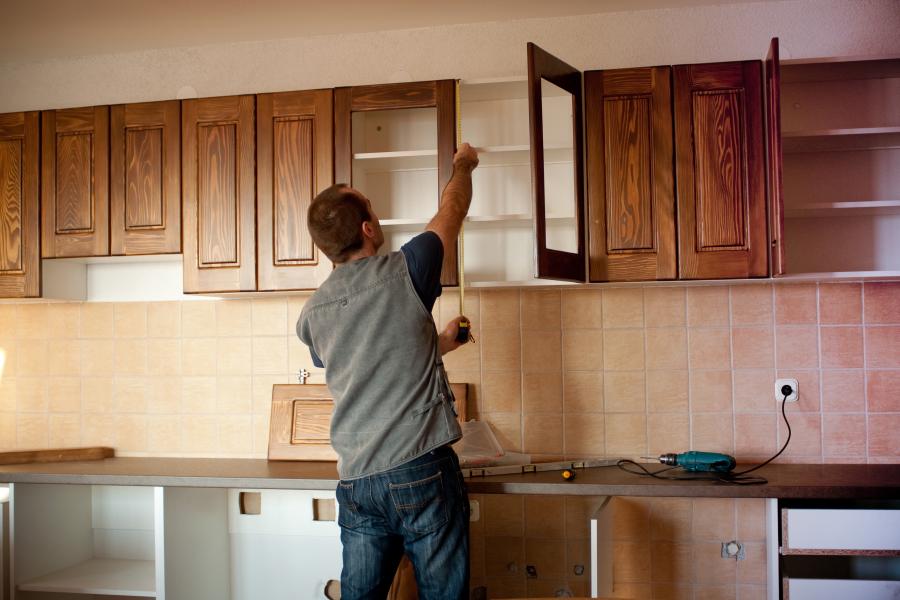 Chris Lonergan
December 19, 2012
You are an expert with a hammer, a painting pro, or a renovation renaissance man. You're fearless when it comes to your work, why not be fearless when it comes to your reviews?
Ask for the Review
At first, it may feel awkward to ask a client for a review for your services. Keep in mind that you're not asking them to do anything too difficult. They've already reviewed your services in their head, you're just asking them to share. You'll find in some situations, clients are actually happy to give you a review. If your customer had a great experience with you and your company, they'll have no problem helping you and your company out as way to return the favor. But, what happens if you have a client that isn't happy with you...
What if They Give Me a Bad Review
Face it. Your clients are talking about you. Whether they talk about you behind your back or not is your choice. As a matter of fact, bad reviews can even be a good thing, in good measure. It's best practice that you ask client to come directly to you or your website with their complaints and problems. This accomplishes a few good ends.
Firstly, if a bad review is accurate, it allows you to address the problem. Whether it is a training matter, staff attitude problem, or breakdown in communication, you'll be able to tackle the issue head on – this means your business can continue to grow and improve. This direct communication with clients also allows you to clear the air with a customer, remedy any problems, and sway a customer's opinion. Sometimes all a client really needs is for the boss to give a listening ear. If you treat them well, you'll be surprised how many bad experience customers will turn into your most loyal clients.
Secondly, if they do give you a bad review, it's best that they report it to your website. If they aren't provided with an outlet for their frustration, they'll turn to Yelp, Google, Angie's List, and the thousands of other review sites out there. While it is much harder to keep track of those outside reviews and fix those issues, we do have a couple tips and tricks that can help you deal with bad reviews.
What if They Give Me a Good Review
Congratulations – another satisfied customer! Now that you've asked for the review, and found out they like you, you can take it to the next level. By providing links to your Yelp, Facebook, Google, or Angie's List reviews to clients that you know you have satisfied, you can make sure that the rest of the world knows too. The greater number of reviews you have, the more credible your services look.
Actively Creating Relationships
Reviews are all about creating relationships between people. You can simply fix a leaky pipe for a customer, and they will be pleased with the work. It takes more effort to create a relationship with a client. If you fix a busted pipe on an emergency call, respond quickly when the client needs you, and complete your service with a nice conversation and a smile...you've done much more than repair some plumbing. You've helped out a client in a dire situation. A review from that customer will be more about your speedy service and friendly staff than it will be about fixing some busted plumbing. Add a few finishing touches to your craft to really personalize your service.
Smile – Start off every client interaction with a smile, whether it's on the phone or in person. You're not just selling your skills, you're selling your company's personality.
The name game – Offering your name and using your customer's name in conversation is a simple way to spark a relationship. A client using your name humanizes your company, and you using your client's name suggests that you care about their specific needs during the repair or service.
Make a connection – Anything as simple as "I've got a dog at home, myself" to "How about that ball game?", small talk helps to break the ice of two strangers meeting for the first time, and helps put everyone at ease.
Open communication – Keeping an open line of communication keeps your client in the loop, and lets your client feel more comfortable and trusting of your services. Be sure that your communication is honest and that your response is quick.
Tools to Avoid
Paper forms are old school. They are great at gathering both bad and good reviews for internal use, or use on your website, but that's where the benefits stop. While some folks only want to physically write reviews, those clients that are more computer savvy may shutter at the paper review slips. You also may lose out on the chance for positive reviews to overflow onto other online review services like Yelp, Facebook, Google, or Angie's List.
Tools to Use
"How'd We Do?" business cards can be designed with your online review process in mind. Ideally, we can create business cards with your contractor or technician's name and individual picture. This business card would also include a simple web address and a call to action to get your clients to actively review your company. These cards are a great way to make the awkward "Can you review my services?" conversation a little easier. By having that specific employee's picture and information on the card, it makes it easy for your client to recall their experience and personalize their review with an employee name.

About Chris Lonergan
Chris Lonergan is the President of Footbridge Media. With a background in web design, print design, and online marketing, Chris is focused on providing quality marketing and business solutions in the construction and service industries - helping small business owners to more efficiently manage their company and grow their operations.