Customer Retention Strategy: A Contractor's Marketing Tool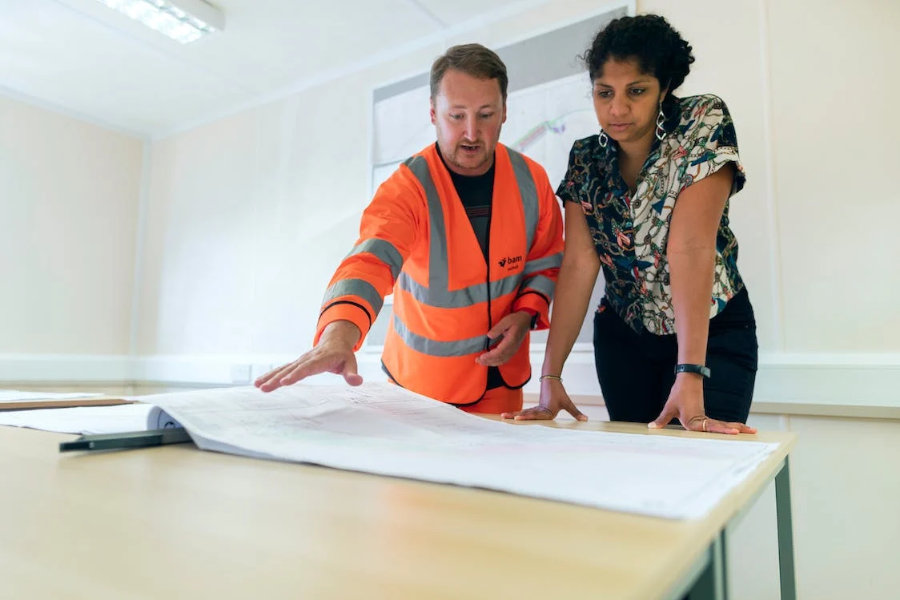 Footbridge Media
September 10, 2020
To become, and stay, a successful business, you need leads and clients. Your sales flywheel should be constantly churning by those in demand for your services and products. It's important to not only attract visitors to your site, but to capture their information and continue the conversation with them so that you can move them through the process of becoming a client.
How long does that process take for your company? Seriously, take a minute and consider it. Once you've gathered some intel on a prospect, how many hours and touch points does it take to convert them to a client?
With that in mind, I want you to think about your customer's lifespan. What is the lifetime value of that customer? How can you earn more business from that customer, either now or in the future? Finally, ask yourself which of your customers are super fans? Meaning, whose praise and loyalty can you use to help you get more customers like them?
To help you refocus your efforts from hunting for new leads (let us do that work for you) to building your fan base, we're sharing tactics for constructing a successful customer retention program for the construction and home services industries.
Elements of a Successful Customer Retention Strategy
It Starts With a Solid Foundation – Onboard Them Well
Delight Customers with Stellar Service and a Genuine Thank You
Craft an Ongoing Service Program
Design a Customer Referral Program
Stay In Touch with Direct Mail, Email, and Social Media
Build the Foundation
From the very first time they "meet" you, a prospect is forming their opinion. Whether it's on your website, from a piece of direct mail, or even a phone call, that first impression sets the foundation for each following interaction. Be sure you're always putting your best foot forward. Train employees well so they can represent your brand confidently.
Some best practices include:
Answer the phone like a business. While you may think it sounds friendly or personable to simply say "This is Bill," the person on the other end of the line may be doubting they called the correct number.
Email your customers from a branded business email account that uses your domain name, not a personal account at some other email provider.
Return calls or emails as soon as possible. Consider setting up an automated email to acknowledge those that filled out an interest form on your site. Include information about how long it takes to hear back; then follow through. It's an easy way to prove you do what you say.
Include a branded signature at the bottom of your emails with contact information.
People have different communication preferences. Whenever possible, obtain multiple forms of contact so that you can talk to them the way they are most likely to hear you.
Develop a welcome message for your customers that you can send to introduce the new client to your business and your processes. This will align their expectations with what you know you can accomplish for your future interactions. Typically, an email works best.
Delight and Be Relatable
Now that you've educated your new customer on what they can expect, you can do one better and exceed those expectations. The best way to accomplish this is simply by being human and not just "a business." Little things like keeping them updated on a project's progress, or inventory availability go a long way. Including them during the duration of your services, and not just when it's time to pay is an easy way to help them feel important.
When the job is done, set a reminder to follow up within 3 business days to make sure they are pleased with the work. If not, address the concern as best you can. About a week later send a personal thank you card. Let them know how meaningful their business was to your business. If it makes sense, you could offer a promotion on a related service, but it isn't imperative. Instead, consider inviting them to join your service program.
Craft an Ongoing Service Program
You've just completed a project and the customer loves it. Well done! But we all know, life isn't that simple. Whether your focus is on residential or commercial contracting needs, maintenance is an important phase of every project. Use that knowledge to your advantage and offer added value to those you already have an established relationship with. You can pitch it as a "Customer Loyalty Program" or "VIP Program" or whatever you like.
Put together a package of regularly scheduled services that compliment the recent project at a discounted rate. Since you've just wow-ed them with your services, you have their attention and you have an "in." Don't let this opportunity pass you by.
Design a Referral Program
Turn your happy customers into a tribe of influencers! People love to be in the know of who to go to for excellent experiences. By creating a referral program, you'll have a part-time sales force that costs very little. Options for your program include referral cards for simple tracking, rewards your customers will actually use, or even simply asking for a referral.
Stay in Touch
Out of sight, out of mind. Don't fall into the trap of them knowing they got something great, but not remembering from whom. There is no reason why a previous customer shouldn't be able to remember who you are if you intentionally use direct mail, email, and social media to stay in touch.
Direct Mail is a great way to segment and target your lists. While once expensive, the cost to print and mail have improved. From the thank you cards we already mentioned to holidays greetings, direct mail is not always junk mail.
Email marketing is a second line of communication and obtaining permission to contact them this way should be a part of your onboarding process. Whether it's a monthly newsletter or a service reminder (or an update on their loyalty program), email offers a quick way to get in touch.
Social media may be the newest kid on the block, but he sure knows how to keep it fresh. Use your social channels to brag and show off your company's personality. Tell your story and gather reviews. You're sure to stay top of mind.
Remember, retaining your current customer base is an important element of your company's success. From repeat business to impactful word of mouth advertising, having a strategy for customer retention will maximize the value of converted leads.
Do you currently have a plan for your customer retention program? What's working for you so far? Have a tip for us?! Let us know in the comments or Facebook.

About Footbridge Media
Since 2004, Footbridge Media has worked exclusively with contractors just like you to help them achieve their goals. Your success is our business.