First Impressions: The First Five Seconds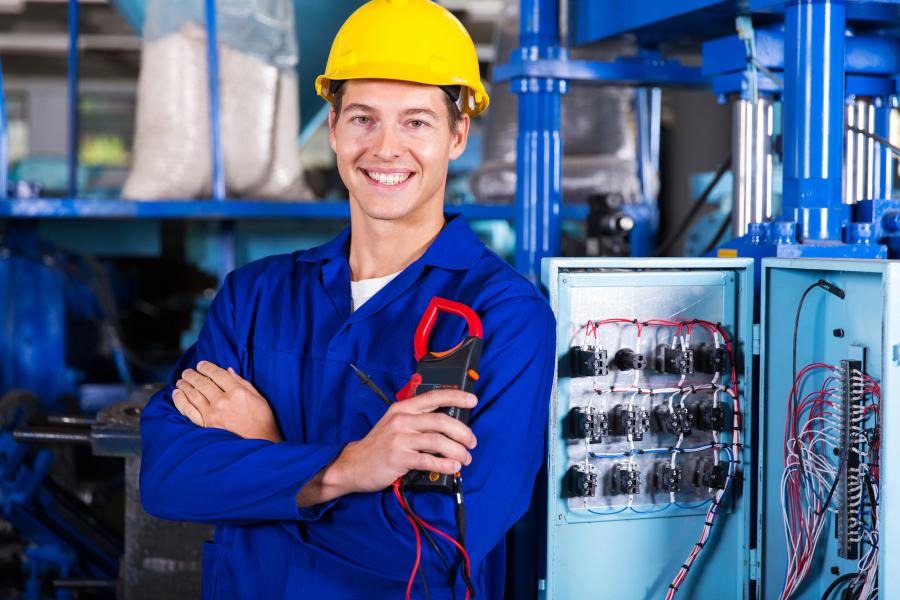 Chris Lonergan
March 28, 2019
Whether you're a young man arriving at a family's doorstep to pick up your date for the Homecoming dance or a HVAC contractor starting seasonal maintenance – you're both in the same boat. Within the first few seconds of seeing you and your marketing, your audience will make a decision about you. And whether you're an acne-ridden teen or a well-mannered service tech – first impressions are important. Let's take a look at where you prospective client may first run into you and the judgement call they may make about your business within the first few moments of knowing you exist.
Your Website
Does your website look old and dated? Does it work on mobile devices and tablets? Can I tap-to-call? Can I see pictures of your people and your work? Is the content what I was looking for?
As far as contractor first impressions – your business website is the first time people will be exposed to your business. Your website has to be well maintained and fast loading. Consumers expect a web page to load in quickly. Without that, users will bounce from your website and find a competitor with a faster loading page.
Aside from loading quickly, your site has to look great while doing it. Trends move quickly on the web, so a website from 5 or 10 years ago will stick out like a sore thumb today. Older sites also may not work on mobile devices and tablets. To some web visitors, this could signal that your business is not active online.
Your website content is also extremely important for first impressions. Potential client want to be able to quickly find the information they need – whether it is your phone number, a contact form or button, your gallery page, or whatever their target is. If web users can't access your site, don't like what they see, and can't find what they need – that negative first impression will turn potential clients into disengaged users.
Your Social Media Presence and Activity
Do you exist on the web? Are you active? How do you answer comments and criticism?
Originally built as friend-to-friend communication networks, social media has revolutionized how people interact with brands and businesses. If you are in the service industry, it's important to be have at least a basic presence on social media. Being a complete ghost on social media nowadays can make it look like your business is not well established.
Just like how your website has a "voice" that helps develop your brand's personality, how you engage with others on social media matters. This public record lives on forever, whether you want it to or not, so be wary when you post. How you react or comment today can affect the purchasing decision of customers tomorrow.
Review Sites like Google & Yelp
Do you have reviews? How did you respond to bad reviews?
Just as with website and social media, online reviews are part of the fundamental core of business existence. Getting reviews should not be difficult – so don't overthink it. Just ask for the review when the job is done, and make it easy for them to leave a review for you. Once a user posts a review, positive or negative, it is important to respond in a timely manner. Whether you are manually checking all of your review sites on a regular basis or using a review management system – actively obtaining and maintaining reviews will ensure that your company's online reviews are attractive to someone finding out about your company for the first time.
Your Trucks & Work Vehicles
Are you work vehicles clearly branded? Are they will maintained? Are they driving and parking respectfully?
You work hard to build your business reputation – don't let a unkempt vehicle or a bad parking job undo years of effort. Making sure your work vehicles are well branded turns your fleet into a pack of moving billboards. Keep those trucks or vans clean and clear of garbage. Your work vehicles and the employees driving them are 24/7 advertisements – that includes any erratic lane changes and taking up two parking spots to run in a get coffee and donuts in the morning. When people have cameras in their pockets at all times, your staff and the vehicles they travel in must be at their best. You don't want people's first impressions of your business to be a picked of your branded company vehicle double parked when picking up lunch.
Employee Interactions
Is your phone being answered? How is your phone being answered? How are you greeting clients at their door or place of business?
The first time the customer hears your voice or sees your face, they are creating an image of your business in their head. First things first – actually answer your phone whenever possible. Whether your business is you and your truck or if you have a front office staff – your phone greeting should be that of a business. Identifying your business name and asking how you can be of service today sounds a lot better than a gruff "hello" that sounds like you haven't had your morning coffee yet. When you get to your client's doorstep, make sure that you are presentable – and that your branded company work attire looks good before you ring the doorbell.
Print & Support Marketing Materials
Are Your print marketing pieces well-maintained and up-to-date? Do you have an appropriate amount of print "leave behind" content?
Support print marketing can help to promote multiple components of your business, from helping to close a sale after an initial consultation to helping to generate reviews and referrals after the sale. Having the right presentation folder and support materials, with your current branding and in the right supply is important. Don't be caught without a business card or with an outdated referral postcard. Keeping a good stock will mean you can always have your best foot forward with your customer.
When it comes to business stationary, invoicing, carbonless forms, and the like – having a completely branded (instead of a completely generic) office process also helps to demonstrate that your company is well-maintained.

About Chris Lonergan
Chris Lonergan is the Managing Editor of Footbridge Media. With a background in web design, print design, and online marketing, Chris is focused on providing quality marketing and business solutions in the construction and service industries - helping small business owners to more efficiently manage their company and grow their operations.