We Want High-End Leads: Tactics For Getting Quality Leads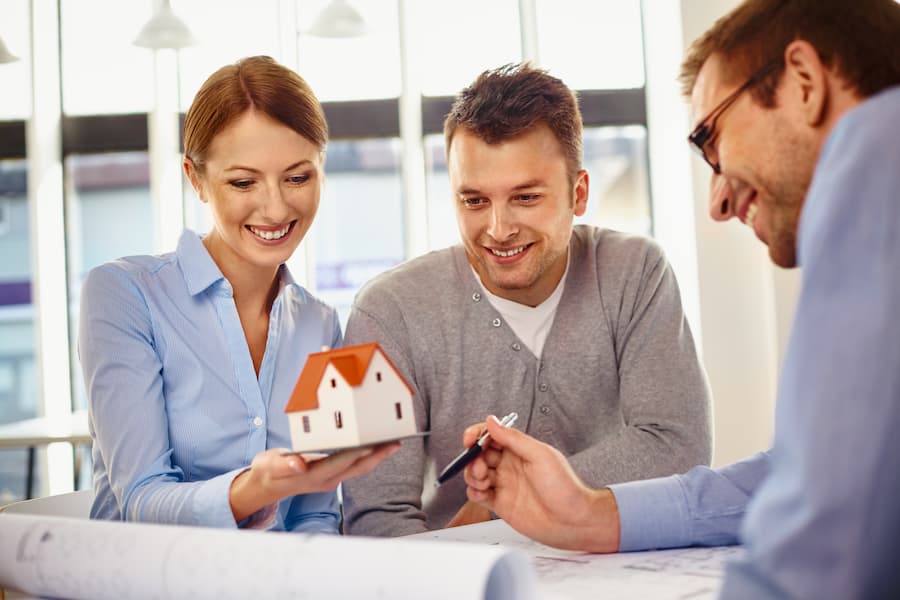 Chris Lonergan
November 8, 2023
"We are looking for high-end leads" is another one of those common phrases that our onboarding and contractor marketing consultants hear from time to time.
Of course, you want high-end leads.
No small business is out there saying "Let me get those coupon-cutter, cheapskate, low-value leads" ever.
While it is certainly important that you have a goal in mind and an ideal customer persona, repeating the phrase "high-end leads" isn't really that.
Let's talk more about these elusive high-end leads and how you can get more high-quality leads for your business with some solid contractor marketing tactics.
So Who Is This High-End Market?
The best leads are usually the ones that offer you the best margins while making you the least uncomfortable. That doesn't mean that the work is necessarily easy - but it is perhaps work that maximizes your ticket value while minimizing your time on each job site.
A high-quality lead is a customer who understands the value of your time as an expert - and is a willing participant in the process. The type of client that doesn't want to waste money - but one that understands that good service costs money.
Why High-End Leads Are So Enticing
So who wouldn't want well-paying gigs with easy-to-work-with clients?
This obviously can have a big impact on both your revenue and your reputation as an expert in the community to complete this work regularly.
Building a High-End Brand Image
Step one in attracting a high-end customer is to be a high-end company. Your professional online presence should demonstrate your expertise and reassure that your high-end customer has found the right professional to address their service needs.
For most, that starts with visually appealing online marketing and a user-friendly website. Whether from an organic search or a direct referral, a little review and recon is generally the first step for most savvy homeowners.
Landing on a DIY website isn't exactly what they are looking for.
The content of your contractor website and online marketing is also vital. High-end leads are willing to trust experts to take care of their properties. That means you must present yourself as an expert. You can highlight any specific training and certifications that separate you from the competition.
Instead of just telling, you also would be best served by showing that you can get the job done.
Showcasing Past Successes - Projects And Reviews
Show, don't tell. Your past projects and online reviews are the exact type of social proof that a discerning shopper is looking for.
Projects Pages
Image Galleries
Online Reviews
Training And Certification Badges
Having a wide variety of project pages, image galleries, and online reviews will help put your prospective clients at ease. The goal would be to have a variety of "high-end" projects that you potential customers could check out - so that they can see instances where you've helped others with their exact concerns.
These online reviews and case studies demonstrate your company's capabilities. A project that looks great and is paired with a five-star review can easily separate you from competitors.
Walk the walk instead of just talking the talk by featuring your projects and reviews for your most sought-after lead types.
Networking and Partnerships to Get In Front Of The Right Audience
Not all business building is done from behind a screen. Old-school tactics of meeting people, shaking hands, and building relationships are as important as they've ever been.
Business Referral Networks
Real Estate Agents & Property Managers
Other Contractors In Adjacent Industries
Including business referral networks, meeting with real estate agents or property managers, and making partnerships with other contractors that are in adjacent industries, it is important to find ways to collaborate with professionals in the spaces you'd like to occupy.
Generally speaking, there is a little give and take in these situations - so understand your portion of the partnership and find ways to create relationships that help your business find your desired leads while reciprocating appropriately.
Creating these partnerships can immediately provide you with a little more credibility. But, if you don't live up to those expectations, you could tarnish your reputation as well as your referrer. That's important to keep in mind as you try to forge more relationships moving forward.
Social Media Presence & Business Appearance
Keeping up appearances doesn't stop with your website - it extends further out online and in the real world.
Social Media Activity
Online Review Count
Online Review Quality
Your "voice" online - the style and way you carry your business in all of your online presence - is key. That includes the content and frequency of your social media posts, if and how you respond to online reviews, and the number of ratings you have online are all ways that people can infer a little bit more about your business caliber and personality.
A high-quality lead likely wouldn't want to work with a business that doesn't carry itself in a professional manner offline either.
How You Interact With Clients
The Condition of Work Vehicles
The Appearance Of Your Work Site & Workers
How you answer your phone, the condition of your work vehicles, and the cleanliness of your work and workers can all contribute to the big-picture assessment of your business.
We're not saying to add ascots to your work shirts or do afternoon tea instead of breaking for lunch, but proper decorum is always appropriate.
You can use social media to help portray your business in the best light - as the right choice for a cautious consumer. Posts about your business, your vehicles on the job, your staff members interacting with the public - those are all snapshots about your business appearance that can help to verify to a high-end client that they are in the right place.
An Abundance Of Leads Allows You To Pick And Choose
When your business is just starting and you're dealing with a lower lead flow, you usually take every single job you can.
So even if you feel like you have "enough" leads to get by, consider that expanding your leads doesn't necessarily mean you need to take on all of that work. Instead, you can focus on the types of work that really make sense for you and your business operations.
As your processes get better and you incorporate other lead generation techniques like Google Ads - the hope is to find yourself in a position to be able to pick and choose your leads. When you are lucky enough to get to that point, you can refer lesser quality leads to other partnered contractors and industry friends while retaining your most preferred leads for yourself.
---
There isn't a specific color scheme for your website or a single "best way" to post on social media to secretly enable "Only High-End Leads" mode. Instead, focus on your overall operations to hone your business into the company that people would want to reach out to. Demonstrate your business at its best to earn the best leads possible.

About Chris Lonergan
Chris Lonergan has over a decade of contractor marketing experience with Footbridge Media. With a background in web design, print design, content creation, and online marketing, Chris is focused on providing quality marketing and business solutions in the construction and service industries - helping small business owners to more efficiently manage their company and grow their operations.