Make It Easy to Remember Your Name, Not Just Your Company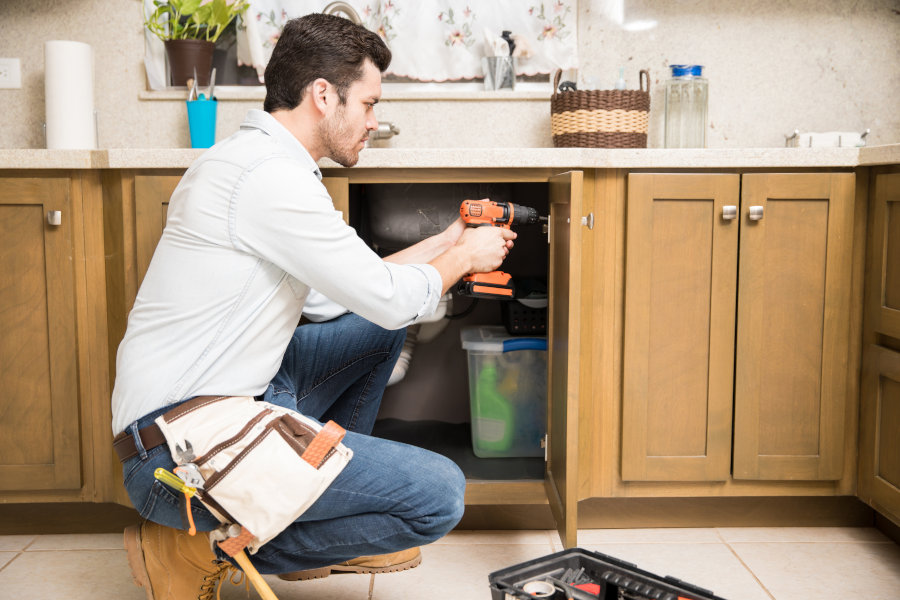 Chris Lonergan
August 10, 2017
When people really get excited about working with a company, they usually aren't preoccupied with your company name. Think about it yourself – when is the last time you had really good service anywhere – in a store, a restaurant, or by a service provider. It likely wasn't that you were amazed to interact with that specific company – the wow factor was likely the person you worked with that went above and beyond the call of duty. Now what was their name...?
If you're like most people, now that the moment is gone – so is the memory of the name. Spending time connecting with that customer is important for building your relationships and the opportunity for return business. You and your staff are the conduit for that relationship, so let's discuss a few ways to build relationships between your company's people and your customers.
The Power of a Name
What was the name of that guy avenging his father's death in The Princess Bride? If you've ever seen the movie or read the book, you'll have no problem remembering. Why? Repetition and a good story.
Using names in conversation with your customers in a repeated yet subtle way is a good tool to keep in your arsenal when you want to try to foster a relationship from nothing. Simply remembering the name in conversation is above and beyond what some service positions. Repeatedly offering your name when calling or providing a service is also a great way to get your customer to remember your name. In a phone call, it could be be as simple as adding your name to your phone sign off – "Thanks for calling. Again, my name is Chris – if you have any other questions about our service you can call me directly at X".
Another dead simple way is to make sure your customer has quick access to your name is to wear it on your chest! Consider adding name patches or embroidery to your company work attire.
By engaging in a conversation where both employee and customer are speaking to each other using their names helps to build the narrative for a customer to remember the business interaction. When it is done right, you'll see an increase in positive reviews calling out employees who really made an impact. If you come across one of those review, be sure to thank your employee accordingly!
Finding Common Ground
When you are striking up that rapport building conversation with customers, finding common ground may be a great place to start. Does the family have a pet? Do you? Share!
You can take queues from your physical surroundings as well when on the job. That's not to say that you should snoop around, but a casual observation of some shared link based on home decor, the car in the driveway, that grill out back, or the kids running around the house – you can find some way to strike up a conversation about things you both care about.
Using Customized Business Cards – A Physical Reminder To Help Clients Remember Your Name
I get it – No matter the level of customer service training, some people are just naturally a little more introverted. Business card prices are incredibly affordable – considering making up a short run order of business cards for each of your front-facing employees. The business card should feature all of your usual business contact info – but personalize one side with your company logo, employee name, and employee picture.
When the job is done, employees can drop off their unique business card as part of their job completion tasks. After you've built up rapport by using names in conversation and finding common ground with your client – that final print product helps to make it easy to keep your business and employee name fresh when they go to write that review or if they need service again in the future.
Personalized Thank You Cards and Calls
We've talked about this before, but personalizing all forms of client communication is important. Additional customer touchpoints are a great way to keep your business and your quality employee interactions at the top of your client's mind. Branded thank you cards and postage are inexpensive compared to that brand awareness and overall customer satisfaction increases when you take the time to thank your client for their business.
To keep it simple, create a workflow for your staff to follow to thank their customers. Perhaps before the work day starts one day a week, everyone writes their thank you cards or places thank you calls for the previous week's jobs. If you're travelling in a work vehicle, consider writing up your thank you card when the job is done but before you leave the job site – those personal details will still be fresh in your mind.

About Chris Lonergan
Chris Lonergan is the President of Footbridge Media. With a background in web design, print design, and online marketing, Chris is focused on providing quality marketing and business solutions in the construction and service industries - helping small business owners to more efficiently manage their company and grow their operations.