The Power of Conversation: A Simple Offline Marketing Tactic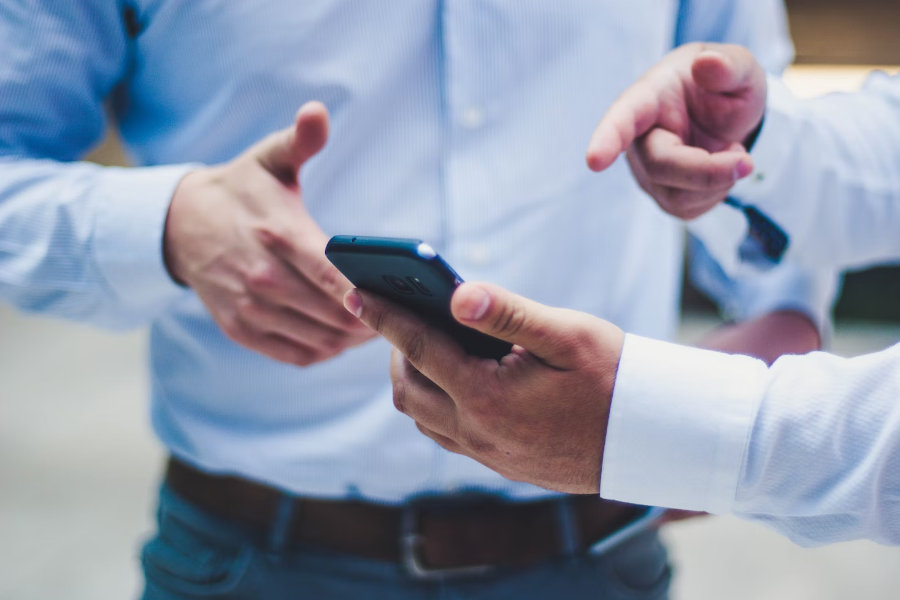 Chris Lonergan
May 27, 2014
A few months ago, my wife and I stopped off for lunch at a little shop in Pensacola, Florida near the Footbridge Media offices. The cafe's owner is very active in his business, from cooking in the back to glad-handing in the front of the house.
OWNER: "How was your meal?"
ME: "It was great, thanks. Everything was awesome, as usual."
OWNER: "Thank you. Hey, you know we've got a Facebook page. If you could like us and give us a review, I'd really appreciate it. Thanks again... [To guests walking in the door] Hey all, we've got free samples of our gumbo for new customers... "
The Multiple Paths of Marketing
Marketing isn't just about focusing on one path. That's why big marketing blitzes are called campaigns. Successful marketing attempts are a series of connected operations to meet one overall goal. All of us at Footbridge Media offer a variety of marketing tactics, including contractor marketing, social media marketing, Google Ads management, email marketing, and direct print marketing. Even with how interconnected our world is, there is still great value in simple conversation as offline marketing.
What is Offline Marketing?
Generally speaking, offline marketing is any form of promotion that doesn't require a device for interaction. Offline marketing efforts allow you to reach potential clients that you wouldn't capture using your online marketing tactics. Offline marketing can turn regular customers into brand advocates and ambassadors. That doesn't mean these marketing efforts can't push people to your online marketing. In fact, when done well, all of your offline and online marketing should compliment itself and work well as one cohesive campaign.
The Simpliest Offline Marketing Tactic – Conversation
While offline marketing can include direct mail, radio spots, television commercial, support print, and the like, we're going to focus on the most basic offline marketing tactic – talk. Whether it is general word-of-mouth referrals or a direct call to action, conversations between employee and customer can help make or break business relationships. At it's best, positive interaction can help to increase perceived value of service and influence customers to spread the word about your service.
Creating Positive Interactions With Happy Customers
While creating conversation may be difficult at first, it it a skill worth honing. Positive interactions rely on respect for the listener. For customers who are already pleased with your services, creating conversation is usually easy. By keeping open communication and asking a satisfied customer for help, you can make them feel valued as a client. If you've completed your service with your customer, you can ask for feedback on your website and/or review sites like Yelp, Google, and Angie's List. Appreciative customers, when asked politely, are usually willing to do this small favor when they feel like they've received great service at a fair price.
Similarly, as in the case with my cafe's owner, you can ask for further engagement in your business. You can ask to be kept in mind for future work, and ask for social media engagement. This is a great way to build your social media campaigns with users that you already know like your service. By growing your social media presence with satisfied customers, you increase you overall social networking size, which increases your top-of-mind awareness and your chances for referral work. Make it easy for clients to find you on social media networks by having easy to find social media names or even offering a business card or flyer with your company's social media handles and website addresses.
Overall, even simple conversation, remembering small details about a previous chat, or just taking the time to talk can make a customer feel valued, and further build up trust in your company's abilities to deliver on projects and the quality of your work. Even though there may be a competitor who does the same work for a little less, a very satisfied customer will pay more for work that they know to be good and personable.
Converting Unsatisfied Customers to Brand Advocates
Unfortunately, bad news tends to spread a little easier than good news. When it comes to customer service satisfaction, someone is more likely to share stores of bad experiences than they are good experience. While it is true that a bad review or two could be a good thing, it's important to try to convert unsatisfied customers. For some customers, simply listening to a complaint or righting any wrongs may remedy the situation. For some customers, it won't matter what you do. There's no one fix for unsatisfied customers. But if you can investigate and correct the origin of the complaint, and do so quickly while demonstrating respect for the customer, you can earn a customer and brand advocate for life. Instead of telling a story of poor service, they'll tell a story about how your business bent over backwards to make sure they were completely satisfied.
The Value of Conversation
Mastering the art of conversation can be a tough road for some. But being active in the promotion of your business on a daily basis through interactions with your customers is very important. As for the little cafe I mentioned earlier – The power of conversation paired with good quality service seems to be working out well for them. What was once a tiny shop with only three patio tables has grown, expanding their location with more indoor and outdoor seating. Try creating more positive buzz about your business using the power of conversation; it's a great offline marketing tactic, and a no-cost way to build your business and overall brand awareness.

About Chris Lonergan

Chris Lonergan is the Managing Editor of Footbridge Media. With a background in web design, print design, and online marketing, Chris is focused on providing quality marketing and business solutions in the construction and service industries - helping small business owners to more efficiently manage their company and grow their operations.