Naughty and Nice List: Where Do Your Contractor Marketing Efforts Fall?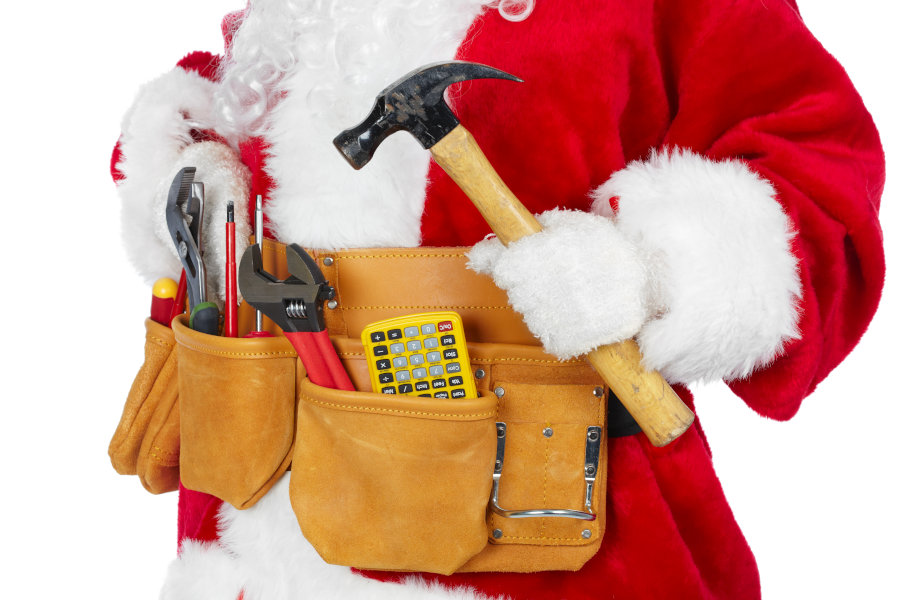 Chris Lonergan
December 20, 2016
Are you on Santa's naughty list when it comes to contractor marketing and SEO? While Santa probably doesn't care what you're doing with your marketing plan this year, search engines like Google certainly do. While you're enjoying the holiday cheer, be sure to take a moment to evaluate your company's marketing efforts.
Issues That Can Determine Whether Your Site is "Good" or "Bad"
We've posted many times before about various factors that effect your overall ranking with Google. From NAP issues to fresh content, we try to keep you informed so you can make strides to stay on the search engine's "Nice" list.
NAP Issues
If your still struggling with NAP issues, Google is more than likely going to continue giving you a big fat lump of coal when it comes to how your website ranks. If you want to improve your web presence, getting your company's Name, Address, and Phone number situation consistent and under control should be your top priority.However, while NAP is a big deal in the overall scheme of things, there are several other things that could be contributing to how well or how poorly your website is doing. As we've learned time and time again, search engines, especially Google, are constantly evolving.
Mobile Friendliness
Which is why one of the biggest factors we've seen contributing this year has been the increase in importance of websites that have a responsive design – i.e. websites that are mobile-friendly. Just think about it: how many people do you know that have smart phones? (We're willing to guess it's probably easier for you to answer how many people you know that DON'T have access to a mobile device with web-accessibility.) As such, the weight given to a website design's responsiveness to varying screen sizes has skyrocketed.Do you remember when many websites had specific "mobile" websites in addition to their main, desktop-accessed websites? Well, that's not really good enough anymore. With the way technology has changed, there are easier, more efficient ways to go about making mobile responsive website designs. Our company's design team can tell you all about it, as we've been incorporating responsive designs in our program for a while now. However, if you've got an older site, you may want to consider signing up for an overhaul. Not only is this a great way to ensure your website's design is up to date, it'll give us the opportunity to address any other factors that may be causing your website to suffer.
Site Speed
Site speed is another big factor this year. There are plenty of ways to improve site speed, from optimizing images to ensuring your website has clean, organized content and layout. People hate waiting for websites to load, and search engines know that. So they take that into account when judging your website. So stay away from loading your home page up with weather apps and other clunky elements that don't add to a quick and easy user experience. Ensuring a fast desktop and mobile page speed is important to keeping prospective clients on your site, too.
Evaluate Your Contractor Marketing Strategy
So, where does your website and contractor marketing strategy fall this year? We've made a quick list of the "good" and "bad" factors that may be affecting your efforts.
The Nice List
Clean, consistent NAP
Mobile friendly design
At least one individual project posts added monthly
Readable, optimized content
Clear, easy-to-use navigation
Active social media accounts associated with the website engaging target audience
The Naughty List
NAP issues
Non-responsive design / a lack of mobile-friendliness
No fresh content (individual project posts, for example) added monthly
Haphazard navigation and unorganized content that makes it difficult to easily find things on the website
No social media accounts
Do you need help with your marketing plan for next year? Get in touch with our team here at Footbridge Media. Regardless of the list you find yourself in this holiday season, we can help you with everything from boosting your online presence through social media to helping you let people know what others are saying about your company with our review management system. Be sure to check out our many additional services and keep in touch with your client manager about your website goals for the coming year.

About Chris Lonergan
Chris Lonergan is the Managing Editor of Footbridge Media. With a background in web design, print design, and online marketing, Chris is focused on providing quality marketing and business solutions in the construction and service industries - helping small business owners to more efficiently manage their company and grow their operations.