SEO Spam Emails: Misleading Reports Sent by Salespeople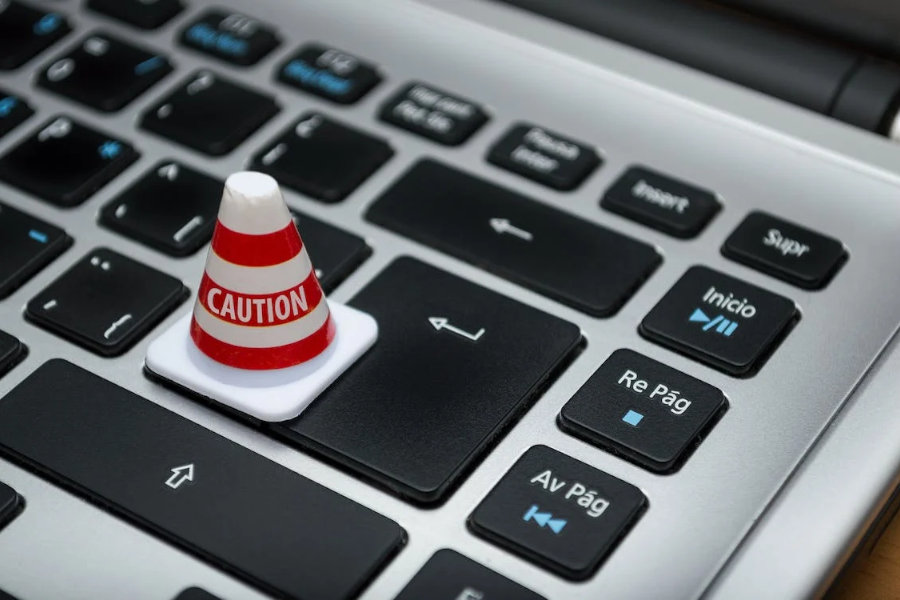 Chris Lonergan
March 14, 2017
One of the things that is most upsetting to both online marketing companies and – well, pretty much anyone who has ever operated a website – is the amount of SEO spam emails you receive that come from "SEO Companies" trying to "fix your website". Unless you are specifically being targeted as a sales lead – the overwhelming majority of these SEO emails are inaccurate and inauthentic.
Given that we operate multiple websites, we see a large number of these emails and reports come through. Let's talk about why you really shouldn't pay much attention to these sales tactics and what you should be doing instead.
Good Ol' SEO Spam Emails
The overwhelming majority of these "SEO Reports" are generic. They are generic form letters, with canned content that doesn't actually address your business or website, in name or in context.
Some "offers" are more blatant than others. Those are the ones that most folks tend to ignore. These often feature Subject Lines like "1st Page On Google Ranking" or "Get First Page Ranking" – and chances are your Spam filter is saving you from a good chunk of these emails.
Not So Personalized Reports
The emails that you are more likely to see are sent by spammers finding your Contact Forms or contacting you based on your domain's required ICANN contact information. These include offers to sell you "worthwhile" domain names or generically written checklists of a "custom website review"
In the case of the checklist of things that have been "reviewed" for your site – you're likely getting the same list of "recommended changes" – sometimes phrased as if a custom report was run on your website. These SEO spam emails often read like:
I have been checking your website very often, and see that the main keywords are not in top 10 rank. I have found some things for better performance. Some of them are:
Title Tag Optimization
Meta Tag Optimization
Heading Tag Optimizations
Target keyword problems
Alt / image tags optimization
Etc.
In this instance, the site in question was getting a generic laundry list of various search engine optimization factors. Nothing was customized – this email was simply sent out to likely hundreds or thousands of website operators, hoping for a response on a cold call reach out.
Commonly cited errors include "Title Tag problems" "Google problems" "content issues" and "call-to-actions". Sometimes they will use more trendy buzzwords like "responsive" or "mobile-first" without offering any specific insight to your specific web presence.
Phone Calls from "Google"
Especially after a new domain is purchased or new website goes live, we tend to see spikes on phone call activity; these callers often report problems with your Google Listing or another issue with your website optimization. We've even heard tale of some companies calling and claiming to be Google, trying to fix problems for a price.
A little common sense goes a long way. Google would never cold call you – the only way to get a phone call from Google is if you specifically request a call from their customer support. If you are concerned that the behavior of the caller is questionable, then ask for their phone number so that you can call back later. This will give you time to think about the sales pitch, and you could even search that phone number online to see what company it is linked to.
If you use Footbridge Media, we try to clearly identify ourselves and our company when we call. If the caller makes it difficult to get to the answer of who they are – it's not us.
In the End – It's a Sales Tactic
Whether it is phone calls or emails, in the end – they are all cold calls, completed by salespeople as part of a sales pitch to make money. Of course a company who wants your business would speak poorly of your current vendor, regardless of the services provided; they wouldn't be salespeople for long if their cold call didn't try to turn you against your current company. Unless you are the subject of a highly targeted approach, a generic sales pitch will try to bad mouth your current company instead of demonstrating specific measurable and quantifiable weaknesses in your current service.
When you are on the receiving end of a generic sales pitch, don't take the advice given as gospel – take some time to consider the situation. Think of how you arrived at your current web company. Chances are you had read good reviews, heard good things, or had been referred because of a track record of success. That being said, no business is perfect. So if you have concerns, it's always best to check in with your vendor on the reported problems or issues. Whether Footbridge Media is your website company or you use another vendor – the folks who originally developed and currently maintain your website will have an insight on your online presence and can help to either ease your mind if no changes are really necessary or can work to remedy any errors in your online marketing plan.
Overall, instead of worrying about these SEO spam emails, your time would likely be better spent finding ways to grow your site organically via regularly submitted content or enhancing your company's social media presence – or really anything else that would yield better results with your investment of time and effort.

About Chris Lonergan
Chris Lonergan is the President of Footbridge Media. With a background in web design, print design, and online marketing, Chris is focused on providing quality marketing and business solutions in the construction and service industries - helping small business owners to more efficiently manage their company and grow their operations.