You Rely On Word Of Mouth? 5 Ways To Accelerate That With The Right Marketing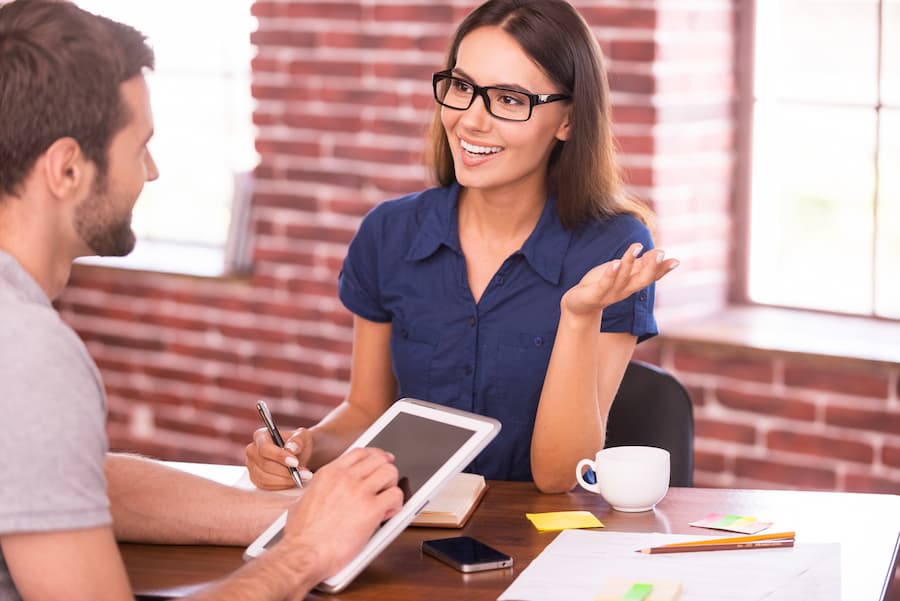 Chris Lonergan
November 1, 2023
A common theme that we hear when we work with newer contractors and more established businesses alike is that "word of mouth" is how they established themselves and got their start in the business and with contractor marketing.
But what we have a hard time hearing is that is the only way they get leads.
Passively waiting for others to promote you without reward isn't the best way to grow your business.
We want to add fuel to the fire that is the growth of your business with a well-executed contractor marketing plan. If your product and service are so good that you can build a business on word-of-mouth, imagine how much you can expand your business with good marketing and ads.
Let's talk about how we can diversify your lead streams so you can have more opportunities to create happy customers and further build on your successes.
Upgrade Your Word Of Mouth With A Customer Referral Program
Again - there is no hate at all for word-of-mouth tactics here. The issue is when a company just tries to attribute all of its success to the goodwill of others without taking on any responsibility otherwise.
Replace "word of mouth" with "customer referral" in your vocabulary.
It could be as simple as a form on your website that identifies both the new potential client and your referring past customer, or perhaps some referral business cards (that, by the way, are very budget-friendly to print via FootbridgeMarketing.com) - you can formalize your referral program.
An important part of referral program motivation is making it worth both the referrer and the referred party's time to follow through with it all! Giving incentives - like a discount to the new customer and cash or a restaurant gift card - can cost you a few dollars. But you may never have been introduced to this new customer and get that new lead if not for that small cost - and you're only paying when it is a guaranteed completed job.
When you've got a good combination of successful referral programs and lots of motivated past customers, you're building an army of brand ambassadors. This salesforce works only on commission (and a low one at that) and has access to neighborhood conversations, book clubs, and meet-ups that you would otherwise never get into.
So if you insist on saying, "Word of mouth is the only way that I get leads to operate my business," then upgrade your "word of mouth" to "customer referral program" and continue on your way. Going this route can help to expand on your word-of-mouth success.
Maximize Your Marketing Potential By Simply Staying In Touch
Most contractors save at least a spreadsheet or notebook of their past clients once a job is done and paid. Most contractors also don't actually use that information for any marketing or advertising benefit afterward.
You've spent a good amount of blood, sweat, tears, time, and money to get those customers in the first place - so why wouldn't you maximize your efforts?
Email marketing, annual holiday cards, or direct mail postcards are all great ways to simply stay in touch with your previous happy customer list.
Whether they could benefit from repeat business or if you want to entice them to join your newly formed customer referral program, you can get more future work from that list of past customers.
Ways To Build Brand Buzz
There can be fun ways to enjoy a larger audience base in your local community and your neighborhood. Getting engaged demonstrates your commitment to your town while allowing for positive potential customer interactions aside from showing some thanks and goodwill to the friends and neighbors who make your business possible.
Some options include but aren't limited to:
Local event sponsorships (Get involved in city and county events where appropriate)
Child Team Sport sponsorships (Pay to get your logo on the back of Timmy's t-ball shirt)
Home Show Booths (Find homeowners who are actively interested in caring for their properties)
Local School Initiatives (From scholarship programs to trade partnerships)
Working With Local Charities (You could even give your employees an extra day off if they spend that time volunteering for a charity)
Farmer's Market Outreach (With the growing popularity of farmer's markets - many booths go beyond organic okra and fresh frisée lettuce)
While these options may start as offline ventures, you likely can get some digital legs out of these brand buzz-generating opportunities. Whether online or offline, you'll certainly get your company name and positive exposure to a larger audience of potential customers.
Amplify Your Marketing Exposure With Social Media
At the very least, all of the above activities would make great photos and videos for your other marketing efforts, particularly on your website and social media accounts.
You can amplify the impact of your community outreach efforts via social media. The parent organizations that you'll be working with likely all have their own social media platforms as well. Interacting with them online (like tagging the name of your farmer's market's Facebook page in your own post) can lead to additional likes, comments, and reshares of your original post.
These overseeing organizations tend to understand that a rising tide lifts all boats and will further engage in additional marketing exposure with those partners and contributors who are tagging and promoting the main organization's event content.
Take your word of mouth to the world of social media and expand that network of potential clients.
Strategic Paid Advertising For Explosive Growth
If you do well with word of mouth and have the budget, adding leads from paid ads can add gasoline to the fire.
You don't have to be in a skilled trade to have heard the phrase "Measure twice, cut once." The same bit of caution is worth considering if you want to DIY your paid ads on Google or Facebook.
It is exceedingly easy to mess up your targeting efforts. Whether is it geographic restrictions on Google or demographic data on Facebook, you need to properly restrict your ad spend to the audience that makes the most sense to your business and your work area.
There is also a lot to navigate when it comes to campaign implementation, from keyword selection and matching to display ad graphics creation - paid advertising has a lot of moving parts.
When executed effectively, paid ad campaigns can lead to rapid lead generation with good ROI. When completed with a little less precision, it can be an extraordinary loss of capital with no reward to show for it.
Whether you partner with a professional Facebook Ads or Google Ads agency like Footbridge Media or you try to DIY, know what you're getting into. Understand your management costs (your time or how an agency assesses a flat or percentage rate) and your budget constraints versus what budget will make an effective campaign.
Using paid ads is a way to build on your word-of-mouth success by adding tons of happy new customers to your past client list and future brand ambassadors.
---
When you start with formalizing your word-of-mouth programs and actively pursue more customers with other marketing and advertising avenues, you can feed your successful business operations. All you have to do is continue to work hard on making more satisfied customers, and these marketing tactics can add to that feedback loop of happy customers, delivering more leads right to your doorstep.

About Chris Lonergan

Chris Lonergan has over a decade of contractor marketing experience with Footbridge Media. With a background in web design, print design, content creation, and online marketing, Chris is focused on providing quality marketing and business solutions in the construction and service industries - helping small business owners to more efficiently manage their company and grow their operations.