Buying Links Still Won't Work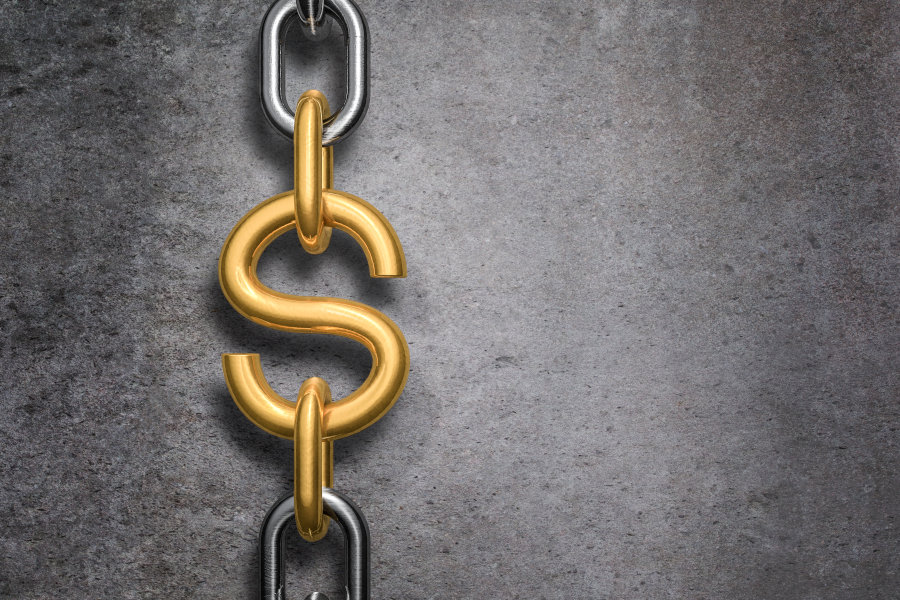 Chris Lonergan
July 6, 2018
In the many discussions I have with current and prospective clients, one common topic of conversation is the sheer amount of marketing crap that people try to sell to contractors and small business owners.
Domain registration scams, buying links, buying social media likes, fake reviews and all of the other "Get Rich Quick" and "We Promise Your Website Will Be #1 On Google" scams – all of this gets in the way of honest, ethical marketing, optimization, and business operation.
To the untrained eye, it can be hard to sift out the lies from the truth. Today, let's shed some light onto another scam – let's talk about why buying links still won't work to improve your online marketing presence.
Actually, Buying Links Can Work... For a Very Short While
It may actually work, but not for very long. Buying links works very briefly and at the potential loss of future optimization success.
There are many options for buying links from less than reputable services. Generally, you pay someone on Fiverr or a black hat forum and get added to a link farm or private blog network – a series of websites all linking to one another.
Why Link Farms Are Bad
It's not just about the number of links that you have. It is about the quality and the content of the link. Google and search engines understand a good deal about how websites connect to each other. They take into account:
Relevance of the originating website (the website being linked from)
Relevance of the target website (the website being linked to)
Authority of all domain names involved
Number of different domains linking to the target website
Text used in the link
High End Link Buying Services
More expensive and highly targeted, there are more exclusive link providers that promise more authoritative links. Just recently, Buzzfeed ran a story about such a linking scheme which discussed in detail the prominent placement of a writer's paying clients in articles on well-known online publishers.
Why Do People Buy Links?
People buy links often because they are sold with just enough information to be dangerous. They are told that with enough "Tier 1 and Tier 2" links that your website will be #1 – or that you need 1000's of backlinks to outrank your competitors. And that you can do that for only $20. And that it will work quickly and that it is totally compliant with Google.
For the targeted version of the same link buying situation – the story is mostly the same, just in a higher price / higher risk / higher reward situation.
Why Shouldn't I Buy Links?
Google explicitly says that buying links is a bad idea. Even if you did see a bump in ranking, it would be very temporary. Google is in the business of providing good quality links to searchers, so it has vested interest in making sure you are the real deal.
More often than not, link farms just gets you a ton of links, with no relevance to your business, no authority, and either identical text with no variation or no good text at all in the link.
Ultimately, Google uncovers link farms and remove the value of those links. At best – you have a huge number of links that are negatively affecting your optimization that you now have to disavow. At worst – you could face a manual penalty, which means your website disappears from Google's search engine results pages for a while.
So What Should I Do Instead Of Buying Links?
Local citation management is a tactic to, in a very legitimate way, obtain links to your website that are relevant and authoritative. Those links to places like Yelp, Foursquare, and the like ultimately help your customer to find you while also building your local citation health for Google's understanding.
You can also just make good stuff. Having good quality content is at the core of getting natural links. You can also help the process by doing some outreach and asking for links. If, for example, there is a local blog that gets traffic in your community or a local business association website – you can consider if they would be a good option for outreach.
If you have a piece of information on your website that could benefit their audience, reach out to them and ask to be featured or connected to in some way. There should be no buying of placement or promises of unnatural reciprocal links – just honest, good content being shared with a relevant audience.

About Chris Lonergan
Chris Lonergan is the President of Footbridge Media. With a background in web design, print design, and online marketing, Chris is focused on providing quality marketing and business solutions in the construction and service industries - helping small business owners to more efficiently manage their company and grow their operations.