Google Service Area Business Update: What It Means for Contractors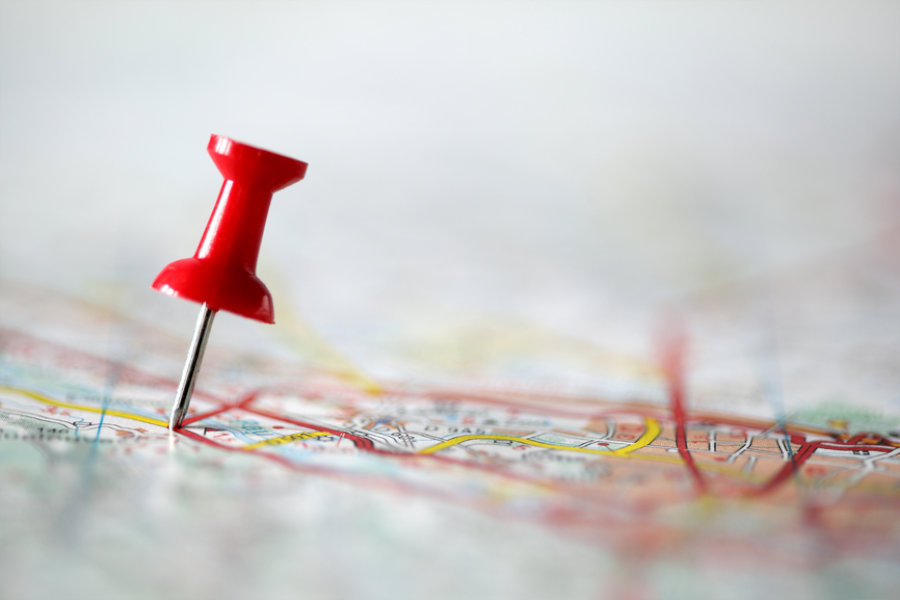 Chris Lonergan
November 9, 2018
In October 2018, Google began rolling out changes to some Google Business Listings – mostly affecting Service Area Business industries. If you're reading this, you are very likely an SAB – a "service area business" that completes their work at a client's location instead of transacting business at a brick-and-mortar facility.
These changes are pretty fresh and subject to rapid change (just like everything at Google) – but let's go over what we do know now and what that means for your business.
Google Map Listing Addresses Are Disappearing
If your listing operates with some specific industry types or if you indicated that you were a "service area business" in the settings, the physical address of business may now be missing in your Google Listing – even when you log in.
At this point, the overall recommendation has been to not re-enter that address unless it is absolutely necessary as it appears to re-trigger a verification request.
GMB Service Area Radius is Out, Specific Service Areas Are in
As confirmed in an update to Google's GMB Help...
"You can no longer set your service area as a distance around your business. If you previously entered a distance around your business, you won't be able to edit it. Instead, you'll need to specify your service area by region, city, or ZIP code."
Instead of "I service X miles around my address", you can now specify what cities / area you target. Pre-existing service radius settings should still be okay for now, but ultimately it looks like GMB owners will be pushed to explicit selection of service areas.
What Does This Mean for Google Listings for Contractors and Home Service Providers?
It is still way too early to make a 100% call on this, but we can make some educated guess about what may and may not change.
You Still Need a Good Address for Verification Sake
You still need to verify your GMB listing with a physical address. As it stands, you still cannot use the same physical address to create multiple Google Listings in the same industry.
Perhaps Google Will Be More Understanding of How Contractors Work
Ben Fisher, who is a "Google Gold Product Expert" on the Google My Business Community Forum, noted with this update that "If you designate multiple service areas Google will rank them equally".
Potential Gamechanger: Proximity May No Longer Be A Leading Local Optimization Factor for Service Area Businesses
If that is the case – this is signifies a major change in the local map listing algorithm. While there is no magic bullet, proximity has been a major factor in connecting a local searcher to a local business.
In other words – your physical business address has always been the center of your area of effectiveness. If a user was physically next door to your business and did a search, your proximity would help you to be more prevalent. If another searcher was 5 blocks, 5 miles, or 5 towns away – the further away from "center" the less likely they would find you in the map section.
If proximity will soon be taking a back seat, that means that prominence and relevance factors ultimately be more valuable. It means your review count, average review rating, and local citation consistency will be more important than ever.
While Ben Fisher noted that "Google will rank [multiple service areas] equally," I would assume that proximity would still have to have some bearing – so that, say, a sole proprietor plumber couldn't set a service area that covered every town 100 miles in every direction and rank well locally for all of those areas.
Overall – moving away from public addresses and recognizing inputted service area could reflect that Google is finally recognizing the completely different business needs for a service contractor compared to a physical store. That means that, for small businesses with a house in the suburbs who really want to rank for the city, could actually do so. Of course, with such major change comes competition and new ways for potential scammers to game the system – so there will be a lot to watch out for.
How Do I Keep Up With These Google Service Area Business Updates?
If You Are a Current Footbridge Media Client
If you already use our Review Management System, you can continue to communicate with your customers to generate more reviews for your business.
If you don't utilize our Review Management System – now would be a great time to consider it. The RMS is a great tool to build your review quality and quantity with automated follow up communication. It is included for any Footbridge Media clients signing up today, and our review management system is available at a fraction of the price of most "Review Programs" for anyone else.
Aside from review management – we'll continue to manage your local optimization and web citations. Those tactics, partnered with our ongoing marketing services, already have you in a good place to maintain your listing presence. We'll monitor and update GMB listings as necessary to best place your business.
If You Are Not a Footbridge Media Client
Check in on your current marketing plan to make sure you have a "local optimization" component in place – and see if your staff or vendors are aware of these new changes to Google Business Listings. Your plan should include review monitoring/gathering and local citation management at a bare minimum.
As always, we'll keep an eye on the horizon to see how these changes – as well as any other future updates to GMB may affect the success of your local optimization and your business.

About Chris Lonergan
Chris Lonergan is the President of Footbridge Media. With a background in web design, print design, and online marketing, Chris is focused on providing quality marketing and business solutions in the construction and service industries - helping small business owners to more efficiently manage their company and grow their operations.