Google's Speed Update - Why Your Mobile Website Speed Matters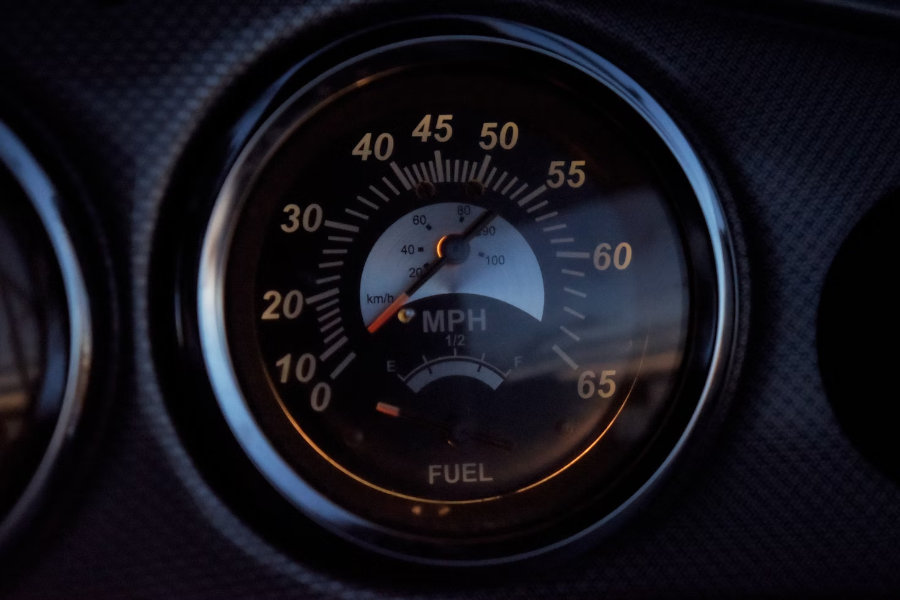 Chris Lonergan
January 18, 2018
Sometimes it is difficult to stay ahead of the trends and have an eye to the marketing horizon. Other times, the breadcrumbs are there for all to see. Google's latest Webmaster Central blog post announced another inevitable modification to Google's search algorithm – starting in July 2018, page speed will be a ranking factor for mobile searches.
Why PageSpeed Was Important Before
The "Speed Update" as it is called is about mobile page speed specifically but we've been harping about PageSpeed for many reasons over the past few years.
Google Loves Fast Websites
Since 2010, we've known that the speed with which a website loads is a factor in ranking for desktop searchers. This was the case for many reasons; most importantly, Google recognized that people hate slow websites.
People Hate Slow Websites
If a page loads too slowly, people will spend less time on the site – either because the site doesn't completely load the first time they visit or they are sick of waiting too long while navigating through your website as a user.
Why Mobile PageSpeed is More Important Than Ever
Previously – and almost mind bogglingly – PageSpeed was only officially a ranking factor specifically for desktop search results. In 2010 when Google officially announced as such, it made sense. Back then, smartphone usage was definitely on the rise but was not as prevalent as they are today.
According to information on smartphone users in the United States via Statista...
In 2010 – there were 62.6 million users in the US
In 2016 – there were 208.61 million users in the US
By 2022 – it is forecasted that 270.6 million users
This explains why there has been a sharp uptick in mobile search. From 2010 through 2016, the number of people who use a smartphone in this country grew by 333%.
Signs That Google Understood the Demand for Fast Mobile Content
Aside from mobile overtaking desktop search numbers, we've also seen a growing need for fast, easily consumable content in the form of "AMP" pages – a specific format of fast loading content most commonly used by publishers and content providers to load articles in a lightweight manner on mobile devices.
Google's push for "Mobile First" formatting, including their algorithm for a "mobile first index," is another sign that Google has been paying more and more attention to what makes mobile users tick.
So while it seems a little late to the party, it make sense that Google will officially be including mobile page speed to stress the importance of keep smartphone users happy with what search results kick back.
An Interesting Caveat for Mobile PageSpeed
When "mobilegeddon" happened, there was a good deal of backlash. Business owners and small purveyors of websites were very concerned, because while the big players with dedicated IT and marketing departments could update their websites to be "mobile ready", the cost for some business operators was too much. Google listened and was thus a little more gentle with a slower rollout in enforcement instead of having a "drop dead" deadline that would immediately affect your optimization.
For this "Speed Update" – Google will let you have a little slower PageSpeed on mobile IF your content is incredible. This, to me, feels a lot like Google's "Quality Score" system when it comes to PayPerClick ads, where you can pay less per click if your linked content is relevant. Still, the safest best is to make sure that your website loads quickly on mobile and desktop.
What Can You Do About It?
If your website was built or overhauled with Footbridge Media since mid-2015, your website is already built in the Mobile First format. We saw the writing on the wall and prepared accordingly. We have already made a practice of reviewing PageSpeed for every site launch. That means if you are a recent Footbridge Media client, you're taken care of. Otherwise, it may be time to talk to your account manager about overhauling and improving your website to catch up to the times.
If you have a website built by a different provider or that you've built yourself, ask the following questions...
Is my site built "Mobile First"?
What is my Google PageSpeed Mobile Score?
Is my site designed to look good and work well for smartphone users?
Does it take more than a second for my page to load on my phone?
If your current provider can't help, let us know and we'll be glad to help make sure your website is up-to-date and meets our most current standards for user experience and optimization!

About Chris Lonergan
Chris Lonergan is the President of Footbridge Media. With a background in web design, print design, and online marketing, Chris is focused on providing quality marketing and business solutions in the construction and service industries - helping small business owners to more efficiently manage their company and grow their operations.