Throwing Money Away: Letting Customers Go With No Follow Through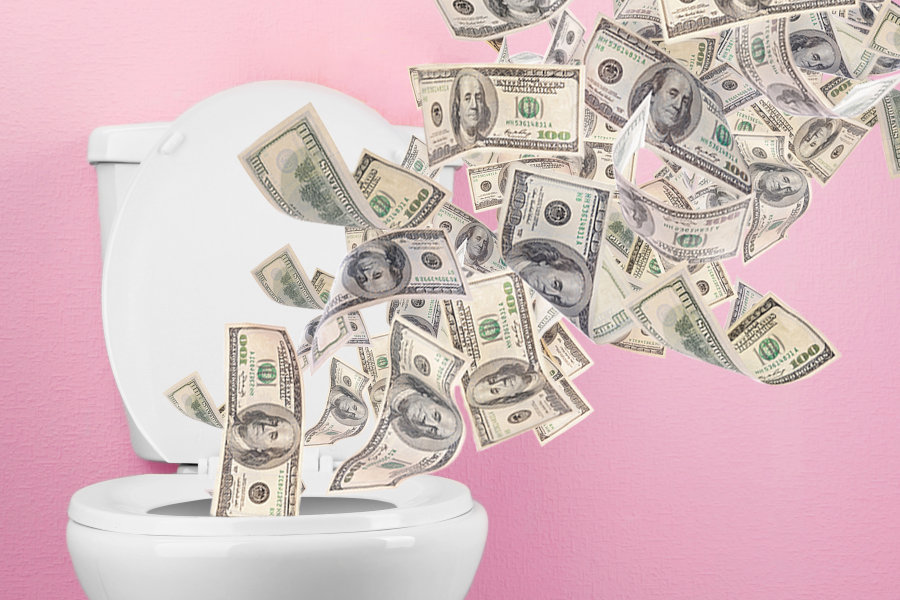 Chris Lonergan
September 28, 2018
Sometimes it takes being on the other side of the system for you to get some insight onto how to improve a service-based business. I recently had to find a company for air conditioning repair services. I was lucky enough to be referred to a great company - they were prompt with scheduling, fair with pricing, quick with service, and convenient to pay. But after the job was done – that was it. There was no follow through. They had wow'd me as a customer from a skill level standpoint, but I haven't seen anything else from the company after the invoice was paid and the van drove off.
Once you've gone through the process of acquiring your lead, successfully finished service your newly satisfied customer, and received payment to complete the transaction – what do you do next? If you're scratching your head, that means you're likely letting your customers go with no follow through – and that means you're throwing money away. Let's talk about a few ways that you can follow through with your customer service to maintain your relationship and maximize the value of your clients.
Get A Customer Review
While the job is freshly finished, you need to follow up with your customers to elicit reviews. The sooner after project completion the better. With online reviews becoming more important than ever in portraying the image of a reputable business, every client that doesn't provide a review is an opportunity wasted. While your staff of technicians and service people may be expert in their craft, perhaps it's time to give them a little more customer service training. With the assistance of some support print materials like business cards that make the feedback process easier, teach your staff to actively ask for the review at the end of each job. Especially if the client feels like you've gone above and beyond the call of duty to take care of their issues, they'll be more than happy to write you a quick 5 minute review. Back up this in-person ask with some support from your office staff or an online review management system.
Improve Your Business with Feedback
Aside from the great value of positive customer reviews on Google, Yelp, Facebook, and the like – customer reviews allow you the opportunity to take stock in your company and individual employees. Are you finding a trend of customer service concerns? Then it's time to schedule some training for individuals or your entire staff. Customers can be your eyes and ears when you can't be at every single job site. Use their insight to find the blind spots in your business operations.
Get Social With Your Clients
In December 2016, there were over 1.2 billion people who used Facebook on a daily basis. With smartphones giving people the opportunity to constantly be in touch with their social platforms, if you are not active on social media you cannot maintain top of mind awareness. As part of your thank you card or phone call, add a call to action to follow you on Facebook, Twitter, Instagram, Google+, or wherever your brand lives online.
Grow Your Email Marketing
If your company can't find a way to manage active social media feeds, the least you can do is gather your customer contact information and send a monthly newsletter via email to your past and prospective clients. Like social media, email marketing should never be a 100% sales pitch. By featuring your business along side some otherwise relevant or useful information, you can attract clients with some entertainment while maintaining a connection.
Grow Your Business With Referral Program
Let your customers do the selling for you! Whether it is through physical print marketing referral programs cards that you can leave with satisfied customers or whether you simply ask if you were referred by anyone in your client intake process – rewarding your customers for completed sales leads just makes sense. Your well-cared for customers will spread the word about your business on your behalf, for much less than your average customer acquisition costs.
Get Print Materials in Their Hands
Online marketing efforts are omnipresent in our daily lives, but given the amount of competition, sometimes it's hard to not get lost in the crowd. Shore up your online efforts with print marketing materials that provide the opportunity to get in front of your customer in a more tactile way.
Print marketing materials like flyers or postcards with coupons are great ways to get your logo and branding in the hands of a prospective client.
Unique options like magnets with useful information and your branding or stickers that can be placed directly on equipment make your business's marketing presence and contact information at hand at all times.
Presenting Follow Up and Recurring Service Opportunities
The cost of acquiring a customer is high – so why not get more than one purchasing opportunity. If your business is one that allows for return business, you could (based on the original service provided) offer ongoing or complimentary services that fit the needs of your customers.

About Chris Lonergan
Chris Lonergan is the Managing Editor of Footbridge Media. With a background in web design, print design, and online marketing, Chris is focused on providing quality marketing and business solutions in the construction and service industries - helping small business owners to more efficiently manage their company and grow their operations.