What Really is the Value of Your Old Contractor Website?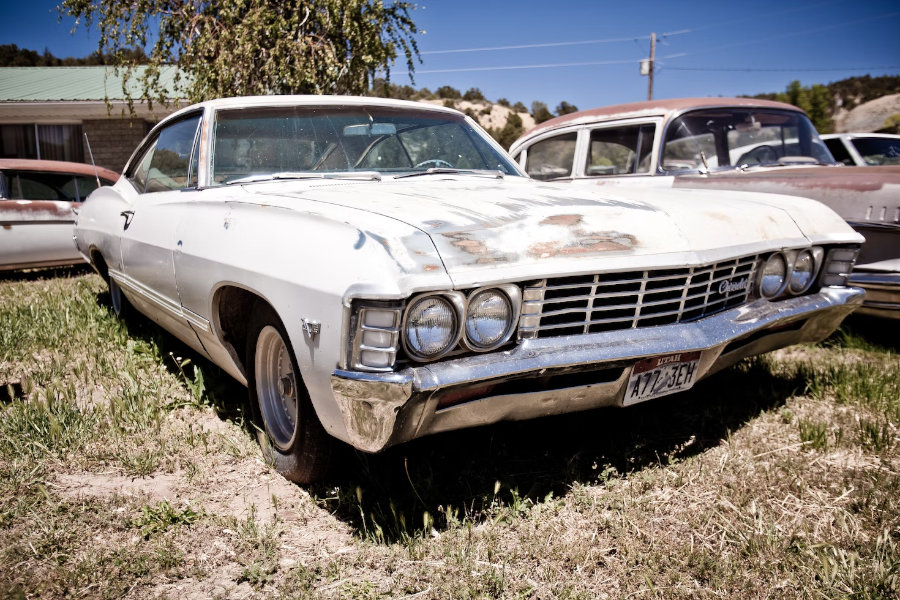 Chris Lonergan
October 5, 2017
Part of our full service online marketing includes a new contractor website build from the ground up. For new companies, that means a totally new domain name, writing, and photography is required. For companies that already have a contractor website, the idea of getting a new website is sometimes upsetting and off putting. Sometimes, the feedback sounds like:
"But I already paid for Wix for 2 years!"
"I paid my old web guy $5000 for this site just a few years ago"
"I like how it works now, can't you guys just fix this one?"
So, the issue here is really two fold. Why does Footbridge Media need to create a new contractor website, even if you have a pre-existing site and what really is the value of your old contractor website?
Why Do We Need to Create a New Contractor Website?
Have you ever borrowed someone else's old car, and they had to give you a rundown on how it should work versus the quirky thing you have to do to get the car to actually work?
"It'll start up just fine on the third try, but you'll have to give it a little gas" or "don't run the A/C and the radio at the same time" or "you'll have to make sure you roll down the window and open the door from the outside because the interior door latch is broken."
To the car owner, these things are second nature. It is just how it has always worked, so they are used to them. Those idiosyncrasies are simply the correct way to interact with that vehicle. Similar things can happen on websites. Outside code from other developers, special WordPress plug-ins that can NEVER be updated or else the whole site goes down, the bit of code that looks like it is broken but that fixing it actually breaks something somewhere else.
There are security concerns, pagespeed load time concerns, optimization concerns, and ease-of-use concerns if we were to try to inherit someone else's code. Is it theoretically possible for us to take on your old site? Of course. But, would we be able to provide as high quality a service as if we built the site ourselves? Absolutely not.
I Already Like My Old Contractor Website? What Can I do?
We're not saying that all of your previous marketing effort is wasted. As a matter of fact, there are some major components of your website that we can continue to use in your new build to make you get the most value from your previous web presence.
Keep Your Domain Name – Make sure that you always have administrative access over your domain name. Some other vendors may charge additional fees, or at worst assert ownership of your previous domain name. Protect yourself by making sure you personally maintain your domain name – or at the very least, know the policies regarding your vendor's domain name ownership. If you had a pre-existing website – it makes sense for us to keep the same domain name. It helps with your branding recognition and online optimization.
Bring Your Reviews – If you organically got reviews added to your old contractor website, we can bring that content to your new site. That "social proof" looks great to customers.
Copy The Pictures Of Your Work – For all those more visual home service providers, we can take the pictures from your old site and incorporate them into your new site. Great quality, unique images can help potential clients make a buying decision – much more so than stock photos.
Identify your Branding / Design Concept – We're not saying we can just 100% copy and paste your old website, but if there are specific parts of the design you like, our Account Managers and design staff can have a conversation about what elements should be brought over / what elements may be all show and no substance.
I Spent Good $$$ on That Contractor Website! What Gives?
When it comes to the web, perceived value depreciates quickly. Sometimes, it's worse than driving a car off the lot.
If you prepaid for a web builder service – like Wix, SquareSpace, Weebly – you may unfortunately be out of your money – a professional online marketing company should probably not be using a consumer grade "what-you-see-is-what-you-get" or "WYSIWYG" web builder. You can't use the hosting from those services. You usually can't even properly access the domain records on those services – so you'll have to transfer the domain to a more professional domain registrar.
If you're talking about the value the design of the site, chances are it is outdated – web trends move amazingly fast.
If you're talking about the quality of the optimization of the site, then 1) we will maximize on previous SEO efforts with the proper 301 redirects and other technical optimization concerns and 2) chances are you already benefited from the site. It's not like your website has been sitting on shelf collecting dust. If it was your front-facing website, representing your brand for years – you've gotten some pretty good use out of it.
Just because you paid top dollar for that website 5 years ago doesn't mean it is worth the same today. Websites are part product and part service. They are not commodities that have a value that rises or falls with a market value or that can be bottled and resold at a later date. A contractor website's true value is in how effectively it represents and promotes your business.

About Chris Lonergan
Chris Lonergan is the President of Footbridge Media. With a background in web design, print design, and online marketing, Chris is focused on providing quality marketing and business solutions in the construction and service industries - helping small business owners to more efficiently manage their company and grow their operations.