7 Digital Marketing Trends Every Contractor Should Be Aware of in 2018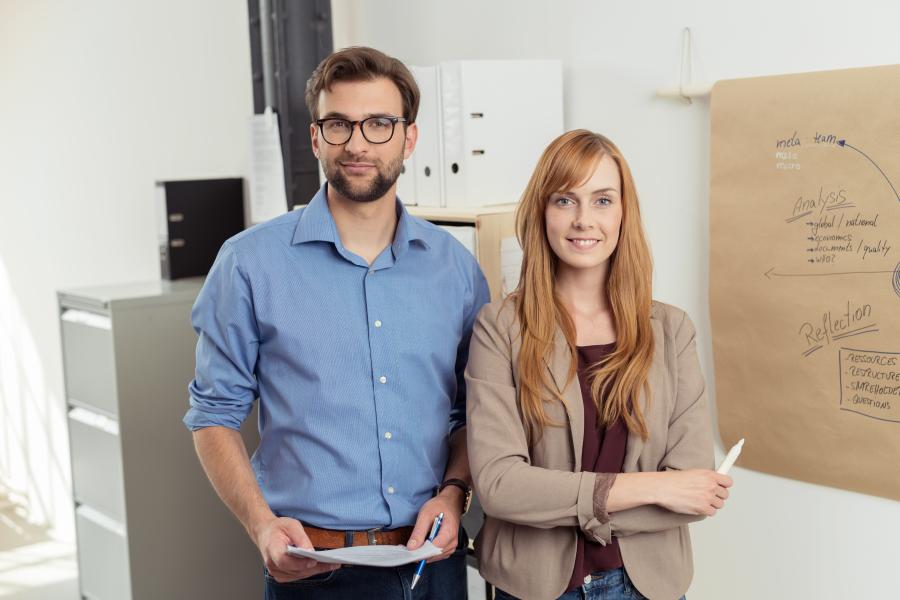 Aaron O'Hanlon
November 29, 2017
With the end of the year fast approaching, many contractors take the holiday time to recoup, regroup and evaluate how their past year was successful and what things they need to do to continue to grow their company.
As a marketing agency focusing on contractors and the home improvement industry, the latest changes to Google have been constant this past year. The buildup of Local Services (formerly home service ads), the growth of mobile searches and the push for internet security have led Google to two main objectives:
How to make the most money on the basis of search results
How to provide the best experience and accessibility for users
7 Digital Marketing Trends of 2018
Security – Is your website secured according to Google? Previously this year we discussed how security is a ranking factor for Google. Certainly, Google loves its users and therefore, is coming up with every possible way to make user experience safe and secure. By the beginning of the 2018, Google will label non-SSL sites as "not safe".
Mobile – With over 50% of Google searches being done on mobile devices, if your website is not responsive and mobile-friendly by now then you might as well go back to advertising in the yellow pages. In order for your website to be successful on mobile devices, not only does it need to be responsive but it also needs to be fast. Your site speed may actually affect the overall optimization of your website. You can use Google's Pagespeed tool to find out how fast your website is.
Voice – With the development of AI and social Chat Bots home improvement companies are now starting to tailor their customer funnels to fit the needs of the potential customer. With the growth of voice software many companies are even adapting to non-visual content that can be relayed over Siri or Alexa. If a customer is driving and asks Siri a home improvement question the answer could be found on your website. You can read more about FAQs and how this may help with voice-related search.
Personalization – If you own your business, you are already well aware that your life is 99% your business. In order to succeed you need to become personal with your clients and potential clients. Homeowners want to connect with people not businesses. As the owner of the company you need to be more personable not only when you are speaking with homeowners, but also in social media. If you do not have a social media plan for 2018, then please check out our social media marketing, which can be an asset for your 2018 marketing. However, it is not just creating social media accounts. You will need to be the face of your company and share everything your company is doing.

Videos – Video marketing continues to dominate the digital world and we don't see that changing in 2018. Video ( particularly live video) reaches 3 times more viewers who watch 5 times longer than typical graphic ads. Video accounted for 75% of all internet traffic in 2017 and there are no signs of it slowing down. Joining Social Media Marketing frees up your time allowing you to create video content to share with your followers. These can be short before and after videos of your projects as well as quick "Ask the technician" videos.
Frequently Asked Questions – Does your website currently have a FAQ section? If not, it should. Not only does this help with the optimization of your website, but it allows users to have the information they need. Just write down every question a person asks you about your job, a project or related to your industry. This is a no-brainer on creating good content that is optimized and relevant for your website.

Reviews – I have written way too much about it and if you still do not have a minimum of 10 reviews on your GMB listing, you are doing something wrong.
Pay to Play – With the implementation of Local Services and the limitation of social media outreach from an organic level, every contractor will eventually have to pay to increase their digital marketing presence. The days of relying on your GMB listing or organic rankings is slowly fading away. Whether you start implementing pay-per-click management, use Local Services, get Google Guaranteed or even do Facebook advertising, you will be paying more than you did five years ago.
Stay Local – With mobile search becoming more and more popular, Google takes into consideration where the mobile searcher is physically located when they're performing a search. This means that local search results can also depend on where the business is physically located when the search is being done. So regardless if you are a service contractor who travels to another city, Google will display the local business closest to where the searcher is searching. One work around to this are individual project posts, which display projects of yours within a local area. It is also helpful to get reviews in the cities you want to work in, as we mentioned a few weeks ago about the importance of reviews and individual project posts.
Just a Website is Not Enough!
In 2018 just having a website is not enough to compete online. You must be aware of your complete digital presence and have a strategy that will ensure that you will continue to get leads.
You need a website that is responsive, secure, optimized and local. You must expand your presence to social media and utilize the different platforms and tools for search. A digital marketing plan that takes not just your website into consideration but also mobile, social, voice and reputation.
If you take advantage of these trends, you will have a distinct advantage in growing your contracting business over other contractors in your area.

About Aaron O'Hanlon
Aaron O'Hanlon is the CEO and Co-Founder of Footbridge Media, a digital marketing agency, specializing in the contracting industry. It is his mission to create awareness of marketing online to the home improvement industry and to educate, inform, and assist contractors in taking over their own online presence.