Enhance Your Online Marketing With Social Media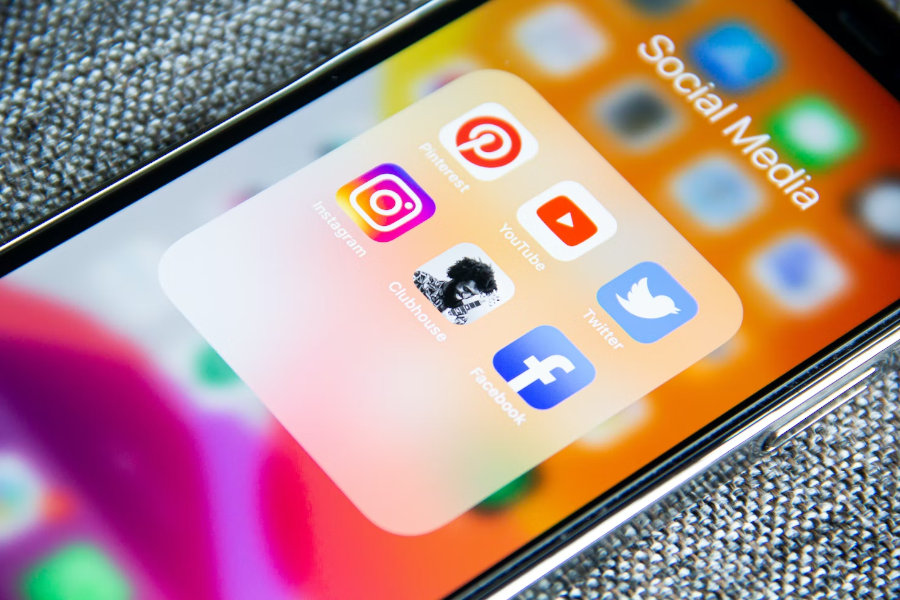 Aaron O'Hanlon
September 26, 2016
There are many different ways of promoting your home improvement business to potential clients. Newspaper ads, radio promotions, and television commercials are some of the popular choices. But promoting your business thru these lines of media can cost a great deal of money. Being a small business owner you need to be crafty and find new ways of getting the attention of your targeted audience. Lucky for you the world of social media is free and an almost countless number of Americans are already plugged into it. You can use social media to promote your website, specials and discounts, recent projects, and reviews of your company.
How Can Social Media Promote Your Website
Well if you haven't already started your social media adventure, then you better get going. Create your business accounts for Facebook, Instagram, Twitter, and more. Send friend requests to people you know and past clients to help your business gather a following. The idea is to increase the amount of people that will see your posts, chats, and images. The more people that view your social media feeds the more exposure your company will have, which will lead to more potential clients that know your company's name. Perseverance is the key to getting your company known with social media. A person that is scrolling thru their daily Facebook feed will not see your company's post and immediately call your phone number. What you want is for them to notice your company name and what you do and when they need a service that you provide they could look for your company by name.
Get Your Specials and Discounts Noticed
It is well known that people love to save money. Some people even obsess over collecting coupons daily to save money on groceries. So if you are relying solely on your website to display your specials and discounts then you are doing it wrong. Use every option available to get these money saving deals out to as many people as possible. This could allow your company to perform a service and possibly turn this new client into a regular customer.
Display Your Accomplishments to the World
At Footbridge Media, we have started putting individual project pages on websites. These project pages can act as a blog, gallery, and testimonial all rolled into one. They can be considered the ultimate way of presenting your work on your website. And with the help of social media you can take these works of art and show them to the world. Create a post on Facebook about the new stone patio you just finished or the energy efficient central air conditioning system you just installed. Use that post to your advantage and link it to your project page. Some of our clients are even taking video of their projects and having them put on the website. There are countless videos on Facebook and they are viewed by many people every day.
Reviews Can Also Be Found On Social Media
Reviews on social media are an important part of getting new clientele because the review can not be moderated by the company. Meaning that a past client can speak their mind about the service they received and the company can not hide a bad review on social media. Some business owners will want to shy away from anything that has the ability speak ill of their company. There is no reason to run and hide from bad reviews. Honestly, a bad review gives you a chance to impress your next customer. It all depends on how you handle your reviews. First and foremost you need to reply to your reviews, and not just the bad ones. Replying to all your reviews, the good and the bad, will show would-be customers that you care about your company's reputation. Thus giving your company additional credibility in how you conduct your business.
How Footbridge Media Can Help You With Social Media
Let's face it, you are a business owner and you have a lot of different tasks that need to be addressed day in and day out. Do you really have the time to check your Facebook profile every day and see if someone left a review, much less, create a post to get the attention of others? Probably not. At Footbridge Media we offer an additional service that will handle your social media for you. If you don't already have a Facebook and Twitter business page completed then let us take care of it for you. Our social media team knows how to put together a professional looking business account. We will create customized company branded background images for your Twitter and YouTube accounts. We generate daily status updates, paying attention to your local events to give your viewers relevant and up to date information to read. If perseverance is the key to getting your company noticed on social media then our social media management is the way to enhance your online marketing.

About Aaron O'Hanlon
Aaron O'Hanlon is the CEO and Co-Founder of Footbridge Media, a digital marketing agency, specializing in the contracting industry. It is his mission to create awareness of marketing online to the home improvement industry and to educate, inform, and assist contractors in taking over their own online presence.