Keeping an Eye on the Competition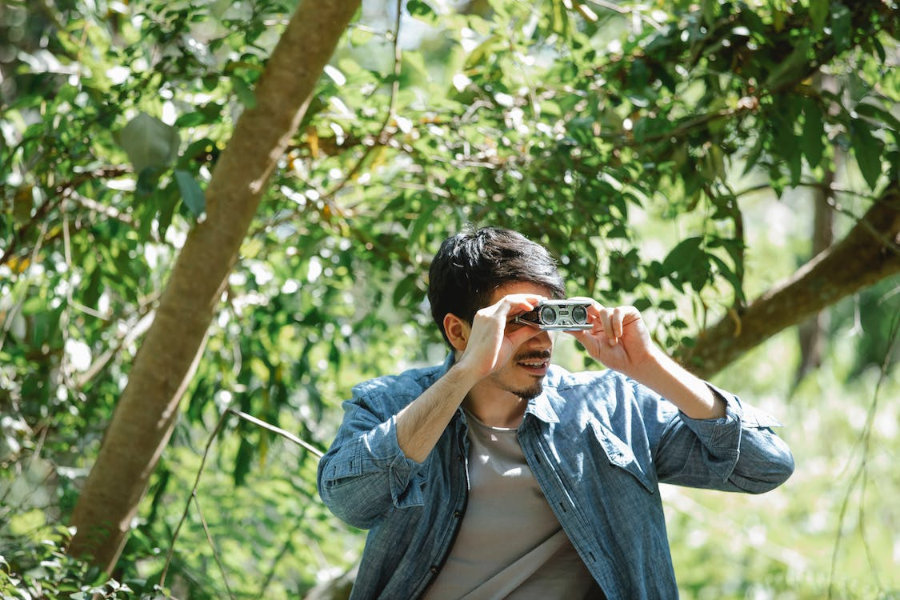 Chris Lonergan
March 31, 2017
First – A Disclaimer. "Keeping An Eye On The Competition" doesn't mean you should copycat your client's every move. We've discussed before that ripping off your competitor's designs doesn't equate to inheriting their success. Overall – to do well requires that you be more proactive and customer-centric. That being said, being aware of the competitors in your area can make sure that you avoid blindspots in your business operations while being able to perhaps take advantage of the weaknesses of other companies that service your area. Let's discuss a few tips for keeping an eye on the competition.
What Do People Think of Your Competition?
Most consumers are already using online reviews as a criteria for evaluating a vendor's technical and customer service skill levels – and you can do the same when reviewing your competition. You can read the reviews and try to understand the methods in place that earned that rating, positive or negative.
Example A: "We were very grateful that Company X was able to come out so quickly! Joe was able to identify the root of our problem fast and got us back up and running in no time flat. Thanks Joe!"
Takeaways for Example A:
Company X is quick on their response time, whether it is phone or online. Especially in emergency service situations, speed is of the essence. If you are #1 in the maps, it doesn't matter if you don't pick up the phone on the first few rings – They are calling #2 right after they hang up with you.
Identifying the technician by name means that the Company X techs likely wear name tags or present business cards at each job. It also likely means that their technicians themselves advocate for reviews when the job is done.
Job readiness, proper training, and perhaps even continued education allowed Joe to fix the problem quickly.
Example B: "This company should be avoided. They constantly had to increase their quoted price and the guy had to leave to come back with a part, twice. We had problems after he left, but the company wouldn't return our phone calls."
Takeaways from Example B:
Obviously, this is a good competitor to have! 2) Poor training or lack of troubleshooting skill meant the problems could not be properly diagnosed, which lead to concerns about price and part availability.
There was no effort to communicate with this client once initial payment was completed. Instead of taking on quality product or reliable customer service, the company just ignored the problems hoping they would go away. Pro Tip: They never will if you ignore them!
We all know that some reviews can be a little more exaggerated than others – in either the positive or the negative spin – but it reading up on your competitor's reviews can help you to find ways to develop your own company's strengths and reinforce potential weaknesses.
How Does Your Competition Interact With Their Clients
Specifically regarding the online community – review sites and social media platforms have ensured that client reviews and comments are no longer a one-way avenue as your company can now interact directly with past, current, and potential clients on a regular basis. If you aren't skilled in these arenas, taking a look at what a successful competitor is doing online can help to open your eyes a bit to customer service on the world wide web.
Online Reviews - Companies should be interacting with reviews as much as possible. We understand that this is a time consuming endeavor, but for companies that rely on Google Map Listings and local optimization, this can make the difference. Remember that any replies to a review – whether the review is positive or negative – is an opportunity to grow, one that is placed a stage for all to see.
Social Media - If your end product has the opportunity for great "Before and After" pictures, every time you don't take pictures you are wasting an opportunity to post and engage. With your customer's permissions, you could tag your customer's social media presence and share a story via text and images of how you provided a service to improve their home or business. This creates a chance for your customer to then comment, like, and share your posts. At the very least, you should be interacting with your client's posts and comments to your social media content whenever appropriate.
Does Your Competition Have A Place Within The Community?
Keeping an eye on the competition should mean keeping a pulse what they are doing online and offline. Especially if your company is bigger than just yourself and a tech or two, you have opportunities to express gratitude and engage with your local community through charitable acts. How do your larger competitors engage the community? While doing good altruistically is fantastic, associating yourself and your company with good causes within your community increases awareness of your brand in a very positive light. Getting involved doesn't necessarily mean spending great sums of money – providing opportunities for your staff to complete volunteer hours on the clock or even supporting a local little league or softball team can build up your place within your community.

About Chris Lonergan
Chris Lonergan is the President of Footbridge Media. With a background in web design, print design, and online marketing, Chris is focused on providing quality marketing and business solutions in the construction and service industries - helping small business owners to more efficiently manage their company and grow their operations.